eSteem University Update #6 – Get to know the basic science of Steemit and Blockchain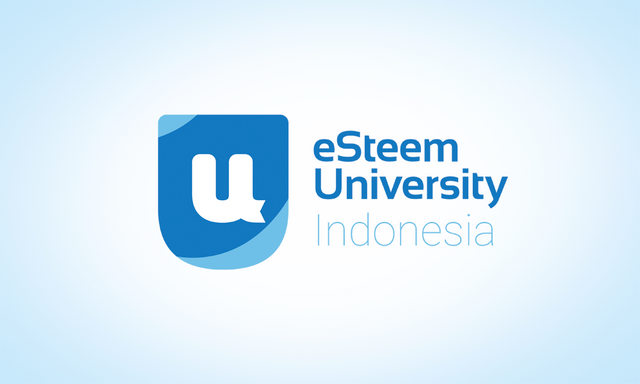 Hi, eSteemians of University Indonesia.
What about yours advance posts?
Today, Let's look at the discussion about posting posts.
This is about how the rewards are obtained by all Steemit users. Especially to those who are new to the Steemit platform. In the future we hope there will be changes in every post you make.
Why do eSteemian Get Different Rewards Each Others?
Steemit is not a "get rich quick" scheme. While it's possible to post content that becomes viral quickly and get lots of prizes on one post, this is not common for most users.
Most of the writers or eSteemians you see getting high rewards are eSteemians who spend a lot of time building the following networks, building relationships with others, and developing a reputation for delivering high-quality content.
The Best Thing is Having Realistic Expectations. How?
Not focus on reward when you first start as eSteemians.
Work to build followers.
Make connections, and develop a good reputation.
Consistency will pay off in the long run.
If a Steemit user has more Steem Power it will certainly have a greater influence on rewards than users with less Steem Power. Even though your vote may not have an immediate effect, when it is added together with all other votes at the end of the payment period, it can still affect payment. This can also cause more users to vote on posts, because they see that you are giving a high (large) vote so that your voice can have an indirect effect on payment in this way.
Many eSteemians feel that posting payments are due to a large influence of proximity or certain groups. This is a big mistake in the perspective of the view about the Steemit platform itself.
Keep in our mind, to increase payments or rewards on the Steemit platform it is not just focused on this platform, please note that Steemit.com is one of the many websites including:
• eSteem
• Busy.org
• DTube
• DLive
• Musing.io
• Steemhunt
• Partiko
• Tasteem
• Utopian .io
and many others which are supported by Blockchain Steem and STEEM cryptocurrency. All those websites refer to Blockchain Steem, which stores unchanged content in Blockchain ledgers, and rewards users for their contributions to digital tokens called STEEM.
Latest Posts:
JOIN US WITH DISCUSSION AND SHARE FORUM at eSteem University Indonesia

[email protected]
I*HomepageI
IGithubI
IYouTubeI
ITelegramI
Good luck and contribute continuously. Success is in your own hands and use the application wisely.