Winners
@tori93 who won 5 SBD for 1st Place in our Twitter Contest
@jasicalov who won 2 SBD for 2nd Place in our Twitter Contest
@ilukzymoore who won 1 SBD for 3rd Place in our Twitter Contest
PoWH 3d Attack or Confused Whale?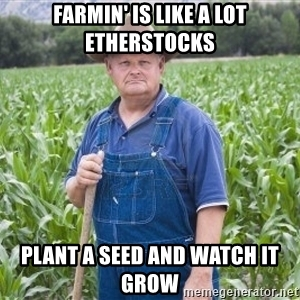 So we've still had a lot of action over at EtherStocks.net this weekend. We even had some investments from PoWH 3d. It looks like people are taking notice or the PoWH team is trying to make us look like a pump and dump. They should know 1st hand pumping and dumping EtherStocks just sprinkles dividends over the entire community. So here is a tip for all the whales out there, Join our community by Buying and HODLing. If you pump and dump, you only hurt yourself.
Guess that Stock
Now that we have more volume, Guess that Stock will be a much more interesting game. The Buy of the Day is BOTS . Currently the Market Cap of BOTS is 2.37 ETH .In approx. 24 Hours I will take record of the price. This will be the winning number. Closest guess to this balance without going UNDER, will win a Gen-2 CryptoKitty or 5 SBD. So if its not going as high as you thought, you can make deposits to get closer to your guess. Remember we are doing closest without going UNDER so if your guess is under, its a guaranteed loss. So aim high and then make some deposits to ensure your win. Just make sure your follow, upvote, resteem, and comment with your CryptoKitties Litter Address and the Amount you think BOTS will rise to in 24 hrs.