A Hot-Potato for the Players by the Players @ www.EtherStocks.net
Day Trader is HOT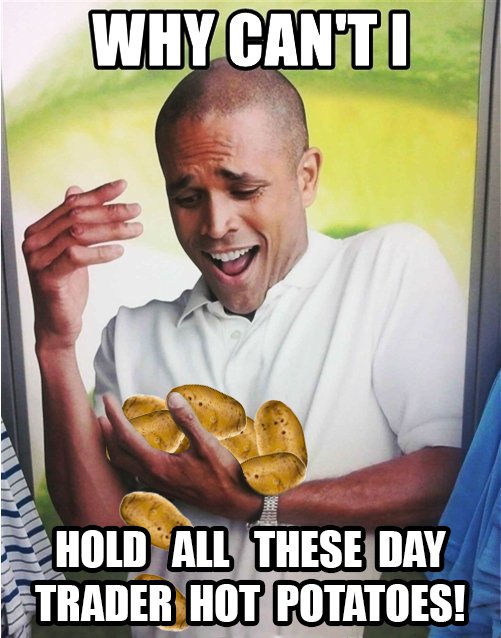 We introduced a brand new Hot-Potato game called Day Trader. If you have played any hot potatoes, you know most of the new ones have huge jackpots. Although this is attractive, where do you think the money comes from? Players profit! The majority of players pay so 1 person can win a huge jackpot. On the Day Trader mini game @ www.EtherStocks.net we give the players 90% profit. 10% of the profit goes back into the stock it is named after. That means our player community gets 100% of the profits of the mini game.
How do Hot Potatoes Work?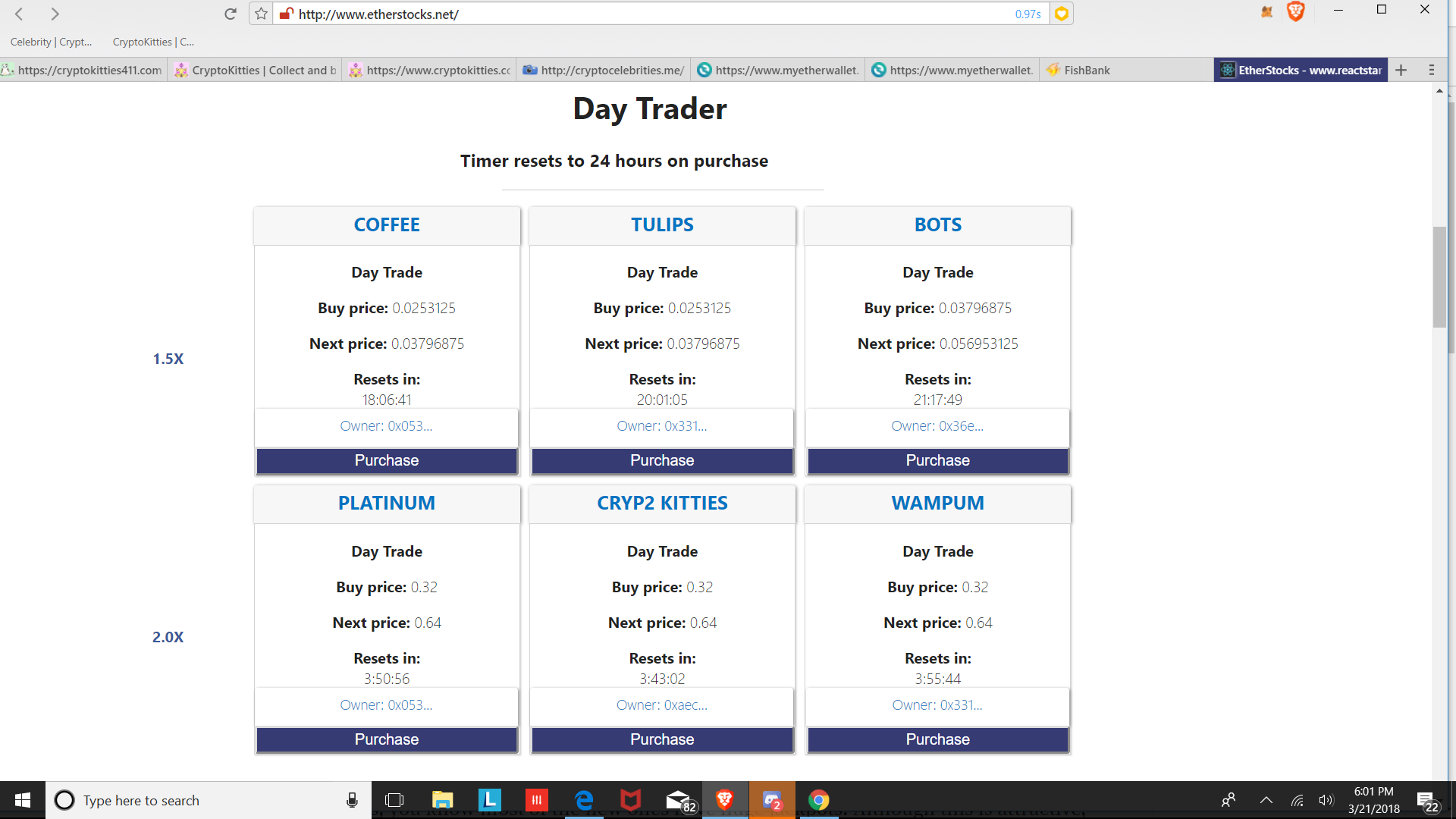 I'm sure some of you have no idea what I'm talking about, so let me explain. If you've heard of the childhood game Hot-Potato, you should have a since of how these are played. In the game hot potato, you pass around an item and when the music or alarm goes off, the person left with the item in their possession loses. These games work similar, but everyone that passes the Potato makes ETH profit. In our Day Trader min game, the "potato/bag(as they are called in these games)" starts at .005 ETH, 3 bags increase in price by 1.5x and 3 bags increase in price by 2x after purchase. This means that when you buy a 1.5x Day Trader the price increases 50% and you take 40%, 10% goes to the stock its named after. When you buy a 2x Day Trader the price increases 100% and you take 90%, 10% goes to the stock its named after.
EX.
You buy a 2x Day Trader @ .32
The price goes to .64
The timer resets to 24 hours
Tell steemit what you bought
Potato/bag sells and you just made .288 ETH!
If the Day Trader potato/bag doesn't sell within 24 hours of a purchase, the price returns to .005 ETH. This person is the one who gets stuck with the potato/bag and loses the game.
In celebration of our launch, anyone stuck with a Day Trader potato/bag worth over 1 ETH. You will get a choice of any GEN-1 CryptoKitty in My Litter .
Just so you know, this is a big deal because I never even planned to sell my GEN-1's! The just got 12 Million in Funding LINK, so the game will definitely be improved from this point on.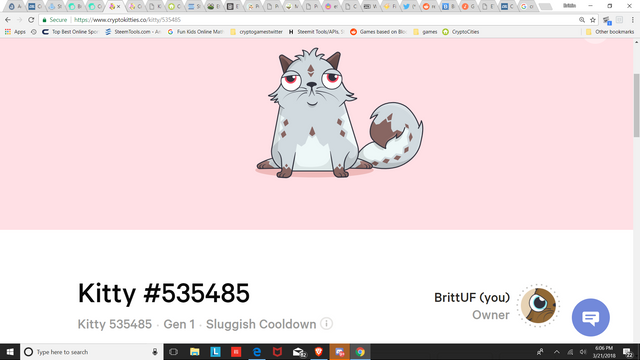 If you don't feel like playing Day Trader or your just too scared, you can always upvote, resteem, follow, and comment this post with your CryptoKitties Litter Address. This will get you a chance to win a Gen-9 CryptoKitty.