ETC big news : MetaMask may add Ethereum Classic (ETC) Support
Ethereum Classic (ETC) is the cryptocurrency which can be called "Cryptocurrency of the Year" - because Coinbase announced they are going to list ETC on their exchange. As everybody knows that just with the rumour of XRP going to list on Coinbase - after this rumours XRP broke all record of it's high and made new all time high. So we can only think what going to do with ETC when it's official.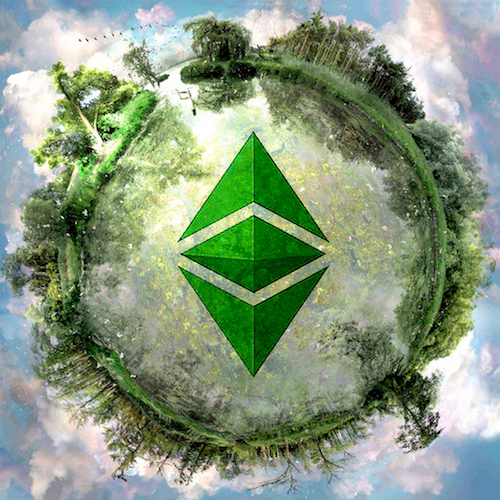 This news is just fresh and there is another news on market that MetaMask Plans to Add Ethereum Classic Support - It's Not Officially Confirmed Yet as it's in discussion phase but chances are very high tweeted by Anthony Lusardi (Director of the Ethereum Classic Network).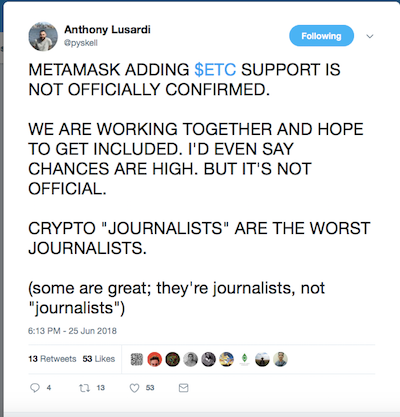 If this will be confirmed we may see new high of ETC. Let's see when it will be official..
"KEEP CALM & HOLD THE ETC"