How to make great profits by trading Ethereum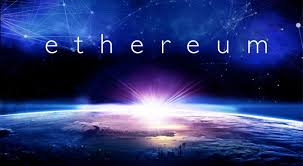 Just today, Ethereum is swinging wildy again, reaching to highs of USD 345 before retreating to the $328 range. (at the present moment). With its high fluctuations, how can we make money with Ethereum?
Ethereum has grown from a paltry price of $10 to the current $345 within a short period of time. There are several factors behind this price hike. One of the main reasons was Ethereum has been marketed to various potential corporate and government partners are a way of generating revenue through its integration of blockchain technology. Some highly publicized partnership are JPMorgan Chase, Cisco Systems, Inc, Bank of New York Mellon Corp, Microsoft, and other 30 big brands to create a partnership known as the Enterprise Ethereum Alliance (EEA).
In order to trade Ethereum, you need to know the various phases of Ethereum planned growth.
Frontier
Frontier was the initial release of the Ethereum network pushed live in July 2015. It was a bare bone release planning to allow the more technically minded to release their own apps, allow people to mine, and get exchanges up and running.
Homestead
Homestead was planned to be released after a month of frontier going live as a best case scenario. As of January 2016, the Homestead release is about 80% complete – but the goals have been altered somewhat as frontier took in a large part of its projected development pipeline – for example, the block reward was set to the full 5 ether.
In its new form Homestead has become more of a patchwork of fixes to remove the risk warning attached to the Ethereum homepage. Homestead, btw, is our current phase.
Metropolis
Metropolis is the release that opens the gates to the masses. This is where there are fully fledged and tested user interfaces for the non-technical users. Although this is now being performed by individuals – for example, the Ethereum desktop wallet. The hard fork is apparently in September 2017, this year.
Serenity
Serenity is the last phase and has one key principle – to switch the Ethereum network from proof of work to proof of stake – essentially reducing the power consumption of the Ethereum network. When this is going to take place and under what conditions is of course anyone's guess – although it is thought to be in the planning for the start of 2018.
So how do we make money with Ethereum?
Option A: You could Buy and Sell
There are several reasons you should consider buying Ethereum for long-term investments.The technology that underlies Ethereum means that it can be used for a number of other purposes that will be built off of a decentralized and autonomous system. Simply put, it potentially will be a revolutionary technology with the potential to impact a whole spectrum of industries. As the demand for the Ethereum platform and its smart contracts enabled network increases, the value of Ethereum as a cryptocurrency will continue to surge.
Stability – Ethereum had an organic growth, without massive spikes, and it seems to be stable, if not even predictable. The increasing demand and value of a certain cryptocurrency serve as an indicator of its potential. Whatever the reason is, it still increases the demand – meaning a further increase in Ethereum price.
You can choose to buy Ethereum, or if you prefer to have more liquidity, you can opt to trade in Ethereum. I personally prefer eToro as it was an intuitive interface and allows several other cryptocurrencies to be traded as well, as such Bitcoin, Ripple, Litecoin, etc.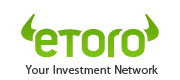 You can sign up for an eToro account at http://bit.ly/etoro-ethereum
Option B: You can mine Ethereum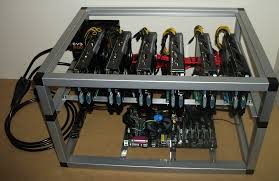 Bitcoin mining started out with simple CPU and GPU mining that can be done on high-powered home computers before the introduction of ASIC miners overwhelmed the industry resulting in only specialized hardware being capable of any worthwhile mining. The Ethereum blockchain, however, is far more resistant to ASIC miners which result in most of the processing being done on rigs mounted with GPUs.
If you have a high-powered system for gaming then your computer is more than capable of mining Ether at a respectable rate. You can choose to mine Ethereum solo but you'll probably get better results by contributing your resources to a pool. Personally, I have never mined any myself but I have a good read on Nanopool and they're easy to use. Thanks to their great help page.
In my opinion, Ether could be at a high price but still not profitable to mine because your electricity costs are so high, or visa Versa. You also have to account for the difficulty increase associated with a price spike.
In any case, we should be seeing Ethereum go up, up and up! Don't wait too long!