Ethere is setup to begin the final wave down.
If you've followed closely, I've been waiting for that last flush in this bear market. While I can never guarantee a bottom is forthcoming, we are hitting ideal levels with completed patterns. At the moment, between Bitcoin and Ethereum, Ethereum looks setup to go immediately in a 1-2,i-ii setup with projections to the $200's. While my short term accounts are short now, and I'll be adding to that short in any retraces. I'll be looking to be very long in the low $200's, high $100's region.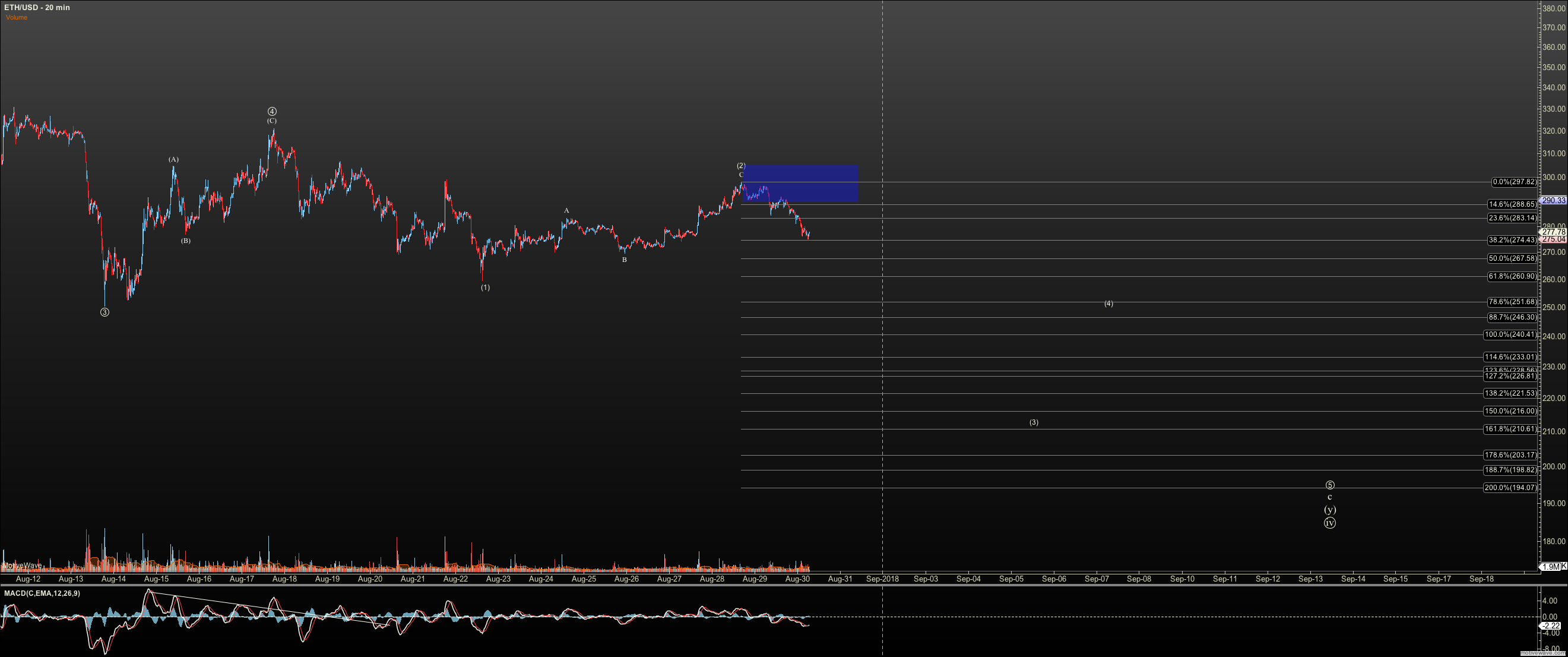 Note that free 15 day trials are available for our trading room and community on Elliott Wave Trader, where I am a full time analyst. You'll rub nose with, professional, amateur and traders in the learning process, while getting trade calls and ongoing direction for the market. No credit card is needed for a trial.