This is the easy beginner way to participating in the test ICO. All you need to have installed is Google Chrome and the MetaMask plugin: https://chrome.google.com/webstore/detail/metamask/nkbihfbeogaeaoehlefnkodbefgpgknn?hl=en
After you install MetaMask you will be asked to accept terms of use and create an account. Make sure to save your 12 words somewhere safe so you can recover the account if you ever switch computers.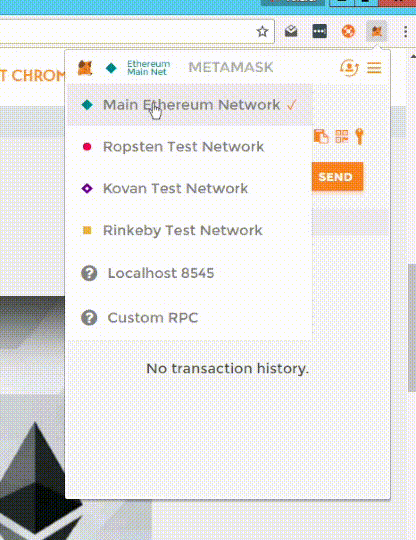 At this point you will have MetaMask installed but you are connected to the Main Ethereum Net. To participate to the test ICO you will need to be on Kovan Net (and switch back to Main for the real deal!). Click top left of the plugin and select Kovan Test Network.
kovan_net_small.gif
You probably have an address with 0 KETH (Kovan ETH) right now so you need to get some KETH. You can get them by going here and requesting some with your address: https://gitter.im/kovan-testnet/faucet. If for some reason you can't do that leave your address in the comments and I will try to help you out with a little bit.
After you get your KETH you want to go to this URL: https://eosio.github.io/eos-token-sale/ to take part in the test ICO. Now with my experience with this so far the page will be stuck at loading… for a long time. I usually just wait for a bit and the page eventually loads. Sometimes if I lose my patience I will refresh it a couple of times. Let me know what happens to you guys please. I've tried on multiple computers and have the same issue.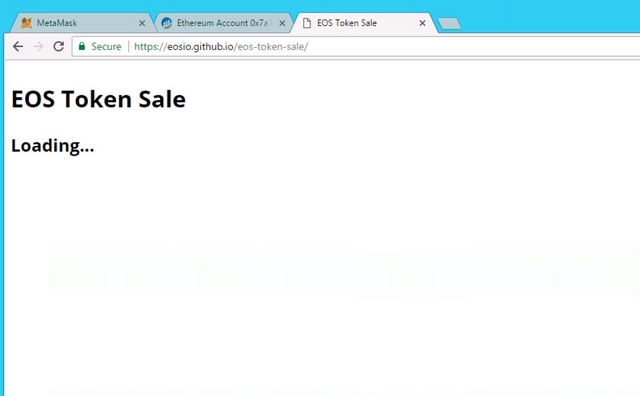 When the page eventually loads it will look like this:
You should then click on Buy EOS tokens and select a window. Currently only the current window will work. You can't select future windows but you can select a previous window and get a nice error:) After you select your window just put some ETH in there and click send ETH. MetaMask will show a popup asking you to confirm the transaction. The page should update with your contribution.
All you have left to do is Generate EOS key. Confirm the private key and SAVE IT! This is your way to access the EOS tokens after EOS blockchain goes live. IF YOU LOSE THIS YOU LOSE IT ALL!