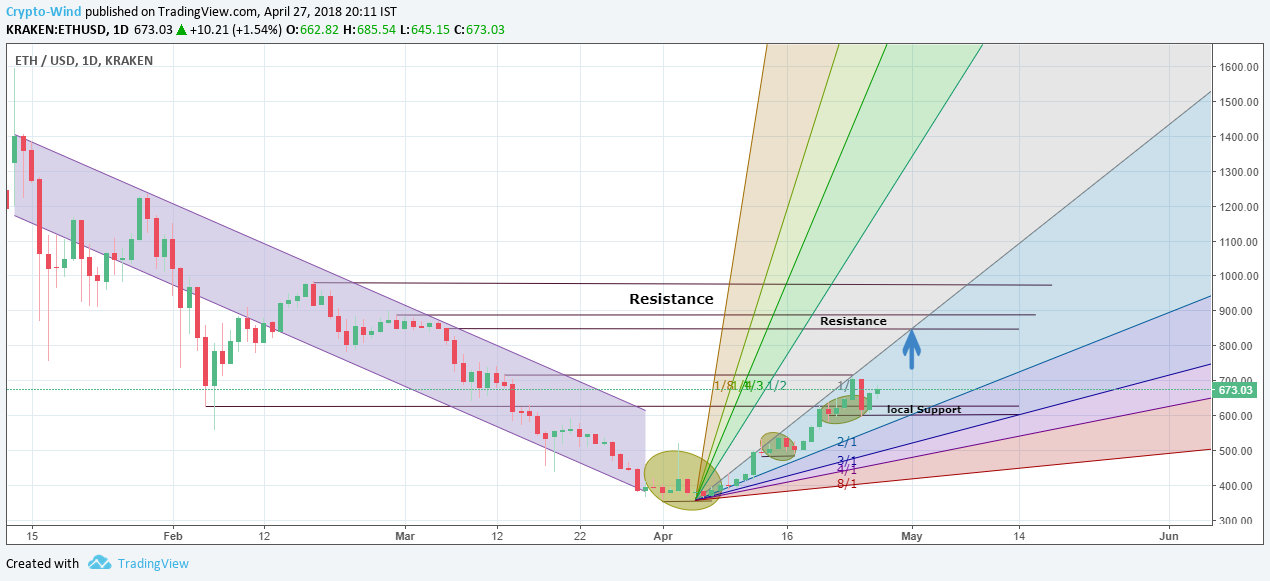 Currency Pair: ETH/USD
Time Frame: 1day
Predict Price: Max 852.22$
Predict Time: 30th April~ 1st May
Update will be available in the comment section if necessary.
Disclaimer: Everything written here is for discussion purpose only and should not be taken as advice to invest your capital.Always Speak with a professional financial planner or advisor before making any investment decision.Never make a trade based on what you see here.Your capital is at risk in Cryptocurrency trading.


Find Me As Crypto-wind Here!