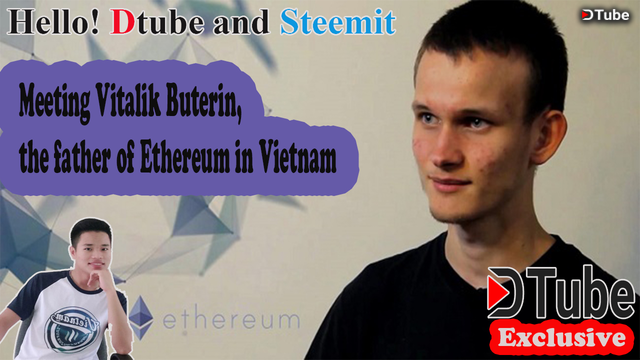 ---
Following the success of Blockchain Festival Vietnam, co-organized with Huobi in May 2018 in Ho Chi Minh City, Regulus is organizing the first large-scale conference on digital encryption and digital assets for Vietnam. in Hanoi, the capital of Vietnam. On September 15 and 16, 2018.
Led by the Ministry of Justice of Vietnam, this conference will feature the presence of many Vietnamese government officials and administrators. From the private sector, many prominent business and technology players will also be here to talk and network, such as Vitalik Buterin, Founder Ethereum, Dr. Liu Liu of the Kyber Network, Dr. Tom Wang of Tomochain, Dr. Thuc Vu Kambria.
In this conference, the Ministry of Justice of Viet Nam will publish the draft regulations on electronic money for Vietnam, including electronic money exchange issues and receive comments from the private sector. The Ministry of Justice has mandated Regulus to organize CDAD 2018 to open a new chapter for encrypted assets in Vietnam.
Co-founder Etherium Vitalik Buterin is developing a "consensus" consensus algorithm that completely eliminates 51% attacks by controlling only 1% of nodes. This means, in theory, The attack will require control of over 99% of Blockchain's nodes to perform an attack.
So, no longer attack 51%. The new algorithm was first invented by Leslie Lamport in 1982, a computer scientist who received the Turing Award for his work on distributed systems. Vitalik simply applied Leslie's solution to the blockchain.
###How is the specification?
The new algorithm introduces a new type of validation nodes called "independent observers". These nodes observe the sequence in real time and detect inconsistencies when the message appears.
Double Spend transactions will be faster (or slower) than normal transactions, and special nodes in Vitalik's solution will detect that. The verifier just needs to see what is happening in real time and to pay attention to when the alert appears, they can detect miners carrying out a 51% attack and this can provide information. Additional safety assurance can protect against such an attack.
With the implementation of the new "tester algorithm", Ethereum blockchain can become the most publicly available blockchain in the world. This consensus agreement will be put in place as soon as the POS goes into operation on Ethereum.
---
▶️ DTube
▶️ IPFS