A South Korean developer recorded on the Ethereum blockchain the details of the peace treaty concluded between North and South Correa, both in Correan and in English.


Ryu Gi-hyeok created two ETH transactions containing the Panmunjom Declaration, which Moon Jae-in and Kim Jong-un leaders signed on April 27, 2018 at the Inter-Korean Summit. In this way, the text of the treaty is accessible to anyone and represents an important historical event that is now part of the blockchain.
Between June 1950 and July 1953, a war fueled by the rivalry (and the Cold War) between the US and Russia took place between the two countries, signed by an armistice that divided the peninsula into two states.
At the end of the 65th anniversary of the ceasefire, the two Korean leaders took the first step to resolve relations between countries, and the treaty mentions their intention to hold diplomatic meetings with the US and then with Sua and China to restore peace in the region.
The blockchain document also mentions the economic and social cooperation measures to be implemented, as well as the intention to denuclearise the peninsula of Korea.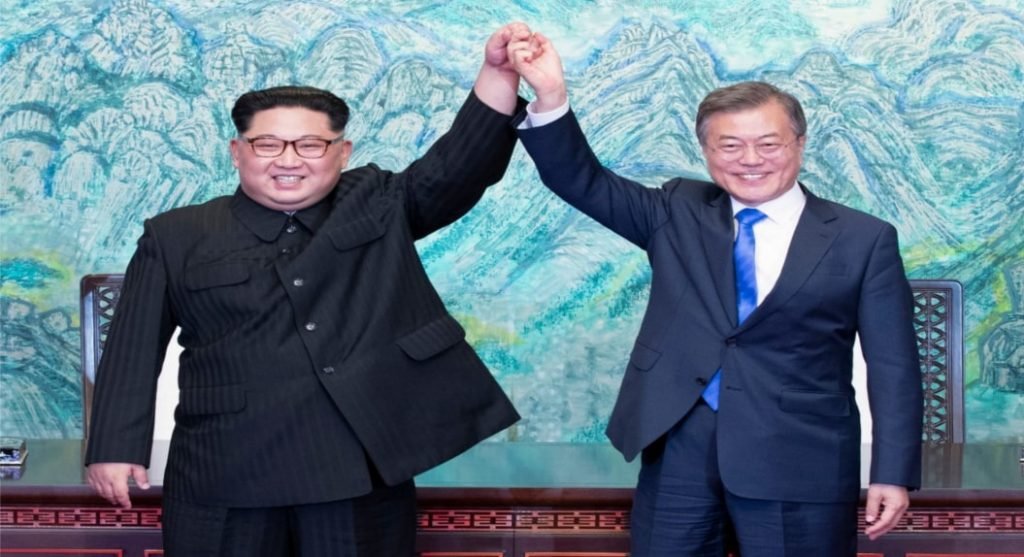 The publication of such a document of political relevance on the blockchain is relevant as it demonstrates public confidence in the immutability of the system and at the same time provides international access to information that can not be published by other methods.
The method has been used this year by #MeToo movement activists in China, where censorship is very strict - a petition about abuses by a university professor was recorded on the Ethereum blockchain as a comment associated with a transaction after authorities launched a campaign to remove any reference to it from social media.
Panmunjom Declaration - https://en.wikipedia.org/wiki/Panmunjom_Declaration