Hi Friends,
This is Satish from India.
Today I would like to make a review on CarTaxi ICO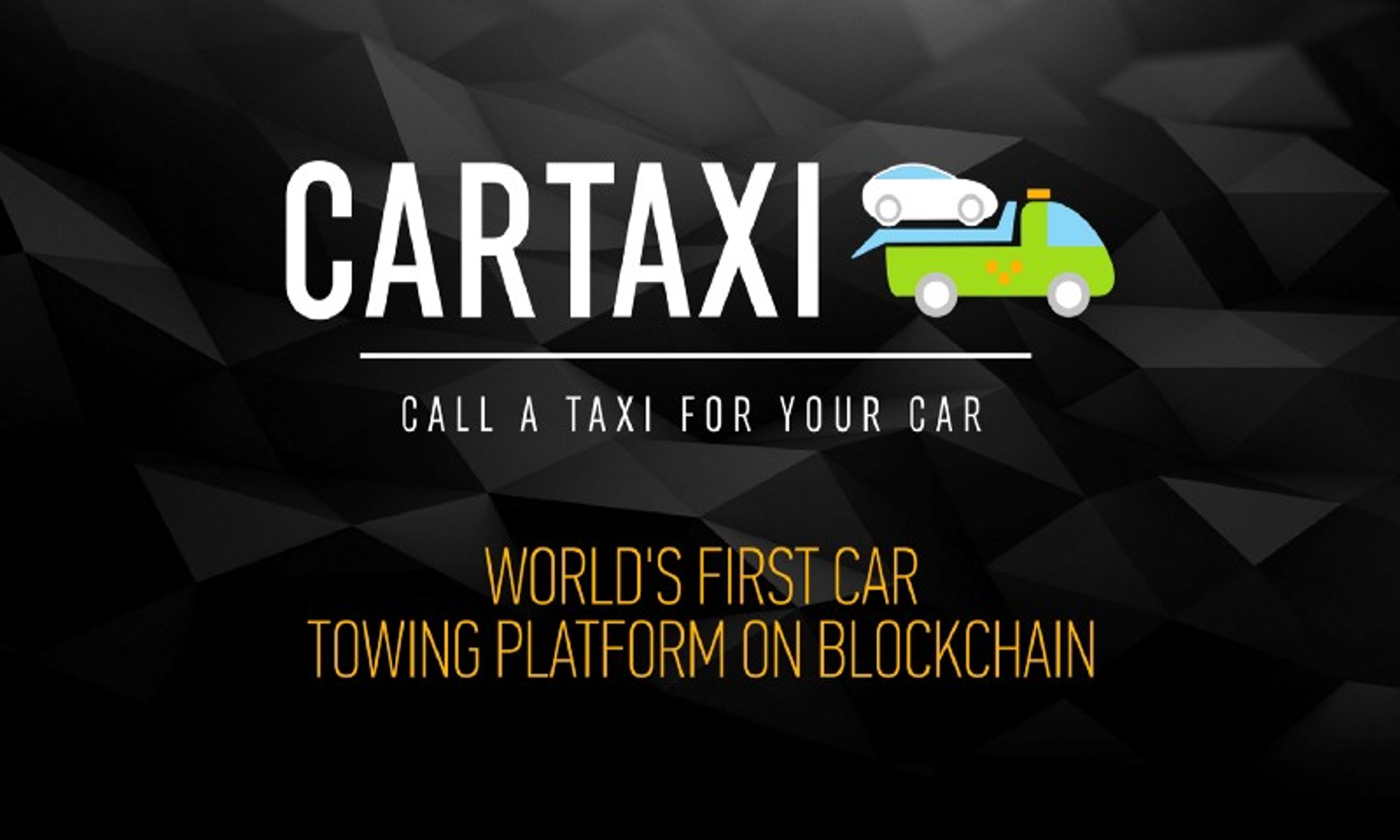 As we all know that in every country the adoption of cars and motor vehicles are increasing gradually due to the need of convenience and comfort. The people around the world are feeling comfort only when they own a car instead of taking a rent a cab. But by owning a car there is always a possibility to face uncertain situations like accidents, out of gas or petrol, moving a car to a new home.
To face these problems every owner of a motor vehicle or car needs to tow a vehicle at a right time when it is required.
Currently, there are tow truck owners in various places like where huge motorization has happened. But they are not able to connect to the person who faced trouble during his journey. Due to this the car owner left paying high amounts unnecessarily for long travels to cover the cost to tow truck owner and it may cost more when we compare with other tow truck operators. This is happening because the car owner not having proper knowledge about the best options available nearby. At the same time, the tow truck owner is been waiting for clients or customers for a long time. If any customer approaches him for tow truck then the tow truck owner will try to recover the huge maintenance cost from few customers. Ultimately both are losing the opportunity available to them. In most of the times, the car owner really cares about their car in transit while towing their vehicle. If any damages happened to the car then it is very difficult for the car owner to recover the damages from tow truck owner and sometimes the car owner has to approach the courts to recover the claims and it takes a lot of time.Till now there is no single platform for tow truck business like Uber model for renting a taxi.
Now to solve all these problems the CarTaxi is came into the towing business with a clear vision by finding opportunity in the real world by using blockchain technology and Smart contracts.
CarTaxi has introduced a really innovative business model to the world which is never seen by anyone till now.CarTaxi connects the tow truck owners and car owners in a single platform with few taps. CarTaxi app uses geo location to identify the car and tow truck owners who want to enter into an agreement with other.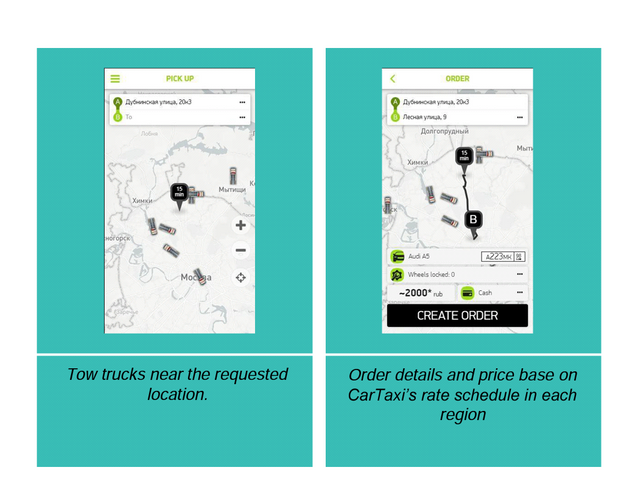 Due to this the tow truck owners gets a lot of business from CarTaxi platform and reduces the overpricing by calculating a reasonable estimate. The car owner also will get the best service for the best price from CarTaxi platform who are nearer to them. CarTaxi is trying to connect the tow truck owners in selected regions where they want to make their footprint.
Right now in most of the countries, there is no mandatory of insurance for towing a car during in transit. But CarTaxi introduced insurance for this and helps to the car owner in claiming damages in case of any damages occurred to the car during transit. If any extra charges need to be recovered from towing truck owner then CarTaxi representatives will handle the same for the benefit of the car owner.
With the help of blockchain technology, the payments will be transferred from car owner to truck owner securely without any hassles after completion of services. Smart contract technology helps the car owner to track the status of transit from loading of the vehicle to discharge stage.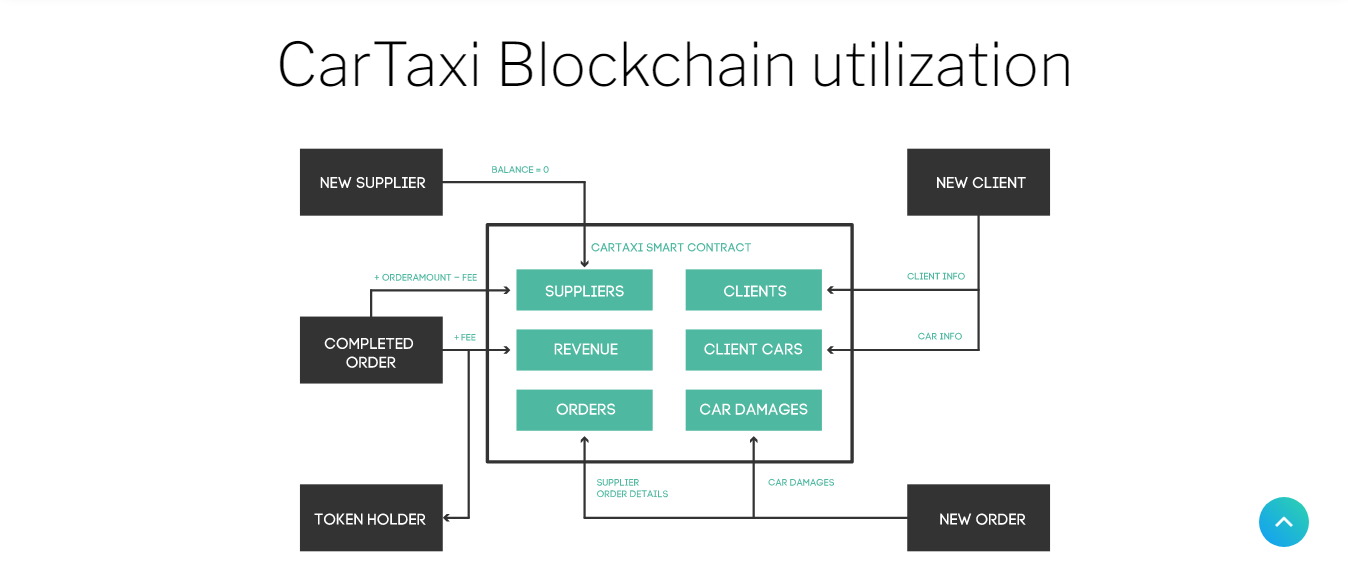 CarTaxi already made a lot of research before entering the market. They found that when adoption of cars increasing continuously then the same growth maintains to towing business also. As of now they observed in the research and it shows a clear results in terms of growth and revenue and in the US alone it is showing an estimated revenue of $ 6 billion within a year with growth rate of 2.5% and in China the CarTaxi has been introduced recently and the business in that country alone showing double the revenue in US market which is approximate $ 9.2 billion. And based on experts estimate the entire global market is estimated around more than $ 26 billion.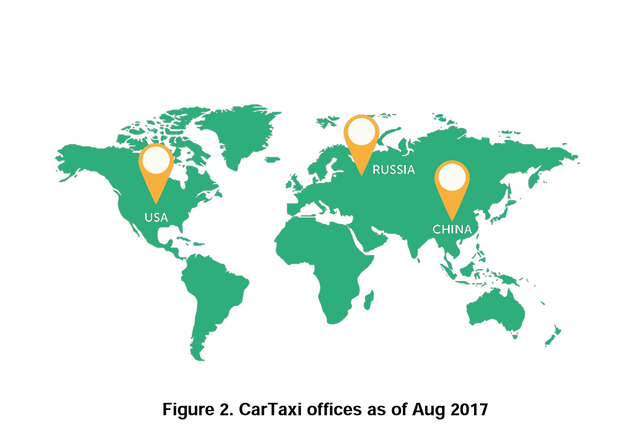 CarTaxi is looking to charge a small percentage as a commission on the cost of service of about 10% - 20% depending on region. As of now, it is charging 15% as a commission in U.S and China.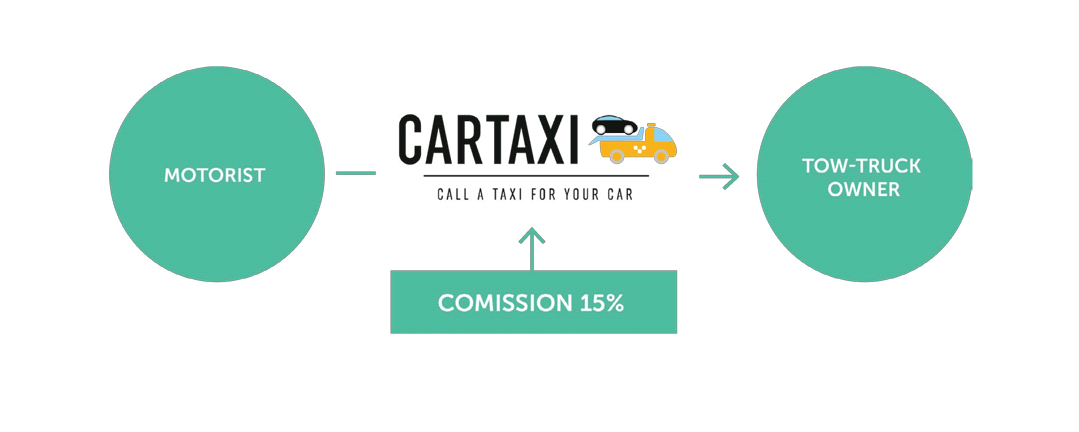 CarTaxi is targeting to capture 20% of the entire global market within 5 years and to generate $ 970 million in revenue by 2022.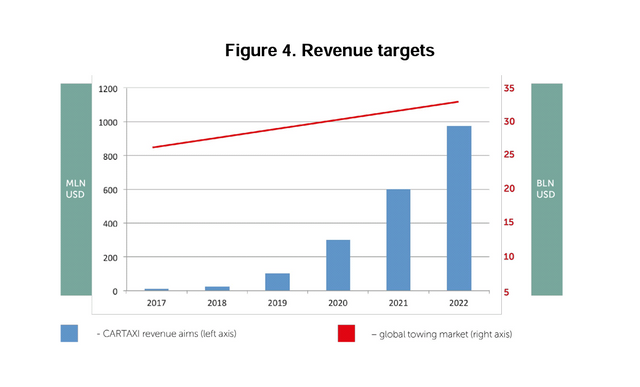 Now CarTaxi is introducing its own token called CTX in its platform. CTX can be used as a payment method and for distribution of dividends to the token holders.
###Benefits of holding CTX tokens
CTX token holders will receive 25% of Company profits in the form of dividends.

The company will use 25% of its profit to repurchase it's tokens from market to increase its market value.
The team is having lot of experience in business and strategic management and looking good and they have good experience in Blockchain and other latest technologies.



The Crowdsale details
The Crowdsale will start on 29th September 2017 and it will end on 29th October 2017
Token price 1 CTX = 0.000443 ETH
Tokens available for crowdsale : 487,500,000 CTX
Escrow of funds: Available
To contribute in Crowdsale visit https://cartaxi.io
To know more about Change project download whitepaper from https://cartaxi.io/WP/CARTAXI_WP_EN.pdf
Bitcointalk Profile link : https://bitcointalk.org/index.php?action=profile;u=978916
Bitcointalk Profile name: Satish147