Ethereum Classic Vision - Hard Fork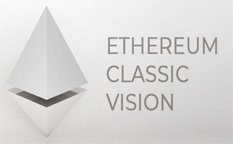 https://ethereumcv.io/
There is a new upcoming hark fork for the Ethereum blockchain called Ethereum Classic Vision. This fork will occur on the 11th of January in 2019. Every person who holds Ethereum in a personal wallet will receive three Ethereum Classic Vision, ETCV, for each Ethereum that is held in the wallet. ETCV is meant to offer great scaling abilities, exceptional miner rewards, and also very high transaction speeds. These features address many of the issues that Ethereum faces currently, and this makes ETCV very promising.
There are many great things to share with you about Ethereum Classic Vision. ETCV will have the ability to process more than twenty five thousand transactions per second. This is a huge improvement over ETH, which can only handle about 25 transactions per second.
ETCV offers proof of stake. This is very efficient and secure while keeping the network decentralized. With ETCV, miners will be able to use devices as simple as a Raspberry Pi, which is very low cost and efficient. ETCV can also be used for staking. This creates a higher demand for ETCV and more price stability as there is motivation to hold onto ETCV. Also, with staking, there is no risk of huge mining pools taking over the blockchain. This keeps it fully independent and decentralized.
During the first quarter of 2019, a dApps platform will be introduced with new partnerships being established. Quarter two will implement a decentralized peer to peer module. The roadmap for quarter three shows storage module testing and sharding implementation. Finally, quarter four states the release of the decentralized module for storage and IPFS integration.
Ethereum Classic Vision seeks to maintain the best things about Ethereum, while moving forward with great enhancements to the project and development. Read more about many of the great new features such as dApp development tools, peer to peer asset exchange, and decentralized file storage by visiting the Ethereum Classic Vision website. Also, take time to read the many details covered in the whitepaper. I have provided links below for you to keep reading about Ethereum Classic Vision.
Hard fork Ethereum - Ethereum Classic Vision - 11.01.19
—----------------------------
https://ethereumcv.io/
Whitepaper: https://ethereumcv.io/whitepaper.pdf
Website: https://ethereumcv.io/#subscribe
BitcoinTalk profile link: https://bitcointalk.org/index.php?action=profile;u=1420457