Hello Steemit community!
OriginTrail is the first purpose-built protocol for supply chains based on the blockchain.
Our solution enables seamless data sharing along any supply chain. The decentralized, blockchain-supported network protocol ensures trust, transparency, and security. It helps companies exchange relevant data seamlessly and in a secure way to build accountability, protect their brands and increase efficiencies.
This is our official blog where you can follow our journey through the upcoming token sale to the development of a decentralized network that will bring more transparency to all product supply chains. You can also find us on Twitter, chat with the team on Telegram, and contact us on other platforms that are listed on our website.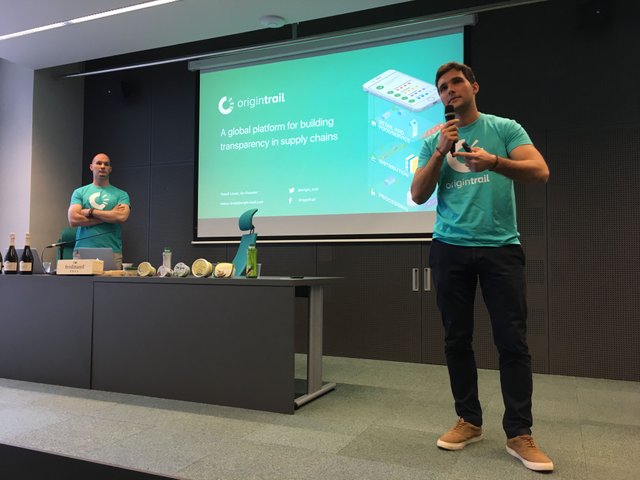 COO Ziga Drev (right) and CTO Branimir Rakic presenting on a Decentralization & Supply Chain Meetup