Micro Update
OnePageX.com is slowly but surely integrating into the STEEM community.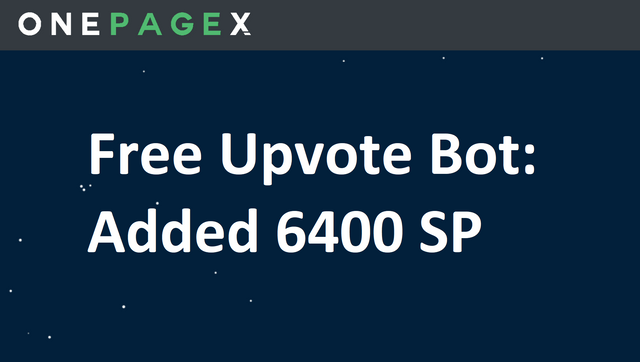 Upvote Fix - Added 6400 SP
Yesterday we launched a free upvote bot. Reply to any post with @onepagex and we will give the post a small upvote.
As soon as we posted, a few users let us know that the upvote was too small. So we added 6400 SP. Now our upvotes should always be worth at least 0.01$.
It will also leave a reply like this:


Thanks For Your Input!
Thanks for your input. We hope you find this a useful contribution to the community. We love STEEM and believe it has a bright future. It is with this in mind that we are investing in this platform.
Please let us know if there are other issues with the bot, and we will try to fix it. We also appreciate any community input regarding changes that should be made to OnePageX.com.