Ethlend raised 12 millions dollars only in the first two day of its Token sale, lunched on 25.11.2017, the good announcement is that the  The most advanced cryptocurrency exchange  HitBTC will add LEND token to its list after the token sale closes.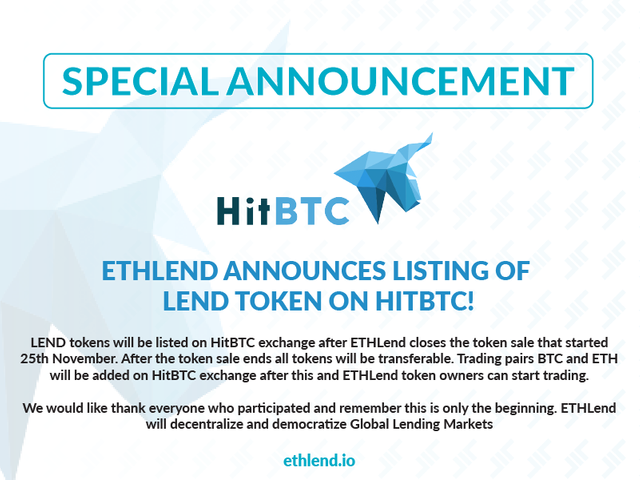 Image Source: Ethlend blog
About Ehtlend: 
ETHLend is a decentralized lending platform with an extensive roadmap that is going to see the ETHLend team to implement various crypto financial products such as token lending, crowdlending, collateral management and a protocol for AI lending bots. ETHLend's road map can be found at https://ethlend.io/en/roadmap/ 
The founder Stani, starts its project by investing only 200 dollars in marketing, now is one of the most successful projects as ICO and the first decentralized Loan on the the Ethereum Blockchain network.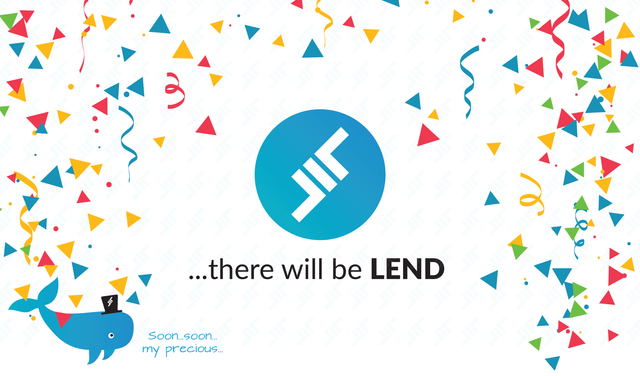 So what do you think about the future of this ICO?
Personally, i see in Ehtlend a very interesting project, reading the road-map and how the Team is working hard to keep their contributor updated through various channels, Telegram, twitter, Facebook and so on... makes me sure that we will see it in the top 30 on coincapmarket list.