Travel is one of topics i love and most people do. Unlike many Triip is already a working product that now enters blockchain.
Triip.me launches TriipMiles Protocol to empower locals, tour operators, hotels and merchants to reward travellers for loyalty, contribution and promotion.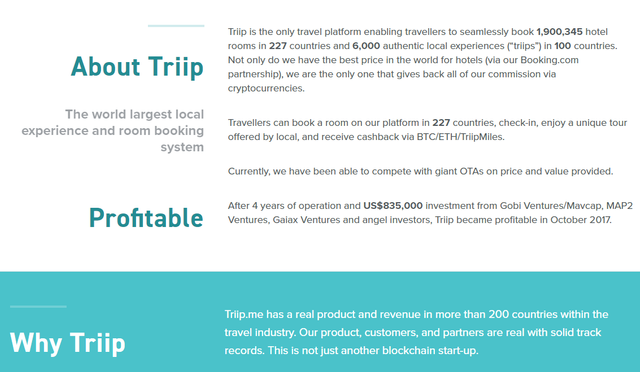 The company already won many awards and has partnerships with huge companies.


Solving a long-standing problem in tourism
The global tourism market lacks a universal currency that encourages frequent, savvy travellers to frequent, and to contribute to local hotels and merchants.
Smaller businesses find it hard to implement meaningful rewards and loyalty programs on their own, and larger businesses want quick and nimble ways to engage with travellers.
At the same time travellers on working holidays, backpackers and savvy travellers who can help promote local businesses.
This can be A New Way for Travellers & Adventurers to Experience the World
With TriipMiles Protocol, Triip.me is creating an ecosystem for hotels, merchants and local tour operators to unlock new ways to experience travel, and get instantly rewarded for their contributions to local experiences.
For instance, a hotel can offer TriipMiles to generate critical insights from guest surveys, and valuable stories for digital marketing. Local businesses can offer TriipMiles as an incentive for frequent visits, or as payment to work-and-travel backpackers.
This can open up the world of work-and-travel / working-holidays, but creating a global currency for active travellers, and local tour guides that provide valuable labor and marketing content for small businesses and tour destinations.
AMA with CEO
Advisors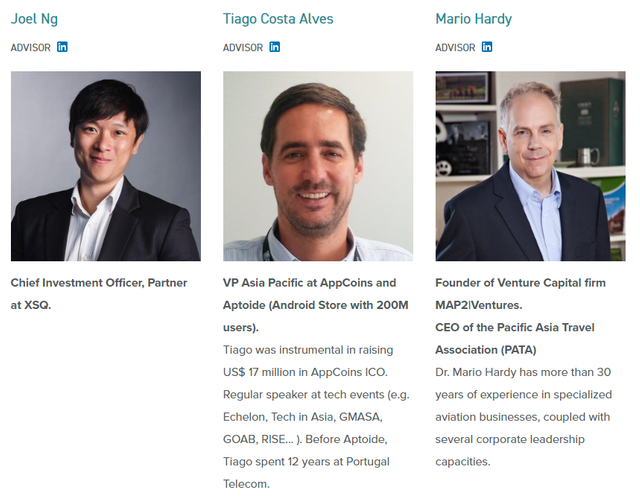 This part is what i always look at in ICOs and this one has good ones ie CEO of TomoChain (former roject lead of NEM) and few other big names. Totally worth checking on website as im not shareing everything here.
The ICO


As usual Ethereum only accepted. Soft cap 2500 ETH and Hard Cap 18750 ETH.
Product website: https://triip.me
Website of ICO: https://ico.triip.me
Whitepaper: https://ico.triip.me/TriipMiles-Whitepaper-en.pdf?v=2.1
This post is just an information. As always remember to do your own research before investing into anything.
SUBSCRIBE WITH EMAIL BELOW