Tomocoin ICO - Alternative Decentralized Financial System Infrastructure
Cofounded by the former founder of NEM (new economy movement)- Tomochain is an innovative solution to the scalability problem with the Ethereum blockchain.
Tomochain plans to support horizontal scaling via adding more second layer blockchains with good performance integrated with Ethereum for backup and atomic cross-chain transfer.
Tomochain is envisioned to be a network of chains that supports instant confirmation, and near zero transaction fee which will be an ideal solution for decentralized apps, token issuances and token integrations for small and big businesses.
A video to explain how system works:
While there is social network on top of system, the main part of ecosystem is to pay people for knowledge or let them get mico-payments easy with layered blockchains. This is alll done with ease of use from mobile phones due to already created apps.
Tomo Ecosystem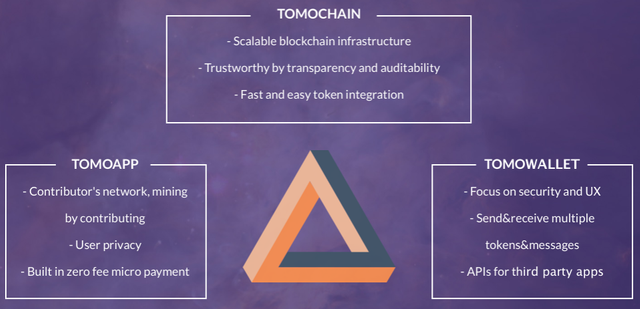 Why it's interesting?

Android and iOS apps are already made
Fixes scaling issues of Ethereum Network

Testnet already working at https://stats.tomocoin.io/

Zero fee atomic cross chain transactions (already to be tested between Tomo and ETH)

Wallet lets you store Tomocoin as well as other ERC20 tokens and swap them in future in between

Amazing team with stellar Advisors
ICO
Pre-sale's hard cap is already reached.
Main sale will start march 1st, 2018 so there is plenty of time. I suggest you do research now and subscribe to their mailing list at https://tomocoin.io for more updates.
Don't miss out!
If you're in Singapore, come to their meet-up on Jan 24:
https://www.meetup.com/Ethereum-Singapore/events/246477338/