This is an interesting concept. The guys behind bitJob want to create a portal where students will seek for part-time jobs and employers will find them there easily. People will be getting STU (native tokens of platform) or USD so it wont be full crypto as students need to learn first what crypto is.
The company already raised 3780 ETH in presale and todays ICO so far added to 483.05 ETH with 342 participants so far.
There is 20% bonus to buy today so can be worth checking it right now.
Deeper description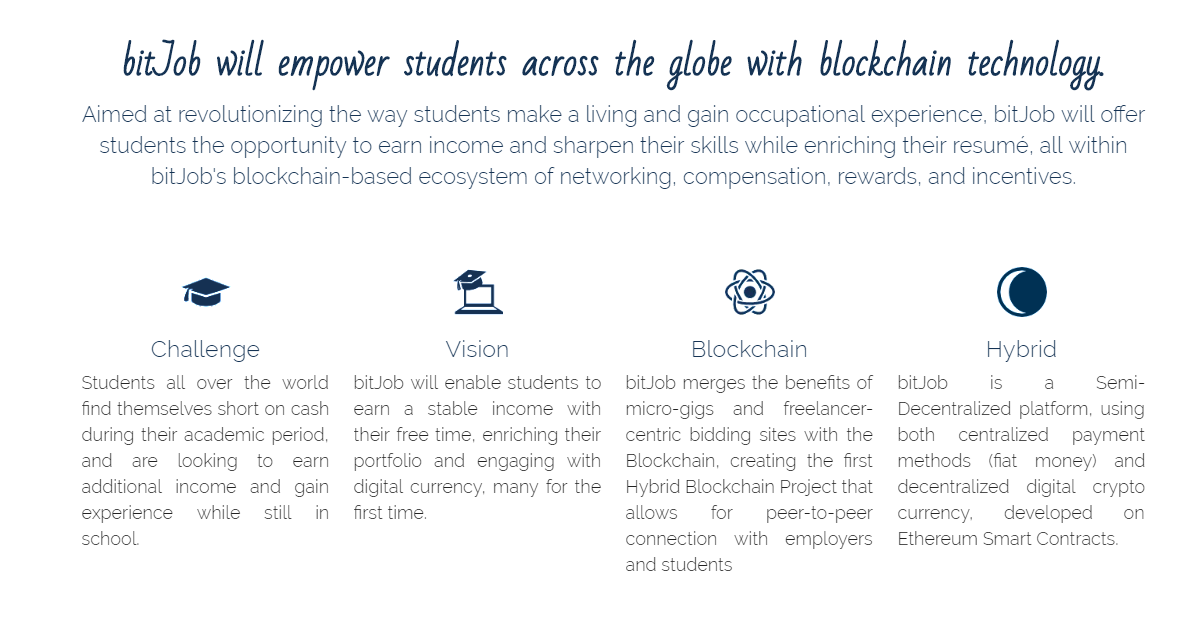 Okay so we got the concept but how will they kickstart it and get employers to start lookin for students on the portal?
And this is where it gets interesting - they already have loads of great partners ie Government of the Netherlands, Blockchain Education Network, University of Florida Bitcoin Club, Cyprus International Institute of Management.
See more below.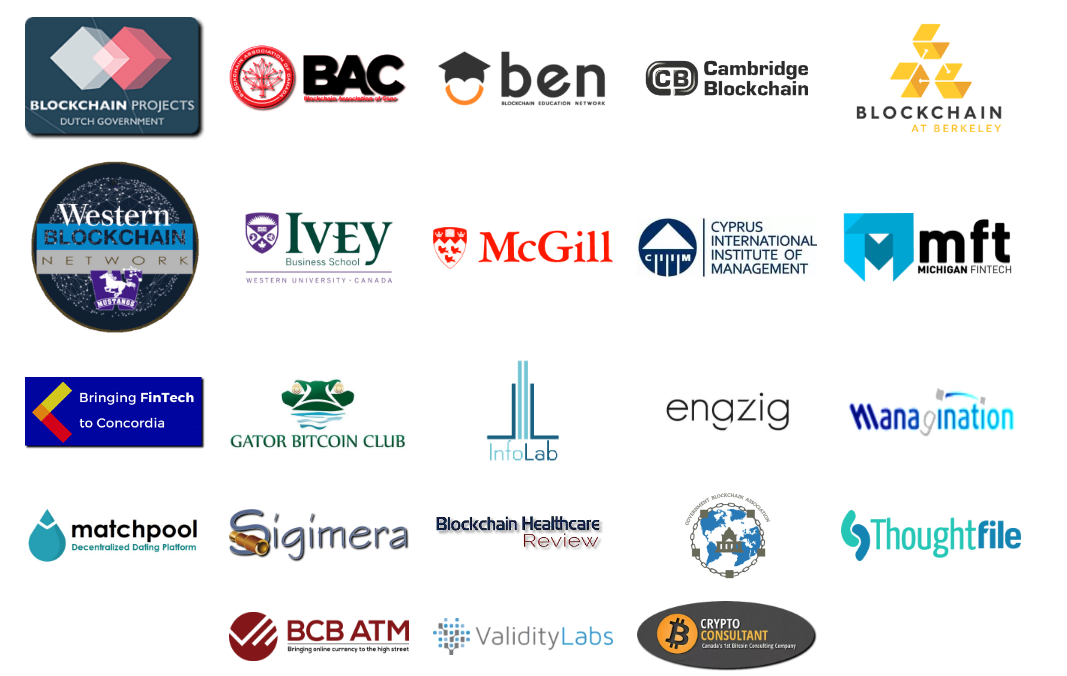 Since you need to do your own research get on their page and decide yourself - https://bitjob.io/
Also a longer writeup on bitJob is to be found here - http://fuk.io/bitjob-student-employment-program-on-ethereum-ico-starts-soon/
Worth noting that they already work with a few ICOs that were a success - Bancor, Indorse and Wings.