After Bitconnect ponzi fallen some people decided to make a ponzi that cannot be taken down and came with this funny idea.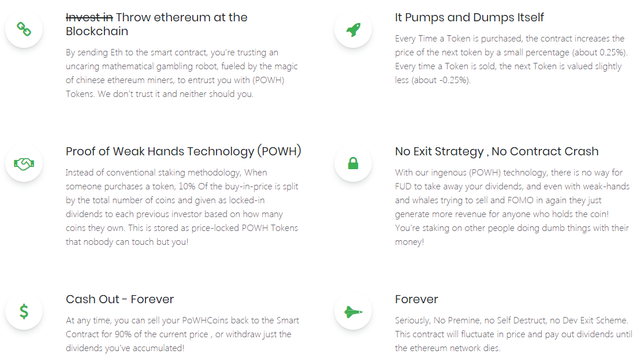 TLDR; It runs forever, the "team" cant exit. You buy coin on market price and if you want to sell it you have to do it at -10%. All profits from this are shared between hodlers of the coin.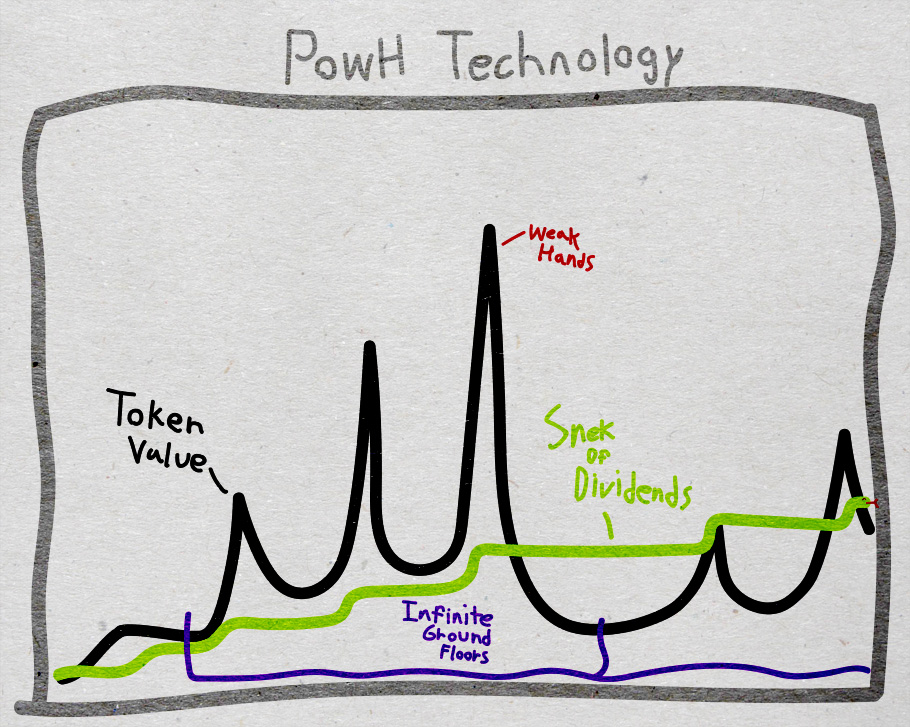 The idea came from Dr. Jochen Hoenicke whos developer of the Trezor Firmware, the team is anonymous but as a joke they have put whos there.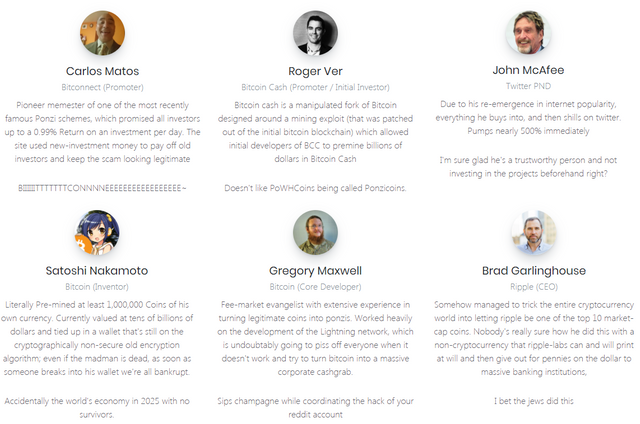 To invest you need to use Metamask and have some Ethereum.
While buiying they make sure you understand whats going on.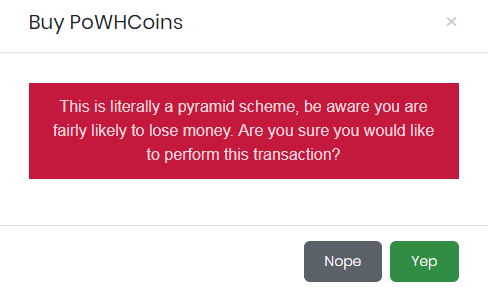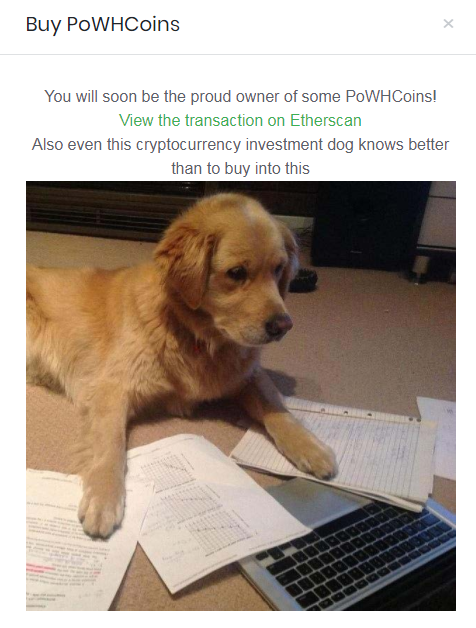 Website: https://powhcoin.com/
Remember this is a scam and ponzi scheme. Always do your own research before buying anything ;)