Data usage selling and reselling (by brokers) is a big thing this days and blockchain can solve this issue.
Opiria is doing their PData token and enters the niche.
Meet PDATA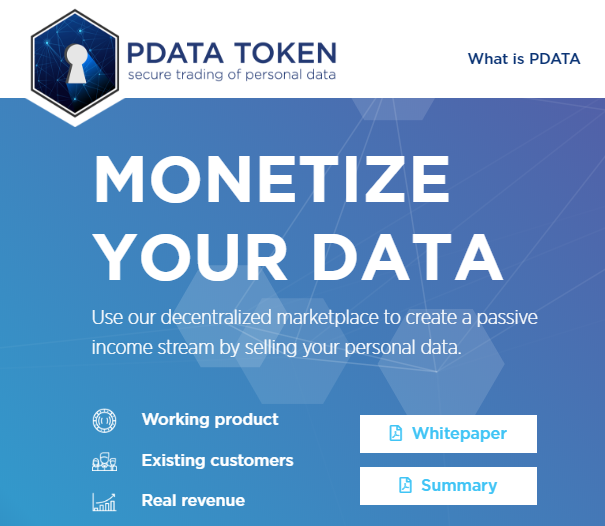 The PDATA token puts a value on personal data and creates a currency that expresses that value.
Consumers can create a profile on the Opiria platform and start disclosing personal data, or granting
permission for their personal data to be collected via e.g. a browser plugin, a smartphone app,
wearables and smart devices, or through surveys. They can decide which data they disclose to the
Opiria database. The more they disclose the more valuable their profile becomes.
Companies can ask consumers for permission to access their disclosed personal data via the Opiria
platform

Important things to note


Opiria is already a real product with real customers helping lots of Fortune 500 companies. They have a working app to which they add now blockchain and token usage. They also work with big clients.
PRe-Sale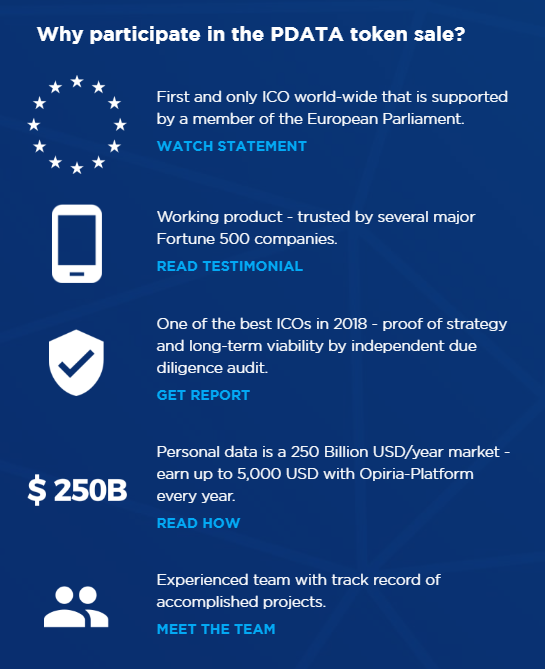 Currently there is 20% pre-sale bonus.
Token name PDATA
Tokens for sale 450,000,000
PDATA price USD 0.10
Hard cap USD 30m
Website: https://opiria.io
Whitepaper: https://opiria.io/static/docs/Opiria-PDATA-Whitepaper.pdf
This post is just an information. As always remember to do your own research before investing into anything.