Lets Check how already accomplished Kyber Network is doing and upcoming Munchee ICO.
As you have noticed ICOs often work together or advise each other. This way after spotting one good ICO and team you can follow projects that they enter and expect similar success.
So the finished ICO is Kyber Network, which promises to make decentralized exchange. During presale they got 48,000,000 USD worth of investment.
Kyber Markets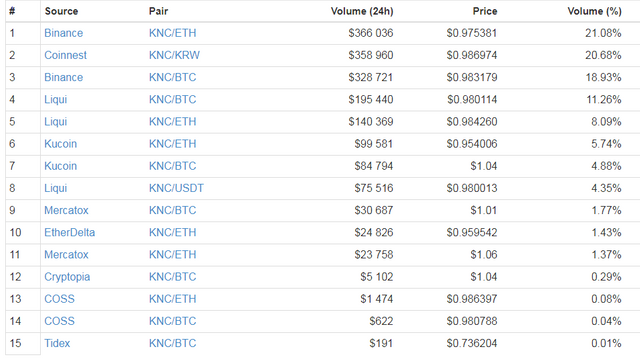 Binance drives the volume (if you are not there, register now!) but also good to see other places with good volumes.
Their CEO - Loi Luu is in advisors board of another promising ICO, Munchee - decentralized food review network.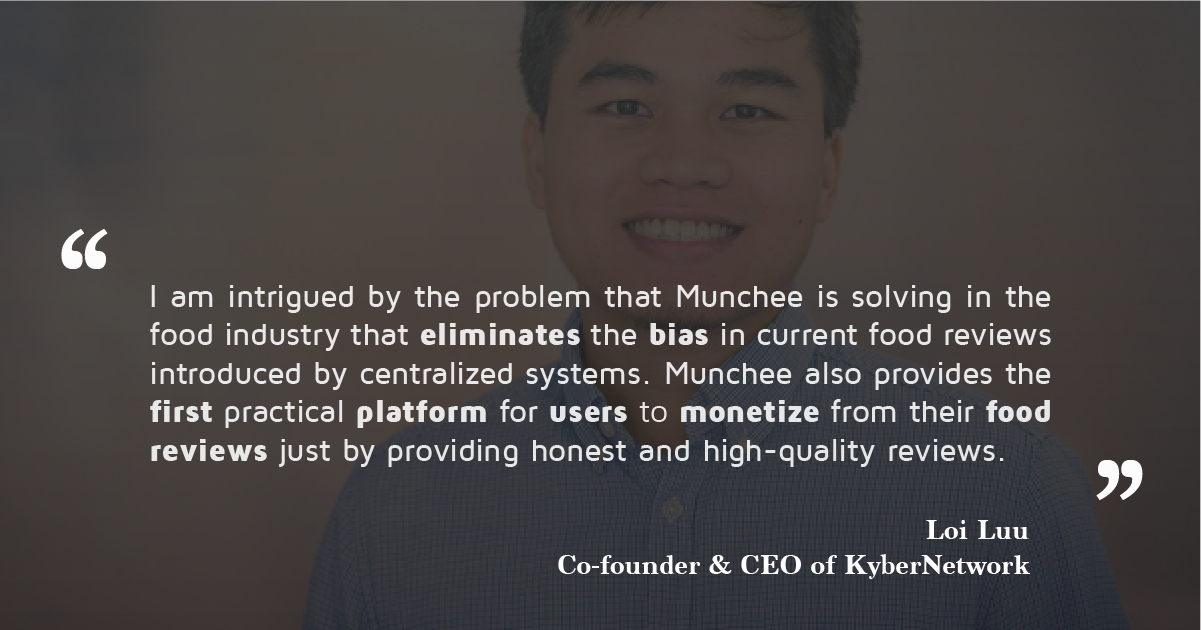 What Is Munchee ?
Munchee is a food review app with a growing user base in the U.S. Think of Munchee as an app for foodies that is a combo of Instagram and Yelp. The Munchee app was voted #1 most favorited app of the day on Product Hunt in June of 2017. Their Instagram account has 3,500 followers and Facebook has 16,000 followers.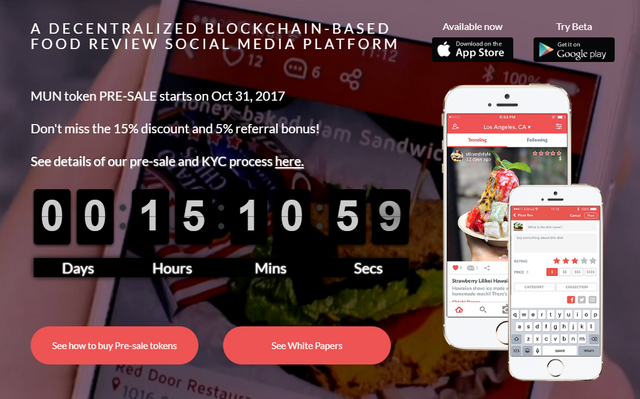 Munchee was founded in Silicon Valley by a team of Ex-Googlers, PhDs and U.S. Patent holders, and aims to eliminate bias in reviews, prevent review manipulation, reduce outrageous transaction fees charged by centralized payment networks (Visa, Mastercard), and to reward users with the MUN tokens for their participation in the community. Munchee will be the world's first decentralized blockchain-based food review incentivized platform.
Blockchain technology is introduced to fight review manipulation. The MUN token will be available to provide incentives for users to participate in a decentralized review ecosystem designed to give real reviews a fair shake. Centralized reviews can be manipulated.
The blockchain removes middle-men; it gives everyone participating an electronic ledger that assures them that data isn't being fudged.
The platform will generate a unique economy by rewarding users with MUN tokens for quality content creation and active participation; and also incentivize restaurants to offer rewards and promotions to Muchee users.
MUN tokens can be used by users to redeem food and services (including delivery) from restaurants within the app or are fully transferable and can be sold on an exchange. Restaurants can also use MUN tokens to pay Munchee for advertising and promotion in the platform.
The result will be a strong, decentralized, economy built around a community of food lovers within the Munchee app.
Munchee's stellar advisors include Nick Ayton, a member of the Top 21 Blockchain Influencers, Loi Luu of KyberNetwork, and Addison Huegel, a former communications head at the Ethereum Foundation, and Min Kim, the Chief of Staff of Civic.
ICO Plan
Munchee will have its token pre-sale on Oct 31, 6 pm UTC, 2017 where you will be able to grab 15% bonus if you register for it before the date.The first 25% of total token allocation will be for the pre-sale. .
After launch company plans to buy out tokens from market from what they earn from advertisers and then burn the coins, so supply gets smaller and future price of they raises.