Investing in ETH ICOs a lot and forgot what you bought? Here is a tip.
Okay with current craze of ERC20 tokens on ETH and mad profits on them people tend to send ETH left and right without remembering everything.
Also tokens dont always show up right away, sometimes you have to wait a week or so for them to come, sometimes do extra stuff like with EOS.
So lets say you have a bunch of ETH addresses but you are not sure what is where.
Here is a small tip, put your address on https://ethplorer.io instead of etherscan or any blockchain lookup.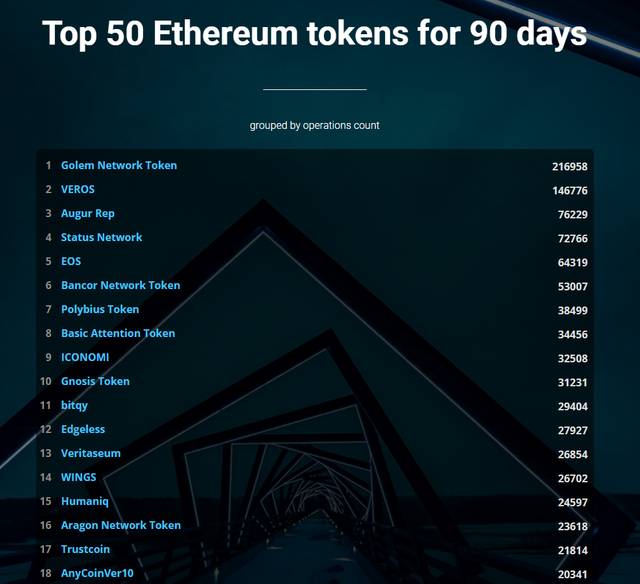 This website is dedicated to scan wallets for tokens on them, to my surprise on few addys ive found coins i had forgotten of.
Example result of a big wallet: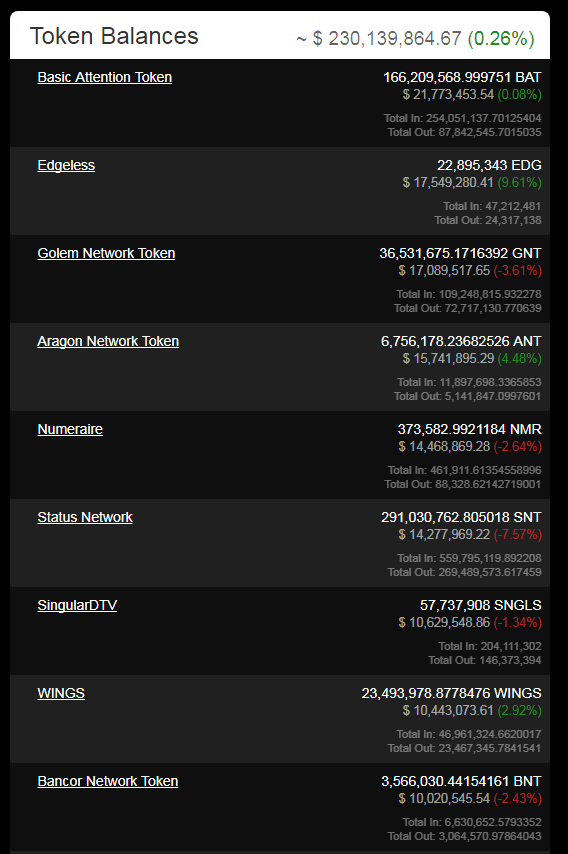 Notice how it also shows USD price spikes.
Current ROI of TOP ERC20 Tokens: