Their DNS servers were hijacked, logging there currenty may cause funds to be lost.
EtherDelta is a decentralized exchange made on Ethereum, OpenLedger a like (on BTS) but with very bad design and stubborn UI.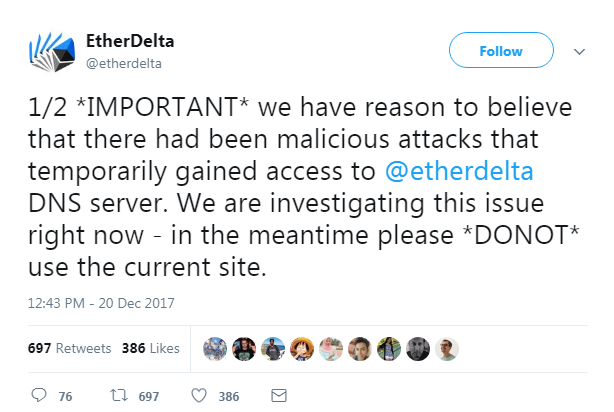 Despite fact ED sucks user wise, its often used to sell tokens since anything that exists on ETH can be added there, it has nice volumes.