Current ICO - Get Paid to Play All Media (Audiobooks, Movies, Music etc)
Up here on Steemit we know cryptocurrencies and blockchain can make you earn tokens for various tasks ie on this platform by posting. Current goes futher - they want to pay you for playing any medias and already have a product.
Current Idea
Basically, it is an incentivized, blockchain-enabled streaming ecosystem that lets you choose how to stream and pay for your media or how to get paid for using them. All tokens entering network are split between users of ecosystem.

Apps Already Live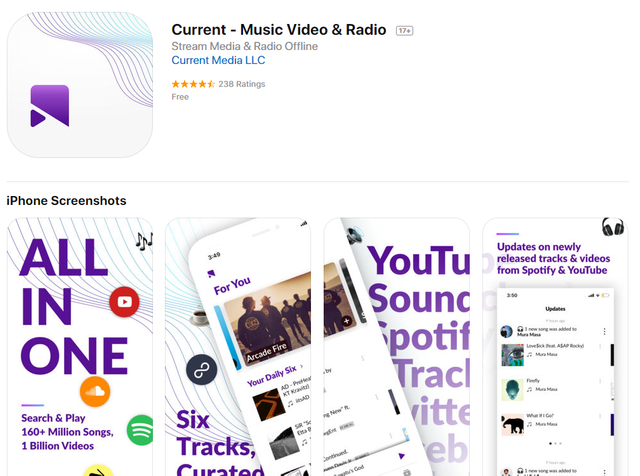 Interesting is that already in Google Play and Appstore you can find Current app that is used by over 200 000 people so this is not MVP.
Amazing People Behind the Product


You have to check website but pretty much we have there billionaire Mark Cuban and people from sucessful projects like Bancor, ConsenSys, Chronobank and many more.
Get some Free CRCN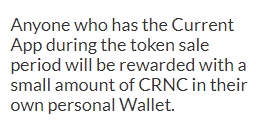 You can register to their referal program and earn some tokens or if you will have their app installed during sale, you will also get some initial ones.
Join ICO
Currently, you have to signup for whitelist to be allowed of joining the presale - https://tokensale.current.us
Allowed coins are ETH and BTC. 35% of supply will be sold initially.
Check whitepaper: https://cdn.current.us/whitepaper.pdf
Always do research before investing!