Crowdholding Platform ICO - Facilitating Communication Between Businesses and the Public
Another interesting ICO with a platform thats supossed to help businesses meet their future users and pay them for reading and sharing ideas.
People are annoyed by ads, dont want to see them (mostly use Adblock) and companies spend money ineffectively this way. This guys with their platform and its token Yupie want to fix this problem.
Example Usage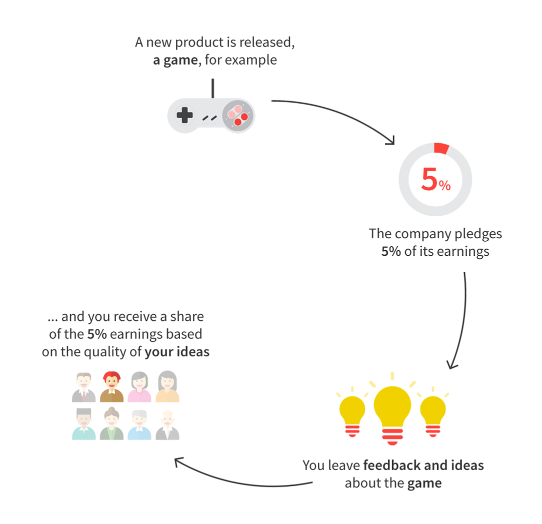 So you tell plans of a game you wanna make, you de3cide how much of your earnings you want to share with people helping you with opinions and such, then people get paid for feedback (fixing your idea) and then you release a better product cheaper.
Heard of MVP ? Now instead of making it, company will be able to launch it as idea and get feedback. This way creating stuff will be even cheaper.


They already had some products in beta while testing the system.


ICO Terms


1st November to 1st December 20172017, 10:00:00 (UTC)
Success threshold $1 million (USD)
Hard cap $50 million (USD)
Token price 1 ETH = 1000 YUPIES
Total supply 631,000,000 (631 million) tokens
All unsold tokens will be destroyed.
ICO site: https://ico.crowdholding.com/
Whitepaper: https://ico.crowdholding.com/docs/crowdholding_whitepaper.pdf
Always do your own research before investing!