While we see loads of ICOs or ITOs lately this guys came with other idea that i think might be interesting. ILP which stands for Initial Loan Procurement.
So now instead of funding tokens and believing they will raise, you give loan and can get 20 percent of blochive's annual profit as interest payment.
Why ILP is Better than ICO ?
its a debt so not s8ubject to tax
business doesnt need to create tokens that will actually have no use
it is open to individuals around the world as loans are allowed almost everywhere
you can earn interest if the project you funded makes money
Ecosystem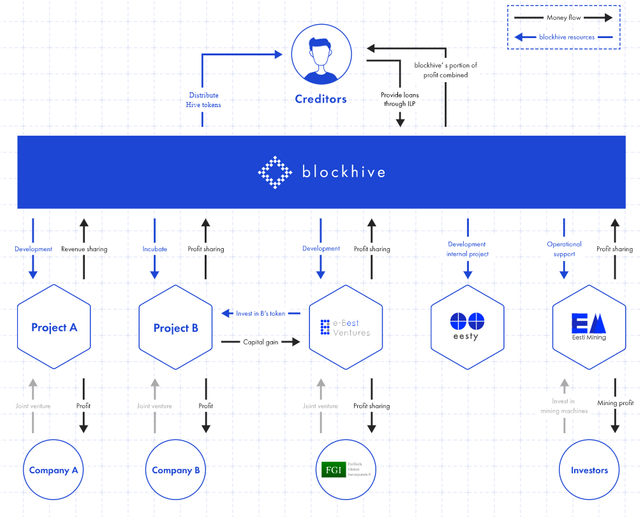 After initial ILP of blockhive their platform https://tokenote.io/ will be used as a platform that carries and issue future ILPs.
Hive Token

Name: Hive Token (Ticker: HIVE)
Total # of tokens issuable: 1,000,000,000 HIVE tokens
Tokens to be issued in this round: 150,000,000 HIVE tokens
Loan amount equivalent of 1 HIVE token: €0.045
Usage: Use HIVE tokens to enter into & transfer loan agreements
Token Protocol: ERC20 (Ethereum)
Website: https://blockhive.ee
Whitepaper: https://s3.eu-central-1.amazonaws.com/blockhive-publications/document/blockhive_whitepaper.pdf
As always do your own research before investing!