Bitnations Pangea ICO - Mesh Network, Legal Services and Own Nation on Blockchain
Bitnation is a known and old project in the sphere of crypto, now they come with Pangea smart contract and running an ICO for it.
Bitnation is the world's first Decentralized Borderless Voluntary Nation (DBVN) and started in July 2014.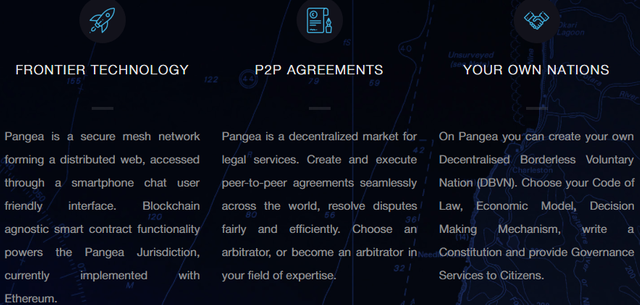 tldr; You can create nations and agreements that are fully decentralized on the blockchain.
The app is already on Google Play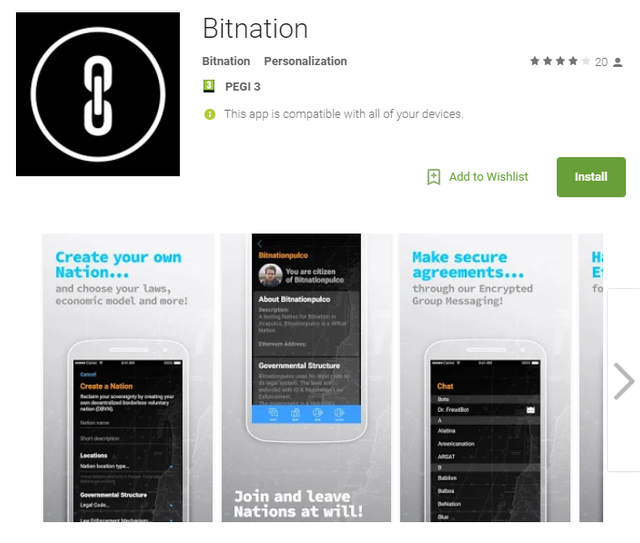 Pangea/Bitnation already have 10k+ Citizens, 200+ Embassies & Consulates and and 5k+ Notarized Contracts .
Token Sale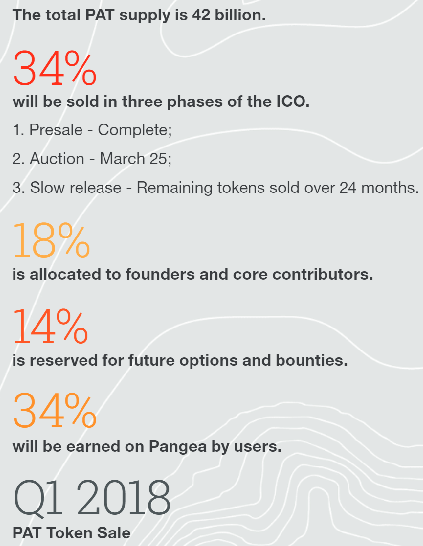 The Pangea Arbitration Token (PAT) is an ERC20 compatible in-app token for the Pangea Jurisdiction. The PAT token is proof-of-reputation for Citizens, issued when Citizens create a contract, successfully complete a contract or resolve a dispute attached to a contract. PAT is an algorithmic reputation token; an arbitration currency based on performance, rather than purchasing power, popularity, or attention.
Website: https://tse.bitnation.co/
Whitepaper: https://github.com/Bit-Nation/Pangea-Docs/blob/master/BITNATION%20Pangea%20Whitepaper%202018.pdf
Steemit account: @bitnation
This post is just an information. As always remember to do your own research before investing in anything.