I wrote about bitJob during their ICO in 2017 which was a success, now aroudn may 27th they plan to launch the platform.


If you dont remember its a platform where students can be hired by companies with ease, reputation system and micropayments.
bitJob's technology merges the benefits of micro-gigs and freelancer-centric bidding sites with Ethereum Blockchain, creating the Hybrid Blockchain Project that allows for peer-to-peer connection with employers and students.
The platform is not live yet but there are screens already of how its going to look like. There was pilot during ICO - http://pilot.bitjob.io/pages/index.html but the version for launch is waaay better and more advanced.


So if you want to hire people or make some crypto money - register to their site to have early bird advantage - https://bitjob.io/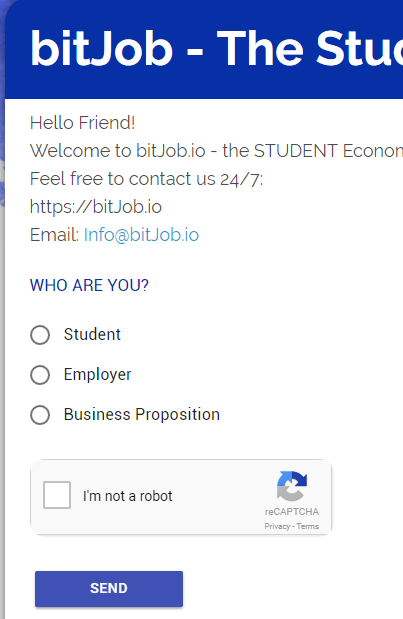 Their token already trades on a few places since the ICO was successful.