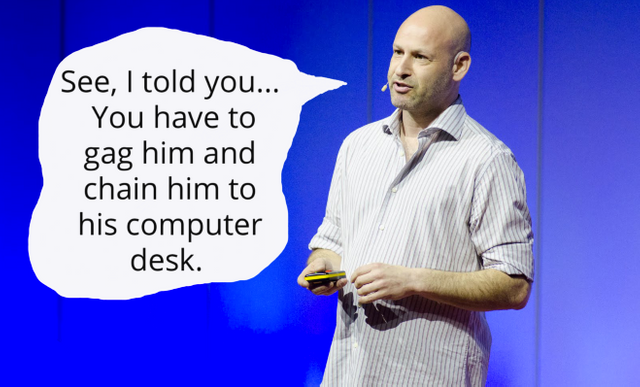 This was in response to being asked about co-founder Vitalik Buterin's comment that Ethereum had reached a "ceiling". I have to admit, I love Lubin's optimism. He actually is the one who convinced me that this whole thing was going to "boom" exponentially, again! Though, I would love to hear the two of them debate this matter, publicly (wishful thinking). If Vitalik has concerns, I would love to hear them. I mean, for the two co-founders to be at odds regarding the projected rise and fall of Ethereum is not the most comforting news. 

 Bear in mind, 3 weeks ago Lubin had essentially stated that the "boom" in price for Ethereum was directly linked to the growth and progress of related research and development. And, that since the last market correction (particularly the last 8 months) they had experienced growth in development by 2 orders of magnitude. Hint, hint... ;)

 For me, it doesn't really matter... I'm done getting rest in this bear-market. Waiting for the bulls before I return.