ETH is Ready !!!
How we see in past 10 days Ethereum is formed two triangles and broke the sides in up way.
It is closed a day candle above the resistance lines. So now we have new support line.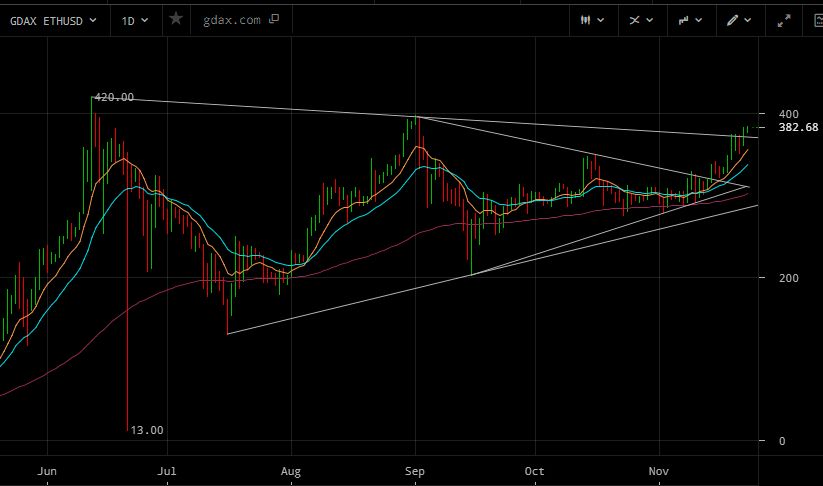 And hopefully will see soon new hights !!!
Good Luck !!!