Crypto N' Kafe - For The African Cafe Industry
Crypto N' Kafe - For The African Cafe Industry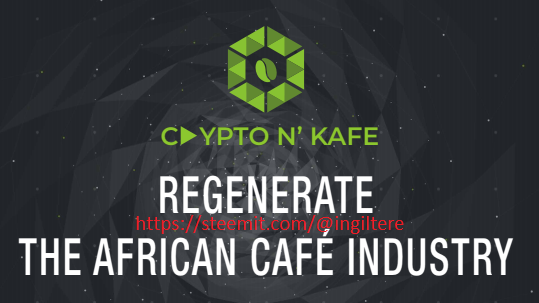 Crypto N' Kafe project is a first coffee trading ecosystem for supporting small scale farmers, traders, roasters and retailers. They aim to change African Cafe industry completely. When we first met Bitcoin we thought about how easy to pay your coffee in crypto currencies. Then there were several projects about micro-payments which contains your payment of coffee too. Bitcoin has scability issues so people switched to other altcoins to make micro payments such as Ethereum, Doge, Neo etc.
Now there is a crypto currency project that is completely about coffee industry, but not only in customer level. It's for farmers, retailers and traders combined. Everybody can use this project's token to get payment.
African coffee industry is so big yet they haven't found any solution to easier transactions. Farmers have to deal with so many problems. Crypto N' Kafe will change that by its decentralized blockchain technology. Crypto N' Kafe is using ERC-20 based ETH token and they have full advantage over smart contract platform. CNK is their token ticker.
Crypto N' Kafe directly connects coffee farmers and consumers.
For consumers coffee prices will be cheaper. Coffee can be bought online in everywhere.
For farmers, they have full control over prices and listing. They can get fast and detailed feedback from customers. They don't have to deal with 3rd party services.
There will be mobile app for Crypto N' Kafe and in next stages there will be crypto debit card. CNK token can be traded in Ethereum based decentralized exchanges and also in big centralized exchanges after launch.
You can learn more info about Crypto N' Kafe project from their website here: https://cryptokafe.io
You can also check their whitepaper to see detailed information here: https://cryptokafe.io/white-paper
Token sale site: https://tokensale.cryptokafe.io
Youtube commercial video is here: