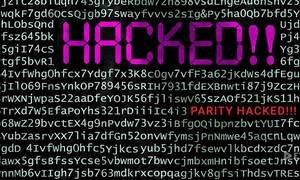 source
Looks like a user somehow managed to delete the WalletLibrary in the multisig wallet contract and it has left ALL wallets created after the 20th of July unable to withdraw.
It is unclear at this time if a fix is possible without a hard fork.
https://twitter.com/ParityTech/status/927850992145719296
update 1
Price has dropped only 5% and seems stable.
Public opinion for now seems to be against a hard fork to fix this. But in my opinion a fix will likely be put in the next official hard fork if a fix has not been found before then
update 2
Estimated to be 500K ETH locked up ~ $150,000,000
Great roundup with more details on the technicals of what happened from Shivhari Shankar on medium
https://blog.springrole.com/parity-multi-sig-wallets-funds-frozen-explained-768ac072763c
update 3
The person that accidently did this signed this message
i'm devops199.. and i'm not malicious