Real World Asset Lending on ETHLend
ETHLend and Brickblock are announcing a strategic partnership to explore the possibilities of lending with Blockchain technology. A primary focus will be on the tokenization of assets to simplify lending and bring secure real-world assets into the lending procedure as collateral.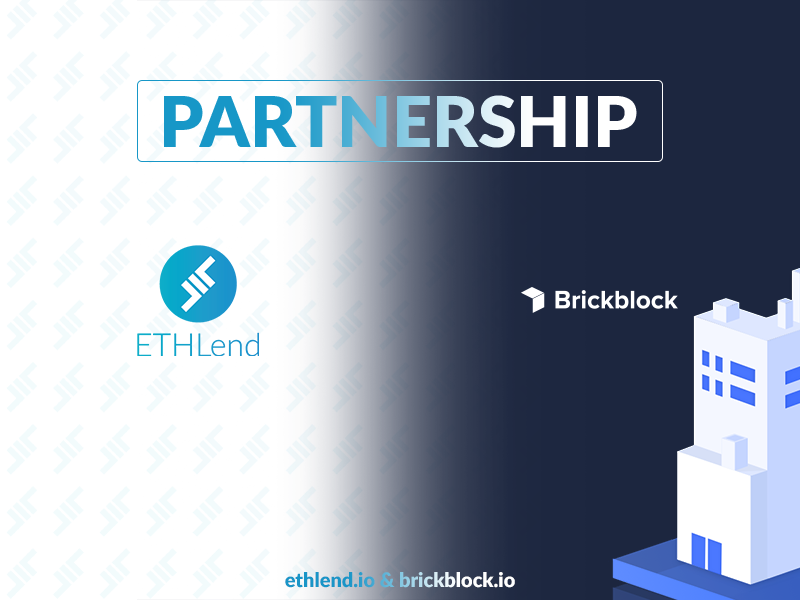 The partnership offers new kinds of collateral for ETHLends platform users and increases the scope of Brickblocks tokenized assets. Loans are secured by collateral in order to be safe, though crypto assets show a significant volatility that requires additional measures when used as collateral. Tokenizing real-world assets such as real estate achieves three disruptive objectives:
A strong collateral that can be expected to keep its value for a short-medium time period.

An opportunity for people to collateralise their property with Brickblock, and then using it to secure their loan.

New investment opportunities for downside market by enabling short selling for tokenized real assets.
Both parties look forward to a valuable partnership that creates incredible new benefits for their customers.
ETHLend Presents at Blockchain Summit at London
ETHLend Roadshow continues this week to London where we are attending the Blockchain Summit!
Come and visit our exhibition at stand B26. We are happy to meet and talk to you in person.
Find here our profile: http://blockchainsummitlondon.com/ethlend