ETHLend Weekly Updates & Upcoming ICO
ETHLend has been busy the past couple of weeks with the roadshow and doing preparations for the Token Sale 25th of this month.
Time flies by and we only have three weeks to go. Even though this is a short time we are comfortable with what we have accomplished. Team is also confident in what we are doing and more so how we are doing it. We've had lots of great feedback during the Roadshow and it has been wonderful to meet few of our investors f2f.
Looking forward to seeing a lot more of you guys in person!
This weeks updates:
Nav Dinash, our newest addition to the team and our Growth Hacker, gave a short interview.
If you want to know why Nav was excited about joining ETHLend, check this out:
https://about.ethlend.io/2017/10/23/interview-with-nav-dhinsa-growth-hacker-at-ethlend/

ETHLend founder Stani and Head of Token Sale Martin visited Reaktor a couple of weeks ago and now the speech is online.
If you want to learn more about dApps, click the link:
https://about.ethlend.io/2017/10/27/reaktor-talks-on-dapps-stani-kulechov-and-martin-wichmann/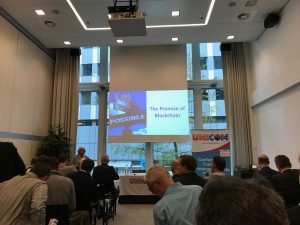 ETHLend also attended Cryptofinance in Oslo and Blockchain Summit Amsterdam couple of weeks ago. Here's a summary of these two events.
Cryptofinance: https://about.ethlend.io/2017/11/01/ethlend-bitgate-cryptofinance-2017/
Blockchain Summit: https://about.ethlend.io/2017/11/04/blockchain-summit-amsterdam/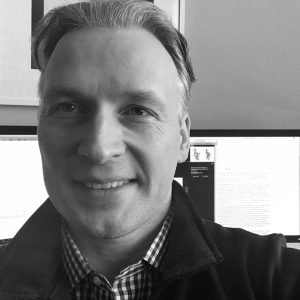 Our Senior Advisor Mr. Wulf Kaal made an interview with us. With his background at Goldman Sachs he has valuable insight to how the "real world" works.
Check out his interview here: https://about.ethlend.io/2017/11/02/who-is-wulf-kaal/
What are the benefits of ETHLend vs traditional lending. Read more about this here:
https://about.ethlend.io/2017/11/04/advantage-ethlend-traditional-forms-lending/
Until next week, stay tuned, stay humble and be grateful. Thank you for your support ETHLenders!
As usual, all insights and exclusive content on Telegram.
To keep track of news and updates, make sure to follow us on our social channels:
Subscribe to ETHLend Token Sale: https://about.ethlend.io/token-sale/
Telegram: https://t.me/ETHLend
White Paper: https://github.com/ETHLend/Documentation/blob/master/ETHLendWhitePaper.md
Follow us & participate …
Discord (Latest news and voice chats): https://discord.gg/nKjsStv
DAPP Thread: https://bitcointalk.org/index.php?topic=2013399
Telegram General: https://t.me/ETHLend
Telegram Sprechen Sie Deutsch https://t.me/ETHLend_DE
Telegram ¿Hablas español https://t.me/ETHLend_ES
Telegram Parli italiano https://t.me/ETHLend_ITA
Telegram Говорите по-русски https://t.me/ETHLend_RU
Reddit: https://www.reddit.com/r/ETHLend/
Facebook: https://www.facebook.com/ETHLend/
YouTube: https://www.youtube.com/channel/UCZUFYgrvO7xpxzMjijgqWyQ
Twitter: https://twitter.com/ethlend1
Medium https://medium.com/@ethlend1
DTube: http://dtube.video/#!/c/ethlend
Steemit: https://steemit.com/@ethlend
BTCTalk ICO Thread: http://bitcointalk.org/index.php?topic=2090735.0;all
WeChat: @ethlend
KakaoTalk: http://open.kakao.com/o/gBzFr5y
Vkontakte: http://vk.com/ethlend