ETHLend Partners with Eidoo Wallet for Token Sale and Provides an Airdrop for All Eidoo Wallet Users
ETHLend and Eidoo are announcing a strategic partnership. The partnership will consist of the use of Eidoo's recently announced ICO Engine, which ETHLend will use to launch the LEND token sale.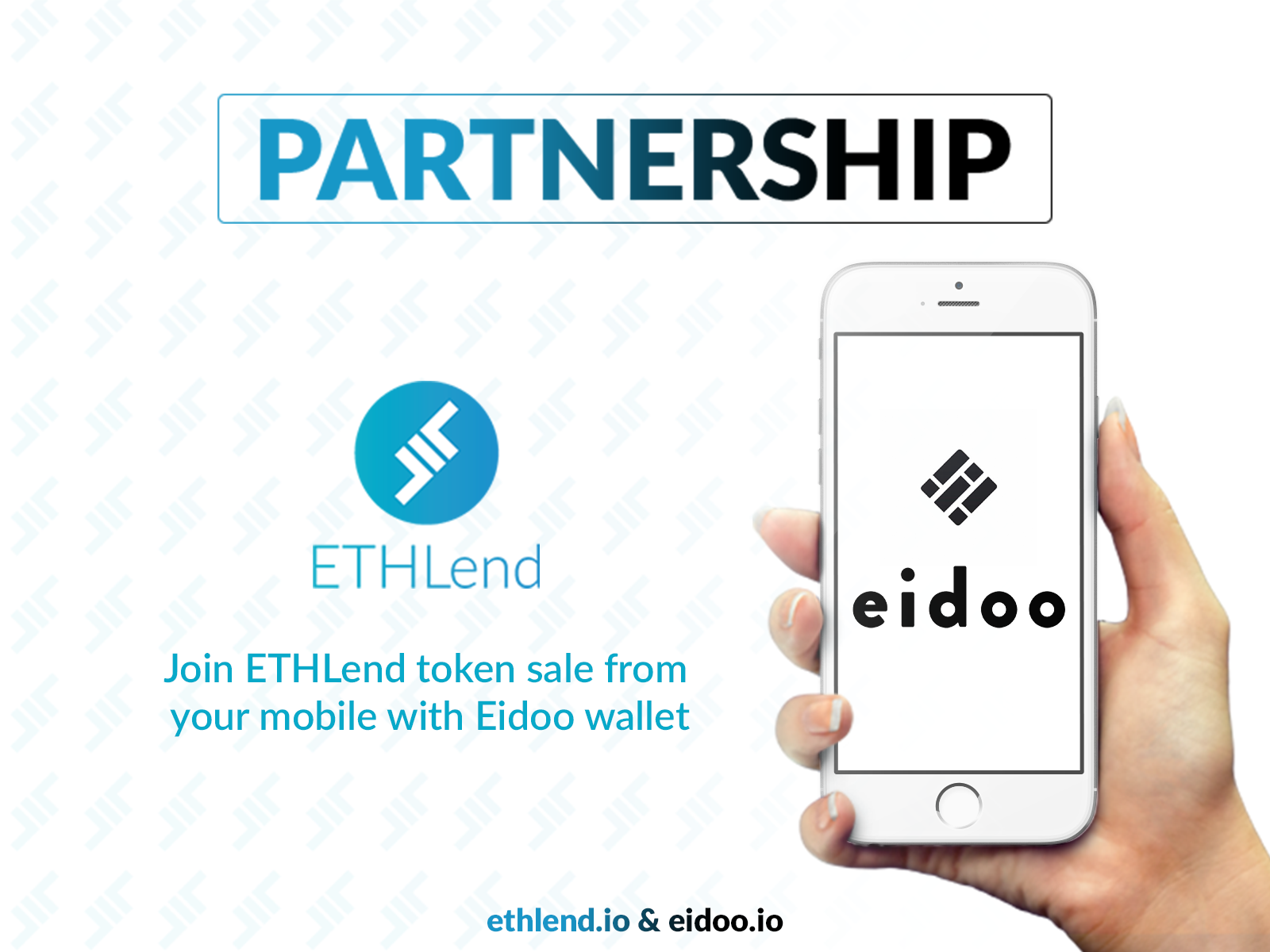 Moreover, ETHLend and Eidoo are looking for long term plans with enabling ETHLend decentralized lending application to become amongst the first DApps in Eidoo's upcoming DApp store.
The strategic partnership has enormous benefits for both ETHLend and Eidoo. ETHLend will use Eidoo wallet exclusively to perform the token sale on 25. November 2017 to provide more security for the token sale participants and enabling easy user experience to participate to the LEND token sale without the need for technical knowledge. After whitelisting to the LEND token sale, the participants simply download the easy to use Eidoo wallet, insert the token sale code provided by ETHLend and the participants are ready to participate on from 12 PM GMT on 25 November 2017.
Additionally, ETHLend will provide an airdrop 15 000 000 LEND for all Eidoo wallet users on January including those who have participated to the LEND token sale, which will be distributed accordingly between the Eidoo wallet users.
For Eidoo, ETHLend will be the first token sale to use the Eidoo ICO Engine after Eidoo itself performed a successful ICO with the platform. ETHLend suits well for the Eidoo ICO Engine since substantial amount of the LEND token sale participants are first time wallet users and Eidoo is providing easy user experience and additional security by avoiding phishing attempts, when no token sale address is exposed to the end user.
We are looking forward to a valuable partnership that creates incredible new benefits for ETHLend token sale participants and Eidoo wallet users or now and further with time.
Learn more:
ETHLend: https://ethlend.io/
Eidoo: https://eidoo.io/
Join our community on Telegram:
ETHLend: http://www.t.me/ethlend
Eidoo: https://t.me/joinchat/AAAAAERSsZk99wFzx2v_Kw