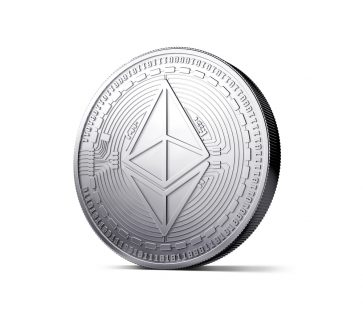 Initially labelled Bitcoin 2.0 the world is now seeing the full power of Ethereum and "smart contracts".
Name: Ethereum
Type: Platform
Symbol: ETH
Markets: All
Founded: 7/30/2015
Founder: Vitalik Buterin
Foundation: Ethereum Foundation
Location: Zug, Switzerland
Key People: Vitalik Buterin, Mihai Alisie, Anthony Di Iorio, and Charles Hoskinson
Market Cap: $28b
Price: $298.57
Mining: POW (Future POS)
Still My Fave 👍👍👍👍👍
Keep in mind my true money maker is way down the list (coming not to soon) but I invested early in Ethereum and it has and is still paying off. Don't believe the hype about this Ethereum killer or that one. It may or may not be downgraded as somebody builds a better mousetrap or it may just be the mousetrap to end all mousetrap innovation. Time will tell but for now it is THE mousetrap and if you are hodling then it doesn't get better in my opinion than ETH.
What is Ethereum?
One of the early transactions describes it best when two developers, that were also neighbors, built a smart contract (small computer program) on the network to trade electricity. Basically when one guys power dropped below a certain threshold his neighbor would supply the power automatically in exchange for the market price being deposited in his account. This does not have to be in crypto. The network is a platform for developing smart contracts which is for me a key to any cryptocurrency. Real world application not just a monetary vessel.
Where is it Used?
The biggest use is in the current initial coin offering (ICO) or token sale craze. Create a smart contract that says give me your ETH for 100 of my tokens and you're in business.
When was it Created?
In 2013 a teenage Vitalik Buterin proposed it. It launched about 2 years ago in 2015. About a year ago an organization on the network called the DAO was exploited (not hacked, I hate it when people say hacked). That was about a year ago in 2016.
Hacking is done by force. This thief exploited a flaw in the code and in fact, released a letter stating that he was entitled to the funds based on the smart contract
A hardfork was released and the current ETH was born and Ethereum Classic (ETC) continues with the missing funds. More on that when I get to ETC but the unknown thief started moving his $55m in ETC late last year.
Why should I buy it?
If bitcoin is gold then etherium is platinum. It is more than a cryptocurrency and is revolutionary technology (smart contracts) on top of revolutionary technology (blockchain). If you need more reasons then look at the Ethereum Enterprise Alliance to see the Fortune 500 companies that are all in on Ethereum as the standard for blockchain technology.
How do I get it?
Buy it on an exchange like coinbase with USD or BTC but store it on My Ether Wallet (MEW).
Mine it which you can actually do with a GPU (powerful graphics card) or Minergate although it is more profitable to mine altcoins like Monero and sell them for Ether on an exchange like Bittrex
ANSWER: Buy it and hodl (hold in cryptocurrency lingo) or mine it or an alt coin like Monero and convert it to ETH.
That's all for Ethereum the #2 cryptocurrency in the world and #1 in my portfolio. As always if you like this then...
Upvote. Comment. Resteem.