AKASHA started a year and half ago with a lot of expectations. I've been testing the first alpha versions and published my thoughts about it. I even had the chance to take an exclusive interview to Mihai Alisie, the founder of AKASHA, have a look at it here.
After the first alpha versions not much happened in the AKASHA world, so the project went a bit underground. Until this weekend. When an email came seemingly out of nowhere announced the launch of the beta version of AKASHA, code named "Emergence".
For those of you know knowing what I'm talking about, AKASHA is a serverless social media platform, built on top of the Ethereum blockchain.
As you can see, I'm still synchronizing it with the network right now, so I can't tell you much about the current version, but I'll get back to you once this sync is done (and if there's enough stuff worth an update).
---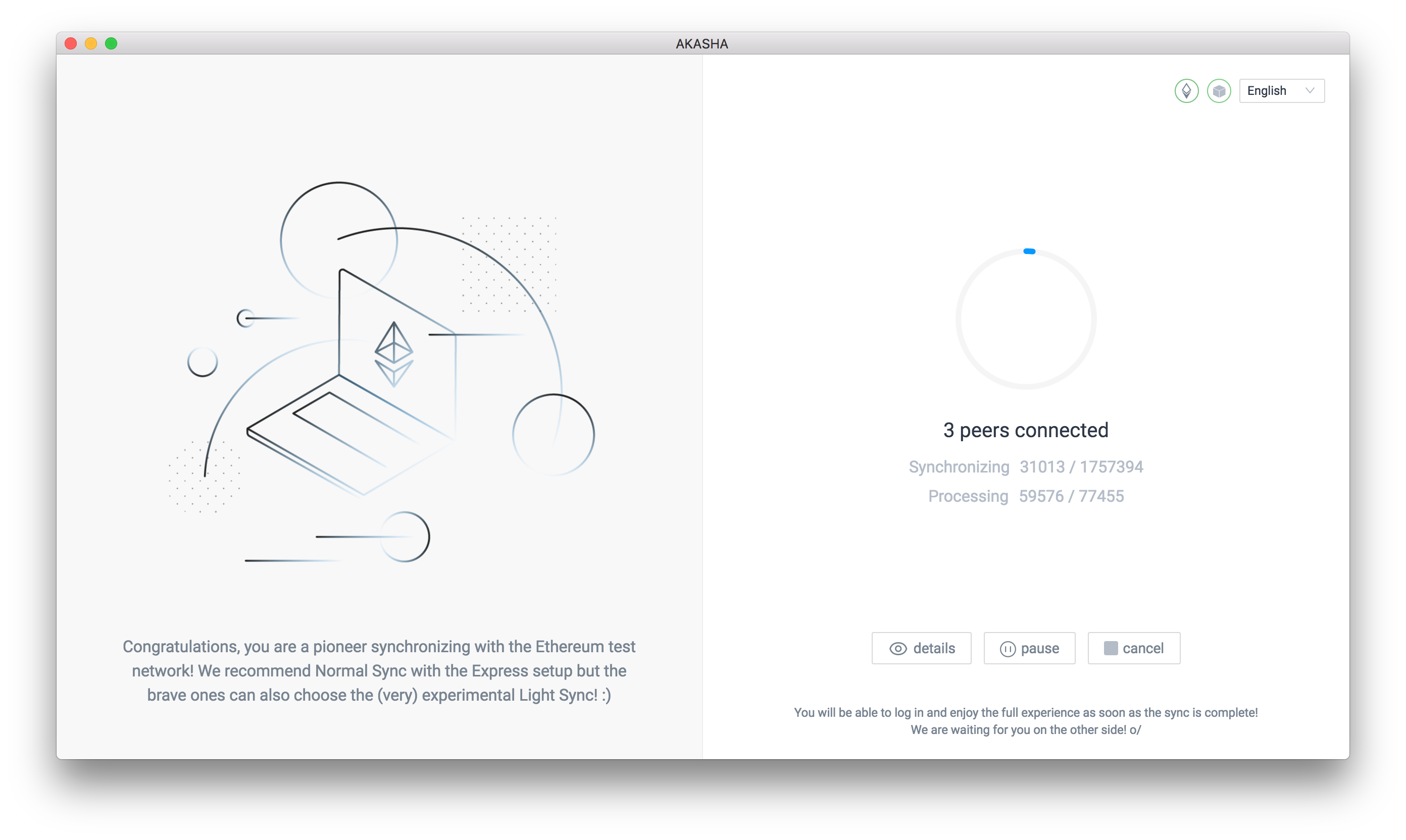 ---
A few important things about AKASHA:
there is NO official ICO at the moment, so please discard any information about that (or, even better, report the sources to the official AKASHA team)
there is NO official token of the AKASHA network yet (like STEEM)
If you get a chance to play with it, I'd love to hear your thoughts.
---
I'm a serial entrepreneur, blogger and ultrarunner. You can find me mainly on my blog at Dragos Roua where I write about productivity, business, relationships and running. Here on Steemit you may stay updated by following me @dragosroua.


---
Wanna know when you're getting paid?
I know the feeling. That's why I created steem.supply, an easy to use and accurate tool for calculating your Steemit rewards
It's free to use, but if you think this is a useful addition, I'd appreciate your witness vote.
Thank you!
Psst: new to Steemit? Start Here