I invested in ETH when the price was 0.052 BTC about 2 months ago ($52 back then). I was actually wrong in my entry cause I thought the price was touching support on that green uptrend line I drew & I thought it would keep going up. That day the price started to drop and I was very tempted to sell, I actually have an older post here on steemit where I asked what would you do in my situation, sell or hold? Lucky I held on to it. since then I don't trade Ethereum, I invest in Ethereum.
Of course I could be wrong again but I think the top of this channel will now serve as a support. The current price might consolidate for the next few days or until more news about ethereum come public.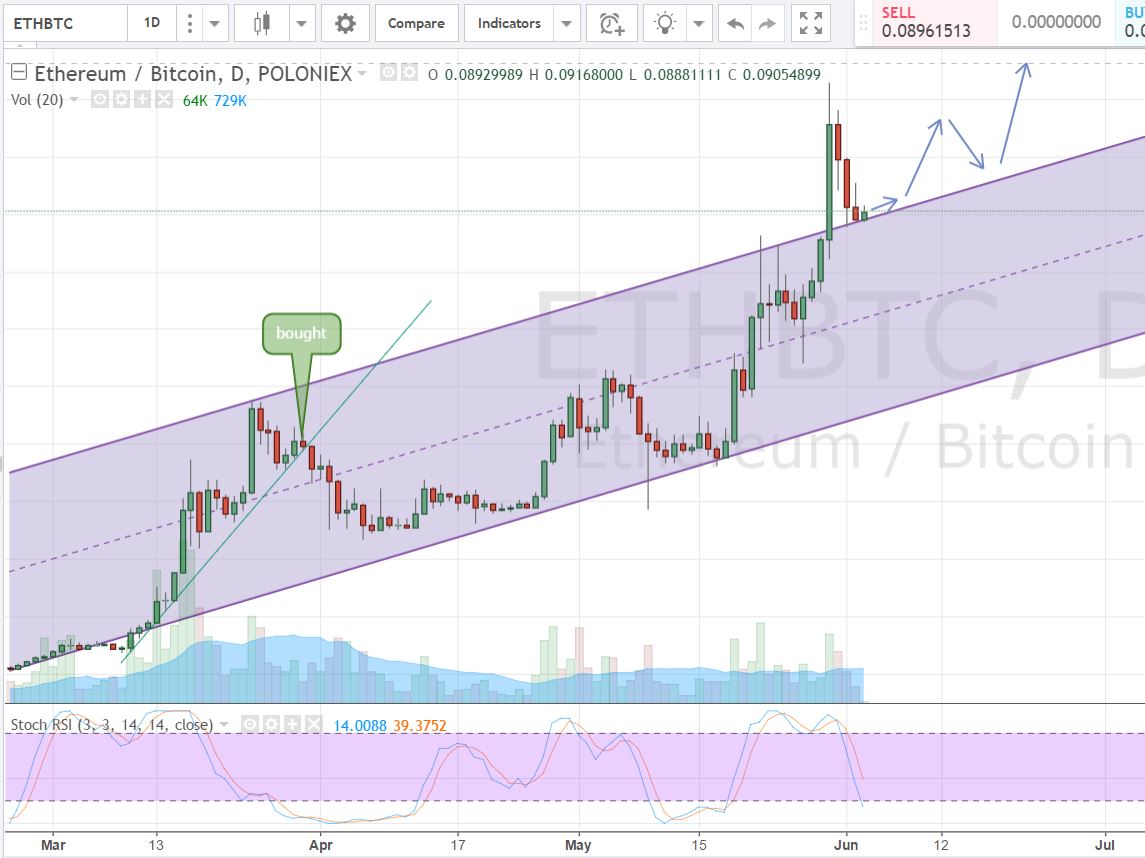 It seems like every week another big company invests in Ethereum. First was Microsoft, then Ethereum was implemented on the deepweb, then JP Morgan, then exchanges trading Eth for FIAT... The list goes on... And now last week Toyota using Ethereum blockchain to build the app that will take over UBER. And every time news come out the price skyrockets.
Do I think Ethereum is in a bubble? I think so, but not ready to pop.
The price has not doubled, not tripled but grew by ten times in the past 4 months alone. Pheew! At the same time, though, I think this bubble has still a lot of room to grow. Unlike bitcoin, Ethereum is much newer and it hasn't been on the main stream media yet like bitcoin was back in 2013. I think news & rumors for Ethereum will continue to come out and this will continue to drive the price up. I will speculate that ETH bubble can go as high as $1k ETH or more before we actually see Ethereum being talked about on TV or by the general public. When this happens, I would expect the bubble to burst.
I would love to read your thoughts on this :)