FundersToken or FsTK is a business augmentation tool that allows businesses to define and issue their token without any coding required.
The entire FsTK system is designed to fit in majority of our business behaviours with crypto technology and smart contract. We reckon that any disruptive technology requires a constructive business model to land at our world. Therefore, we extract the value of blockchain components and then match with the business principles.
During the research, we found,
(a) ICO is a straightforward process to create ownership, highly regarding to the adoption of financing.
(b) Tokenisation is a methodology to create value.
(c) Current ICO market makes token allow merely one coherent ownership,
which cannot support the business dynamics in diversification perspectives.
Therefore, few further thoughts had come up,
• ICO should be done by a humanised process like simple setup – maybe a software.
• A financing process must own the highest standard of cyber security and compliance.
• We will have some regulations, so we must have standard. To head to the standards, we need the framework.
• The highest value we want to know and create is in customer perception.
• A new type of smart contract must be created for diverse ownerships and business applications, which connects to the original type of crypto asset.
As a result, our CRM software is designed. It is a smart contract which deploys our de ned smart contract onto blockchain environment.
The operating model between FsTK system, Smart Token and Smart Voucher allows business to run new loyalty scheme, and allow all customers to hold business-issued asset.
With the irreversible and transparent mechanism beneath Blockchain Technology, the crypto assets empower clients' ownership and tradability of their loyalty to the business.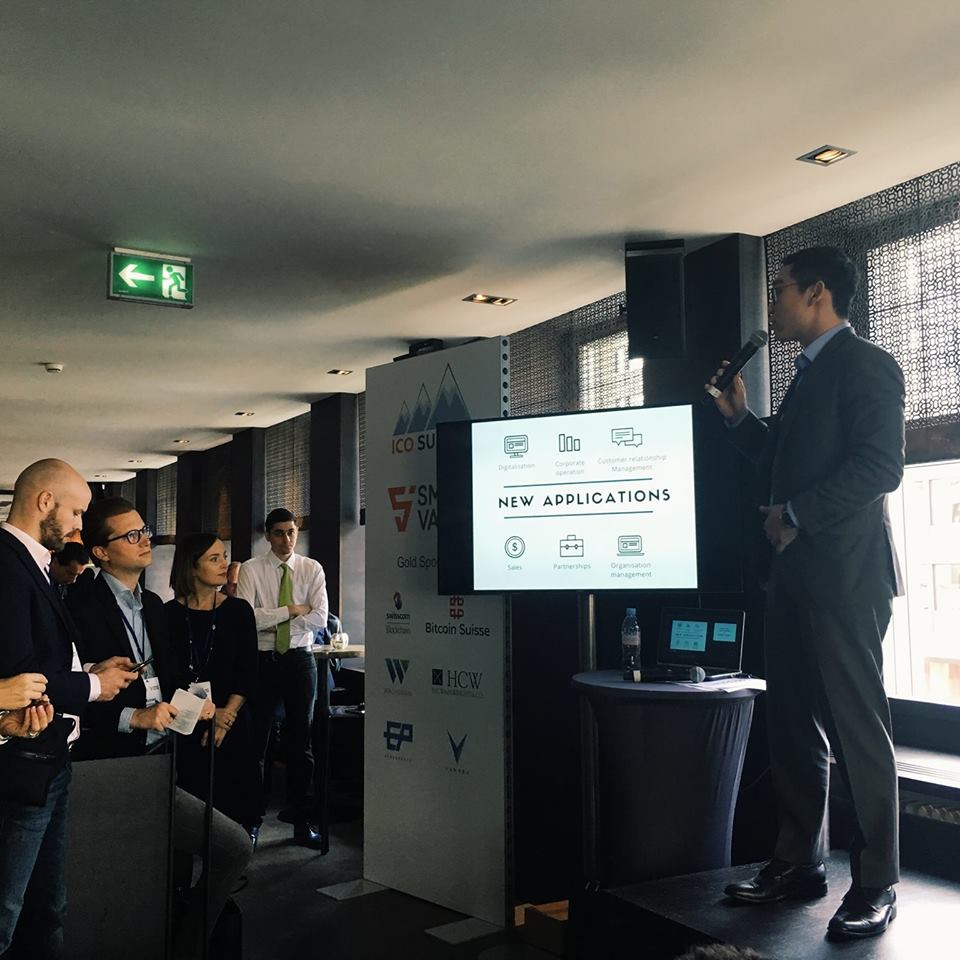 We aim to be the ultimate customer relationship management system, which keeps all customer behaviour from browsing to purchase are all within this ecosystem.