Ethereum Price Prediction 2018
Ethereum has shown a drastic decline, because of several reasons, of which the ICO sell-off factor showed bad asset/liability management principles, resulting in them getting caught off guard with the fall in the price. In 2nd week of September, 2018 ICOs sold 160,000 ETH, which is three times more of what they did in August, which led to around 20% bump in ETH price. Earlier this week, ETH was trading at $170, which is 88% down from its all-time high.
After this major decline the ETH price has seen a strong reversal and it went back to $223 in the next day, September 14, 2018. This has again created hope in investors mind. Moreover, Changpeng Zhao, CEO of Binance has said that crypto has potential to see 1000x in future. If we talk about ETH price particularly, ConsenSys Capital co-founder Andrew Keys stated that this year Ethereum price would touch $2,000. This statement of Keys has started creating more speculations regarding Ethereum price prediction in 2018.
According to CoinSwitch Exchange - the price of Ethereum would reach to $1221 by year-end despite the fall in August 2018.
You can Read More about the Ethereum Price Preditction 2018
Ethereum price prediction in 2018, 2019, 2020, 2023 -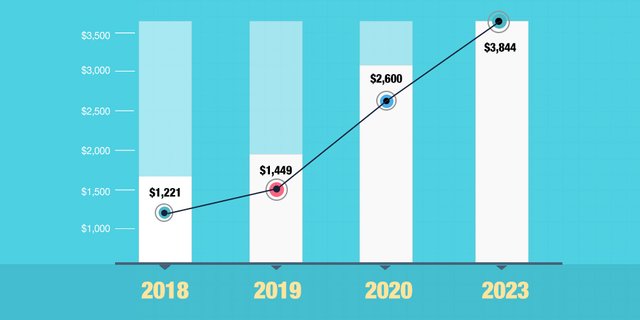 *This price prediction is based on the data collected from various sources. This should not be considered as an investing parameter and user should do their own research before investing.