ETHEREUM WALLET and MIST 0.9.0 Release. - SWARM - ENS ADDRESSES - TOKEN SUPPORT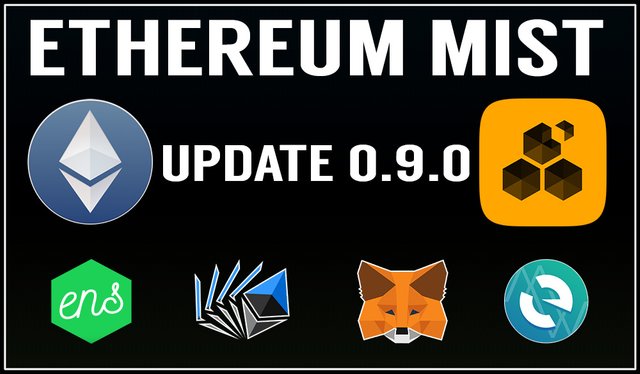 I have always been a huge fan of MIST from the first time I installed it.
What makes MIST special?
Decentralized Browser
Easy ETH account creation
Easy MyEtherwallet and MetaMask account import
Ease of use with EtherDelta Decentralized Exchange
Ease of use with ENS Domain service.
(NEW) Type and use ENS Domains
(NEW) Ability to display all token balances
It is a clean UI very easy to use and very secure.
I have many ETH wallets for different reasons but MIST is the one I use most because it can house everything ETH under the same roof.
In the video below I only show an overview of what I use in MIST and only briefly show the new updates. I will release more in depth videos about how to install and use all the features.
---
If you are a fan of anything related to Ethereum I highly recommend MIST. As a new user to the digital asset space, i have found it very intimidating to use the ETH network and it definitely requires patience and a steep learning curve if you are not long in the crypto sphere. MIST helps ease the pain a little.
Ethereum and everything related can be very overwhelming for beginners to cryptocurrency. They definitely didn't think of ease of use for the masses when they spawned the network. I hope they can make things easier for new users in the future, but I have a feeling EOS will be the platform that gives us what we really need for ease of use mass adoption in the future.
Download Ethereum wallet and MIST browser here
---