Decentraland - The First Decentralized Virtual World - Why I will Participate in the ICO
I have been involved with virtual worlds since 2007, in fact that's what has been my full-time self-employed job for the last decade.
I develop Avatars and animations for Virtual World called IMVU, my developer name there is VisNova. In fact I may devote a post one day on my journey with IMVU it has been an interesting one, to say the least.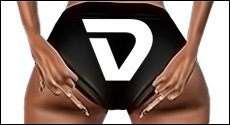 Anyway point being I know how Virtual worlds work and I understand the incredible financial opportunities they present for all types of creative people.
As we move into the world of Decentralization and the various blockchain techs, it is only a matter of time before Virtual worlds start to pop their heads out from behind the curtain and re animate our daily lives.
VR is already making moves over in Centralized land but what about where it matters right here in Decentraland?
---
Decentraland [MANA]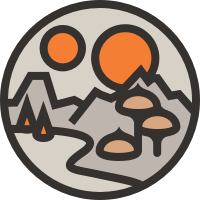 What is Decentraland?
Firstly - I am from New Zealand and the word "Mana" is used in the Maori language and has a translation of "Authority over the Land". In Polynesian culture it has a slightly different meaning of: A spiritual force in the universe, if you have MANA, then you have influence and Authority, but MANA is not limited to people or objects or anything really, but if you possess it your very cool and respected ..yup you are wicked!.
Mana is a great ticker for this type of project and they have my vote for this alone.
---
So Think of a virtual world where you can create your own surroundings and own them. Selling your creations will give another form of income for users all over the world.
Interact in Decentraland using VR technology


Although the actual graphics in Decentraland (currently) are not quite as rich as the image above, you have to take into consideration it is beta. I have personally witnessed the evolution of a virtual world and even though the actual platform can have limitations, much of the evolution is in the hands of the users that create the content.
An example of evolution is comparing my creation from 2016 on on the right and the first avatar from 2004 on the left.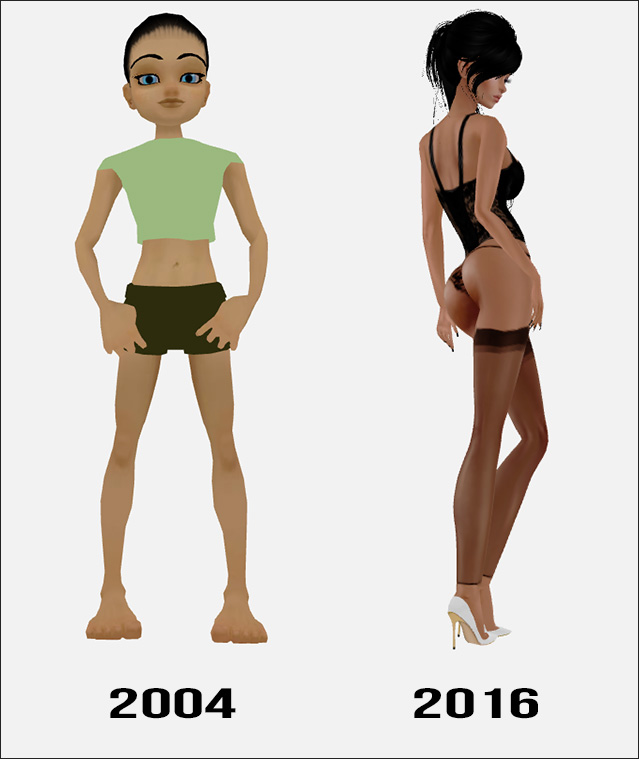 So what I am saying is don't be put off by a beta version, because as new creators come on board the competition becomes fierce and new levels of quality are achieved.
What will be possible in Decentraland?
To be honest there really is no limitations to what can be created for fun and for monetization
Decentraland will be completely owned by all its users.
Games
Marketplaces
Business
Gambling
Advertising
Social
I could keep listing more use cases, but I am sure you get the point.
Let's take Marketplaces for example. - Think of all those awesome things you shop on Amazon for, but being able to actually test or try it on or shop with a friend and get their advice.
If you are a creator you can charge Shop owners to create their shops/malls and all objects needed for their business.
Gambling - Start a Gambling business and create a real life experience with walking into a backroom where users are playing poker. Micro transactions to make it a real world gambling experience.
Hell, why not make it a full blown Casino where users can Gamble their MANA and become MANA millionaires!
Stream live Events and have a Bar where you can hang with all your buddies from around the world and place bets on a UFC fight! Or have a game of pool.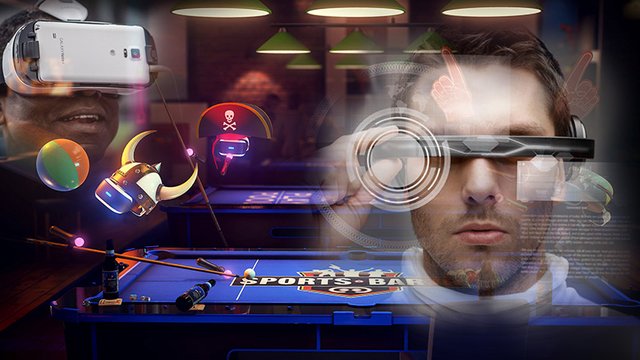 Interactive Tutorials Imagine having a "How to tie knots class" lol. Create a piece of rope and teach others how to tie fishing knots,lol <--------Yeah I know thinking crazy but the funny thing is it is all possible.
Strip Clubs
Hey, don't think people don't pay to see a virtual avatar take its clothes off lol, because they do and it's huge business. Imagine a strip club where you could pay 0.01 BTC or any alt coin and get a private lap dance or maybe....well you see the picture. Remember you have a VR so things could get naughty lol.
BTW The thumb I made for this post only came about when I started writing about the "Strip Club" part in this post, it has nothing to do with the actual theme of Decentraland, lol I just felt like making it.
---
There are thousands if not millions of users that prefer to shop from home and many get their entertainment from some type of social platform online. If it can be more fun and more productive than whats currently available then I think it is a winner.
Anyway wanted to share that with you, I have decided to go in on the ICO happening today so if you want to check it out here is the link
Now remember to be good little boys and girls and do your homework before you go out and play :)
---