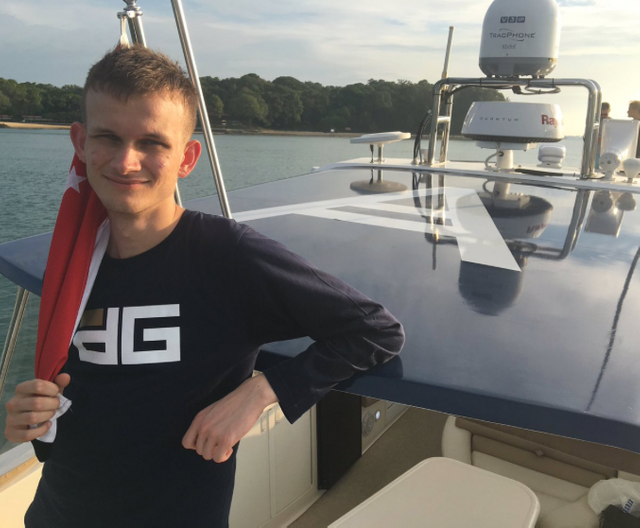 How does the co-founder of Ethereum Vitalik Buterin trade his Ether?
Below is a chart that I found on Slacknation http://slacknation.github.io/medium/6/6.html that shows his trades.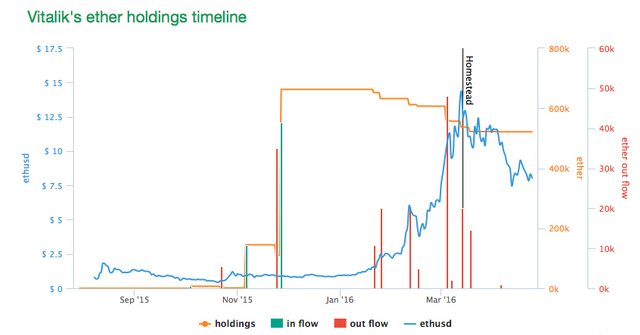 Explaining the Chart
On the chart above we have the ETH price in USD on the Y1 axis, on the y2 axis we have Vitalic's holdings in orange (K), and the Y3 axis we have Ether out flow in thousands (K)in red. On the x axis we have time. The green and red bars are the actual Ether inflows and outflows measured by Y2 & Y3.
In the Beginning Vitalik had no idea how ETH was going to play out!
Mid September Vitalik did his first transaction, looked like about 1000 or less bought at a nice low price around 40-50 cents.
Little bit of FOMO at ATL
That was fun. Vitalik bought a little bit with his own money, and it went down slowly, and was gone before November. The chart shows that in the end of September 2015 Vitalik did his first sale, a 5 K transaction at ATL.(All Time Lows) Looking at the chart it looks like he sold on that first dip back down around 40 cents!
FOMO Fear Can Get the Best of Us!
Right after his FOMO sale at ATL, there was a gradual price increase, and it looks like Vitalik bought 10 K on the pullback at around $1!. Way to go V!
Ouch Panic Sell Mode Sets In!
Well the fear started up again. The second time he buys, ETH does not go anywhere but gradual down. According to the chart he Panic Sold 45 K at a price a little lower that his previous buy for another loss!
Vitalik Had A Realization?
Vitalik must have had second thoughts because this time, not much longer after his panic sale, it looks like he bought back his 50K at basically the same price!
ETH went up, time to cash in a little just in case!
Vitalik finally hit some green! This was the 2nd major spike on the chart, Vitalik cashed out 10K, and another 20K around 1.80 USD!
Giant Spike Time!
Seems like every time Vitalik sells a little there is a big spike! I think this is the exchanges defending their new purchases from him, but who knows! This first spike rose the ETH price up over $5 USD! At this point Vitalik sold 20 K more!
Reality Hits and Dips!
ETH's first big drop hit, and now ETH is back under $5 USD! Vitalik is wishing up and he only sold 5K this time around the end of January-February 2016.
Wahoo Mega Spike Hits!
A giant spike hits, ETH's price has just rocketed up to $12.50 by the end of March 16. Vitalik used this spike to take some more profits, and sold 48K ETH!
Homestead Hits
After Homestead we saw a little selling so Vitalik did too, he sold only 20K ETH. The market hit a little more turbulence, and Vitalik sold 20K more.
There was one more sale left in him after homestead. As we drifter down lower, all the way down to the 50% mark, he did his last sale that we know about from this chart. Vitalik's last sale was right before the 50% high probability buy area.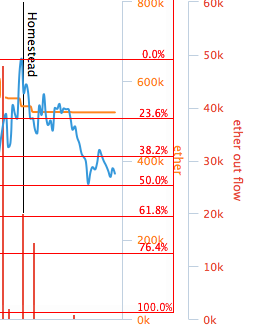 In Conclusion
Even though this is all old news it is always good to examine how the players at the top of the food chain trade so we can get an idea of what works and what does not.