Getting to know the team and advisors of Instant Asset Tokens (IAT)
First and foremost, Happy New Year to all of you! For my first post of 2020, I'll be starting off with a project that really makes me so interested. 
I had to admit that both real estate, cryptocurrency and blockchain industry are booming. 
For several years, real estate has been unstoppable. The market isn't going to saturate anytime soon. The momentum continues for this kind of industry. One of the best investments up to date is on a real estate property. People are looking for properties to own or making it their own business by means of renting. It signals for various real estate companies to find more real estate agents and brokers to deal with them. 
However, there's one thing that is lacking within the traditional real estate system. Transparency.
This is where cryptocurrency and blockchain comes into play. Because they provide transparency in terms of transactions and its ecosystem, this is something that the real estate industry needs. One of the projects that would finally solve the traditional issues of the real estate industry by integrating blockchain technology is no other than Instant Assets Token (IAT). 
You can watch the video on how IAT really works:
When it comes to Instant Assets Token, they're a revolutionized online platform for real estate brokers/agents, owners and clients built with the decentralized and disruptive blockchain technology. But I ain't gonna talk more about it's features though. I want to introduce the ones who are behind this amazing project. 
Let's start first with the core team, shall we?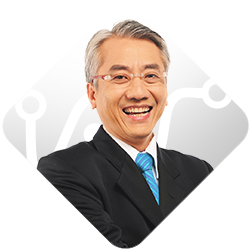 Raymond Lim - Chief Executive Officer
For me, this is one of the highly respected individuals in the Philippines. When it comes to Raymond Lim's profession, he is a well-respected motivational speaker, high impact trainer and business coach. He is currently the founder and CEO of Realty Beacon Philippines, Inc. (RBE) where they provide Filipinos and international investors some property investment opportunities.
He has over 20 years of experience in sales, marketing and business consulting. On top of his impressive record, he trained several individuals like CEOs, business owners, salespeople, entrepreneurs and professionals in various countries. 
As the CEO and founder of Instant Assets Token (IAT), his goal is for them to become game changers in the real estate industry. Through his incredible experience in the real estate industry and adopting the disruptive blockchain technology and cryptocurrency, there is no doubt he will make this project successful and massively adopted in many years to come.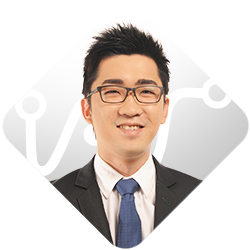 Brian Chiew - Director
This guy's also working with Raymond Lim in Realty Beacon Philippines Inc. as a director. When it comes to Brian's specialty, he has over 10 years experience in the real estate industry. Not only that, he has been investing into a lot of properties in various countries. He found his passion in the industry of real estate during the time he was a banker in Standard Chartered. 
For the last five years, Brian is focused in building the real estate market in the Philippines. During the time he builds his Philippine real estate market, he also explored cryptocurrency and blockchain technology, and became passionate with them as well. 
Along with Raymond, he believes that by adopting the blockchain technology and cryptocurrency in the ecosystem, it will revolutionize the real estate industry in several years to come. 
Now that we've get to know the core team, let's meet the project's advisors this time: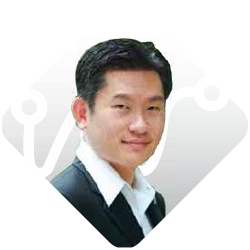 Malcolm Tan - Legal Advisor
This guy right here is one of the best legal advisors in the crypto space. I also remember that he was also the legal advisor of CitiOS, and one of my friend's elite connections. He was highly recommended and endorsed by many to be on board as the legal advisor in various projects.
When it comes to Malcolm Tan, he is currently the founder and chairman of Gravitas International. One of his goals is to achieve successful partnerships with partners and business associates through his legal advice. An established lawyer from Singapore, Malcolm Tan's specialty is in Communications Law, Computer Law, Civil Litigation, Technology Law, Intellectual Property and a whole lot more.
With him on board, he would likely help the project mostly in the legal side. In that way, it is rest assured that the Instant Assets Token can run and operate legally like no other,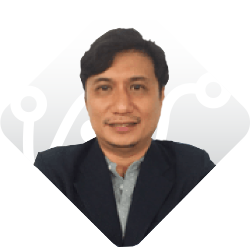 Emerson Santos - Financial Advisor
I truly believe by having a financial advisor like Emerson Santos on board would be very essential. As a financial advisor, Emerson's role is to advise Instant Assets Token about managing their finances or budget for their project. With his expertise, it would really benefit Instant Assets Token in the long run.
About Emerson's background, he is currently the CEO of Sage Solutions Philippines Inc. Speaking of his company, it's currently one of the official strategic partners and is more on the investment advisory. He graduated at the University of Hull with the degree of Masters of Business Administration (MBA).
No doubt that with Emerson on board as the financial advisor, he will guide Instant Assets Token (IAT) in the right direction by giving professional advice on the financial side.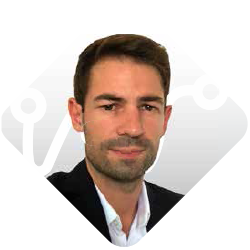 Alexandre Guerreau - Legal Advisor
Just like Malcolm Tan, Alexander is also a legal advisor. It's much better for me to see more than one legal advisor in the advisory team. Based in France, Alexandre is the current founder of Guerreau Consulting and the legal and compliance counsel of AEXON. 
As for his tremendous background, Alexandre has over eight years experience in fintech and IT projects on various countries and advising transactions on the corporate side. On top of that, Alexandre is handling compliance relating to regulations on payment service providers, KYC, CFT and AML. 
I am pretty sure with his legal advice, it will help Instant Assets Token to reach its full potential by complying to various legal requirements or so (especially if they have any plans that requires legal compliance or so).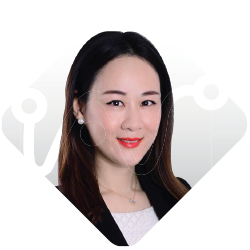 Kelly Ma - Business Development
One of the most essential positions in a company or project is business development. For me, it is very important to have someone who can help develop the business in the long run. This is what Kelly Ma does. She once worked with Malcolm Tan at Gravitas International until March 2019 as a Business Development Manager. 
Right now, Instant Assets Token gave her an opportunity to side by side with Malcolm Tan as one of the advisors for the business development side. Her field is more on blockchain, fintech, ICO, STO, financial services and a lot more. Her strength is more on building stronger business relationships towards clients, customers and so on.
I believe with her advisory position in the business side, Kelly would surely help take Instant Assets Token project in a whole new level of business.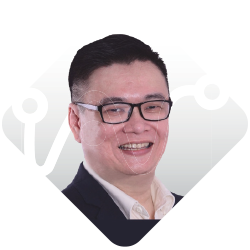 Alan Yeap - IT Advisor
When it comes to the technical and IT side of the project, it's one of the most important as well. Good thing that the Instant Assets Token has put one of the best IT advisors on board, and he is no other than Alan Yeap. 
If you can check his background, he has built more than 1,000 mobile apps in 2013 and a serial entrepreneur by profession. Not only that, he has trained students in Malaysia and Singapore in 2014 about developing mobile apps. 
He is also the CEO and founder of Eyeprotec and Viroboss. With Alan on board as the IT advisor, he will be focusing more in giving advice to the Instant Assets Token on the technological side.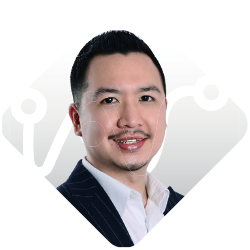 Eugene Lu - Marketing Advisor
Just like Malcolm Tan and Kelly Ma, Eugene is also part of Gravitas International as the Chief Marketing Officer. He's also the marketing advisor of CitiOS, which recently had a successful fundraising campaign for their project. 
It's essential for him to be on board, as marketing is also a very crucial part for the business or project to succeed. When it comes to Eugene Lu's solid background, he's an ex-banker from Standard Chartered and Citibank, and has several years of experience in his arsenal as a serial entrepreneur, online marketing and growth hacking. 
On top of that, Eugene Lu was NicheOnlineTraffic.com's executive director, a global service for web traffic, and was into global blockchain advisory. With his outstanding marketing experience, he will help Instant Assets Token get more customers or clients with his marketing advice.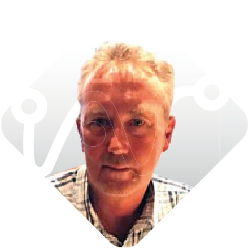 Andrew Long - Finance Advisor
It's good to have more than one financial advisor on board. Like his co-worker Eugene Santos, Andrew Long is on board as the finance advisor. Through the Asean region, Andrew is working with the regional investment banks and an experienced equity research analyst for over 20 years.
Like my dad, he graduated with an accounting degree. Andrew Long is also working with Eugene Santos in Sage Solutions Philippines as the vice president in operations, valuation and research. For most of the time in the Philippines, Andrew's focus is on the country's mining industry as an advisor and in corporate finance.
Together with Eugene, he will also help Instant Assets Token on the financial side in terms of budget decision-making.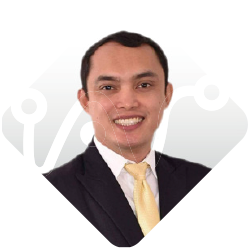 Ulysses Guevarra Gammad - Advisor
Last, but not the least, is no other than Ulysses Guevarra Gammad. Like me, he has a degree in the Bachelor of Science in Commerce. He has an amazing career and experience during his past experiences into sales with Crown Asia and Brittany. Not only that, Ulysses worked in the Century Properties from Senior Sales Consultant up to the time that he's promoted to the vice president in sales. 
In 2011, he became a licensed real estate broker and formed GPS Realty Corporation. With Ulysses on board as one of the advisors, I truly believe that he will help boost the real estate industry in the Philippines through his sales strategies. 
Thank you very much for taking your time in getting to know more the team and advisors of Instant Assets Token. I truly believe that with their combined years of experience in both real estate and blockchain technology, there is a lot of room for them to succeed and be massively adopted like no other. 
For more information about Instant Assets Token, you can take your time in visiting their website by clicking here. On top of that, you can also read their official whitepaper which can be downloaded right here. 
If you honestly think that this video helps you a lot, kindly do not hesitate or think twice in sharing this to your cryptocurrency, blockchain and real estate friends and connections out there. 
And one more thing peeps! If you want to stay updated with my latest blog posts, you can simply follow me on Steemit. On top of that, you can also follow my official social media channels on Youtube, Facebook, Twitter, LinkedIn and Telegram!
To your future success, Instant Assets Token!
Bitcointalk username: cheezcarls
Bitcointalk profile link: https://bitcointalk.org/index.php?action=profile;u=254229