For those of you just venturing into the crypto space getting started can be quite challenging. In today's blog, I will share with you how you can get Proof of Community POC Token.
We will accomplish this in four stages. Set-up metamask. Buy ethereum, buy POC token and show token. When you are done you can start enjoying the steady stream of daily dividends. Let us begin.
•••••
Setting up Metamask

Make sure you are using an up to date version of Google Chrome, simply go to the metamask.io website
Get the Chrome extension.

Step 3 - a window will pop up and you will press the add to chrome button then in
Step 4, add the extension.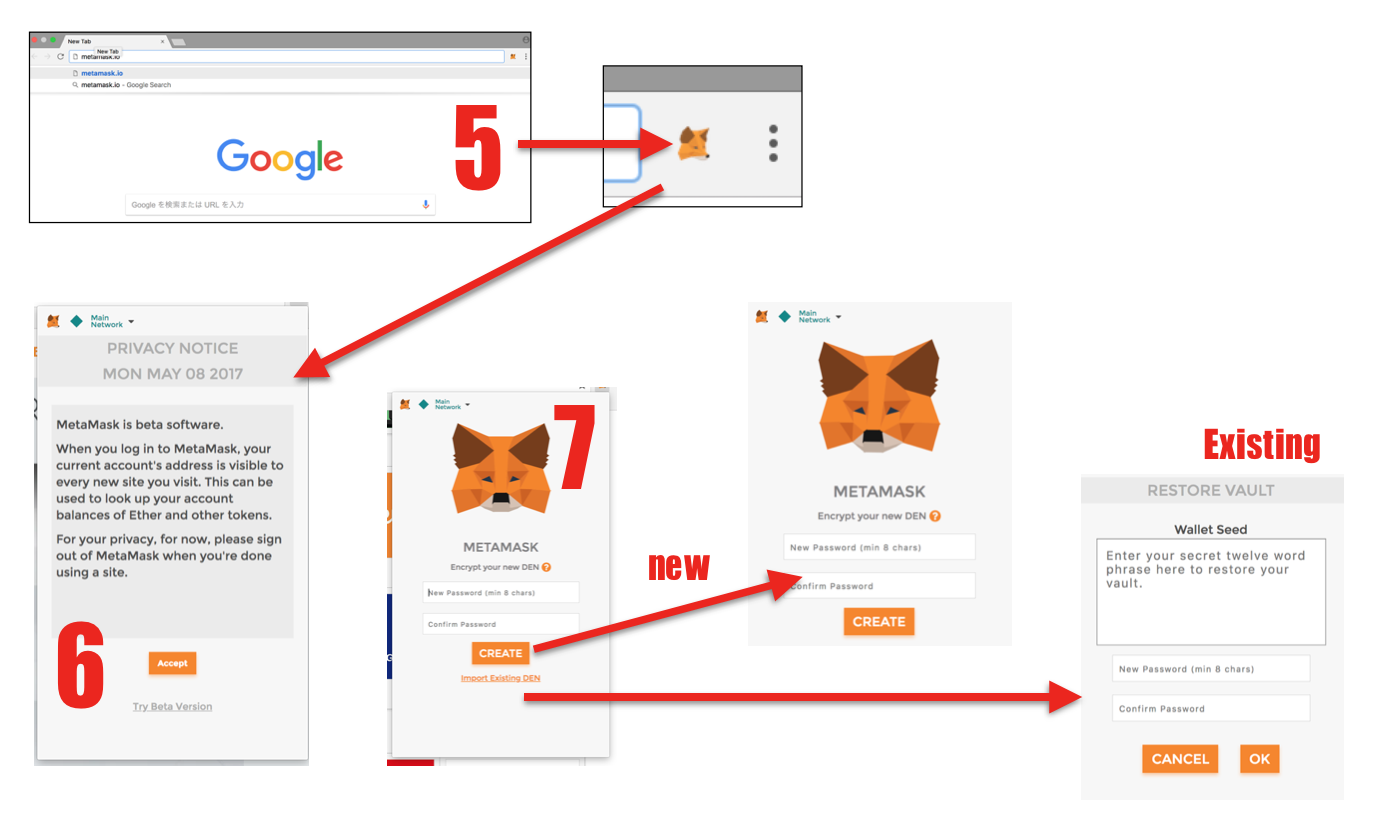 Step 5 - Next to the address bar in the top right corner look for the Fox icon click on that
Step 6 - Read the terms all the way through and click accept.
Step 7 - If you have ethereum already you simply need to create an "Existing account" and connect your wallet. Make sure that you have your 12 words ready to set up your wallet.
If you do not have an ethereum wallet than you will need to set one up. Make sure that you write down the 12 words in order. IF you lose this you can no longer access your wallet. PLEASE WRITE DOWN THE TWELVE WORDS. do not lose it, keep it safe. I cannot stress enough how important this is.
This completes set-up Metamask
•••••••
You can buy ethereum directly from the Proof of Community website. We use Changelly as our exchange affiliate.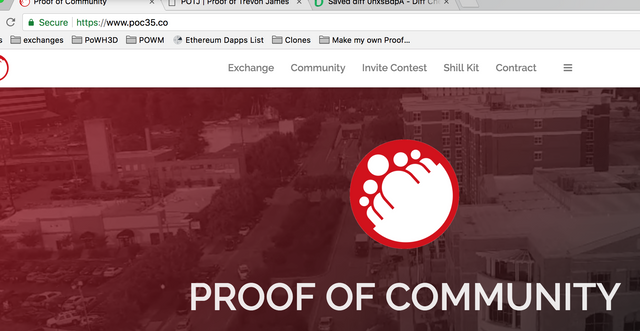 Simply scroll down to the bottom of the page till you see the next image. If you have alt coins already in an exchange elsewhere you can purchase ethereum with a variety of alts.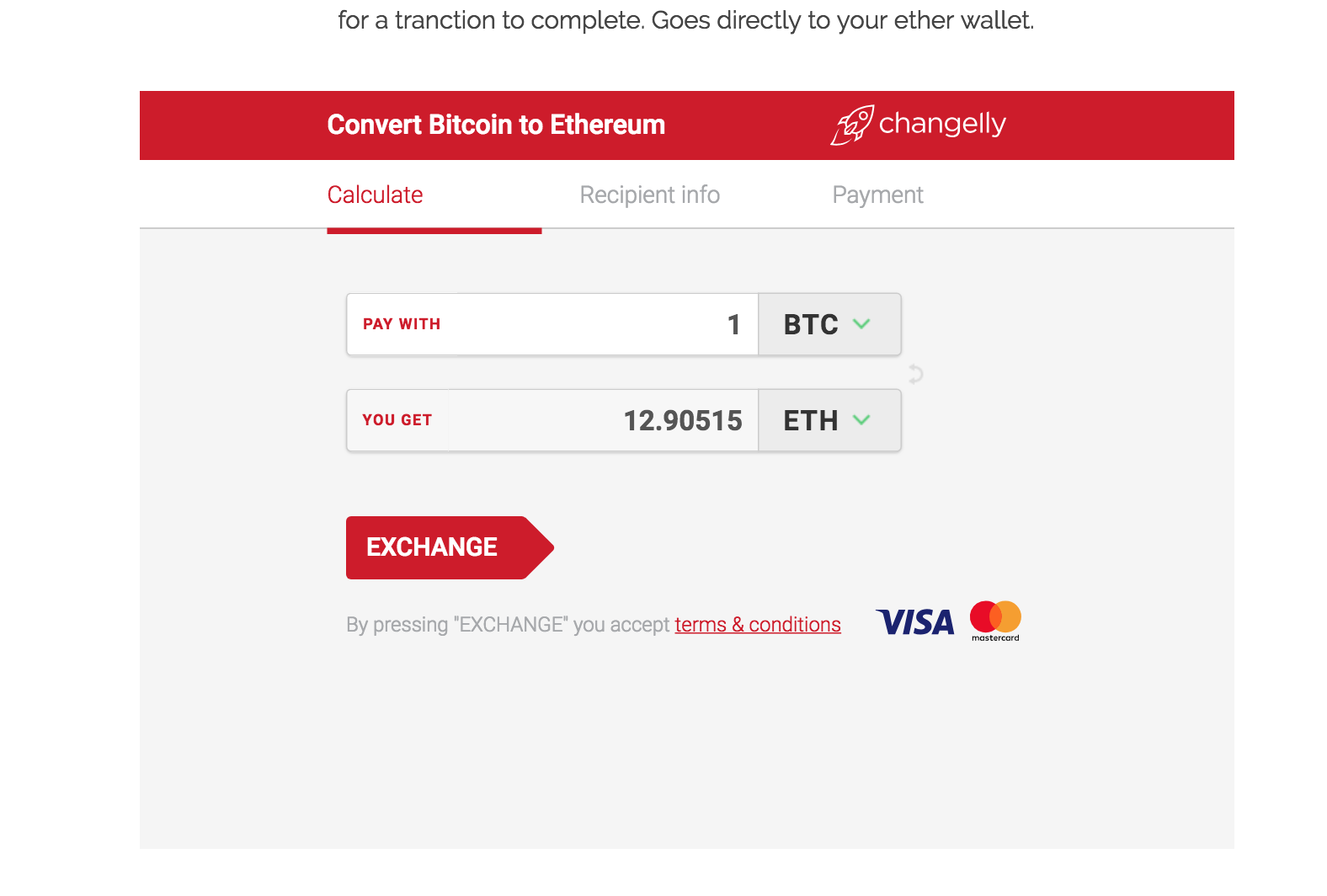 Please make sure to copy your receiving address from Metamask.

Then proceed to the next step. This can go in two directions.
Version 1
If you buy with existing alt coins you will use the current screen simply choose the alt coin and the amount of ether. Than Paste your address in the recipient box. Than enter in your exchange payment info.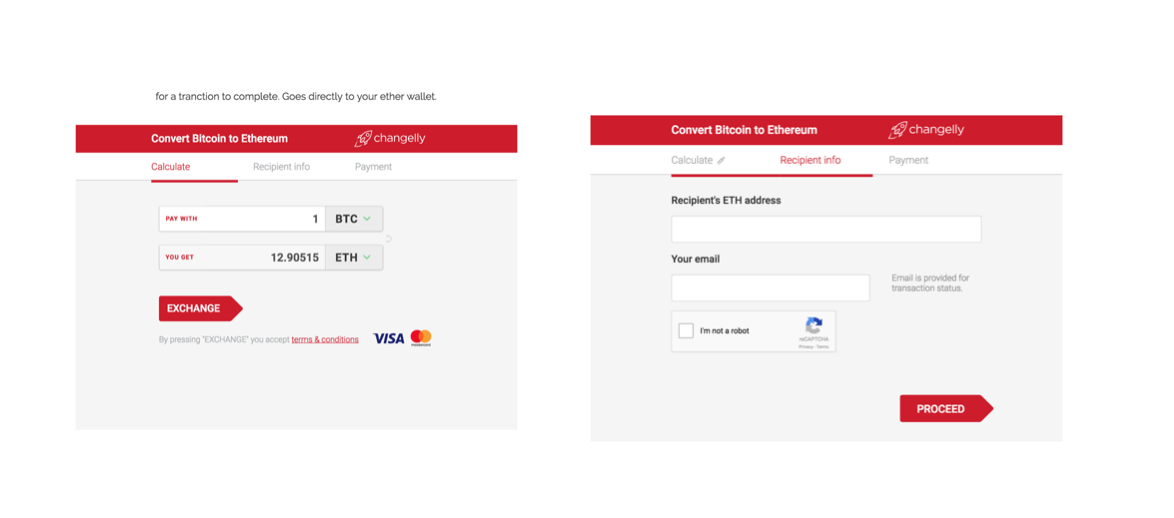 Version 2
If you buy with a credit card. You will go to this screen. You will have to verify your identification. You will need your credit card and you will need to take a photo of your passport and send it in for verification. This is the only way to buy ether with a credit card and it is very strict. However, if everything works out you will have your ether within half an hour.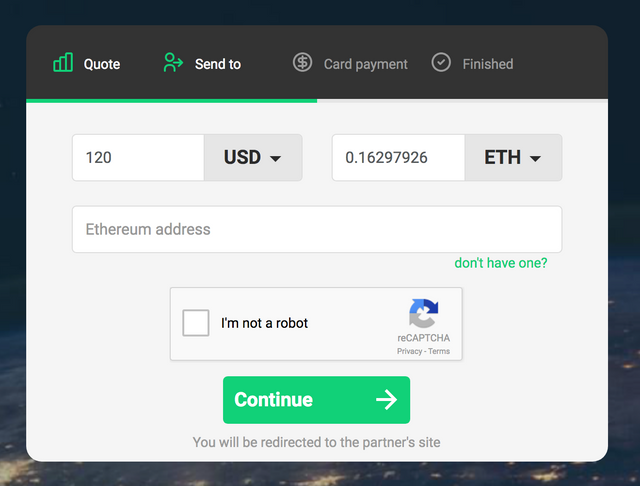 •••••••••
How to Buy POC Token Final Step
Now that you have Metamask all set up and you have ethereum in your wallet you are now ready to buy Proof of Community POC token. https://rebrand.ly/POC
Go to our site, https://rebrand.ly/POC
enter in the amount of Ether you would like to spend the number of tokens will show below.
Enter in gwei or gas price about 2 - 4 gwei will do 8 if you want to speed things up.
Press submit.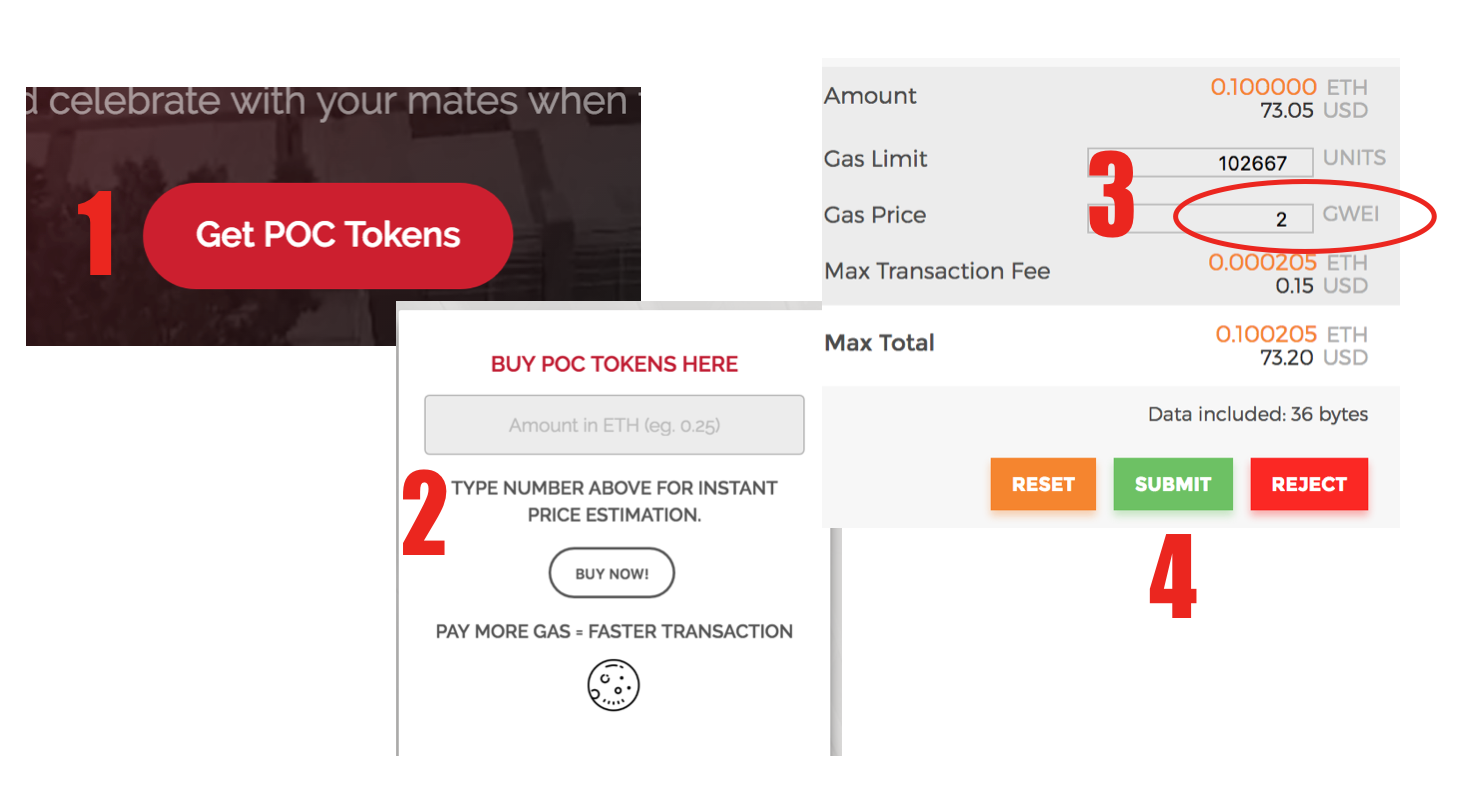 One More Thing
You will need to add the token address. follow these simple steps.
click on Metamask
select token and press "add token"
copy and paste our POC token address: 0x1739e311ddbf1efdfbc39b74526fd8b600755ada
Press add and your token will Appear in the Token list.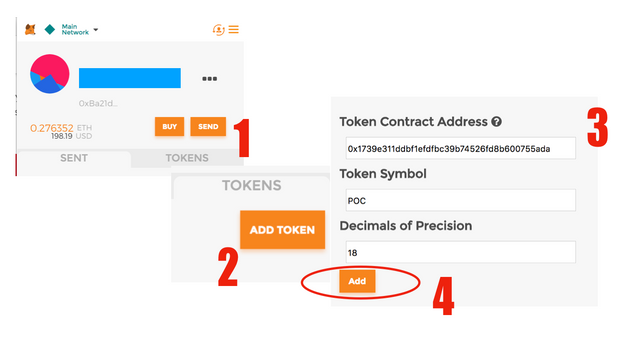 •••••••
And that concludes our tutorial on how you can get Proof of COmmunity PoC token. Lets review.
Stage 1 - Set-up Metamask
Stage 2 - Get Ethereum
Stage 3 - Buy POC token
Stage 4 - Set-up the Token Address
I will invite you to our discord channel or telegram and connect with our community. From this point on you are now part of our community and we welcome you with open arms. (I know its cheezy. aha!) The community is here to support you also should you have further questions.
Proof of Community official Discord
https://rebrand.ly/poc_discordinvite
Proof of Community official Telegram
https://rebrand.ly/Join_Alpha_Community_Telegram