The game of crypto is one game that is truly filled with winners and losers. There are backstabbers, scammers and those who will flip on you at the turn of a dime. Yet at the same time, there are also the honest, transparent and the communities that really stand for something. It is a tug-of-war between good and evil. Greed versus the Generous. What it all comes down to is you. What you choose to be a part of and who you choose to follow.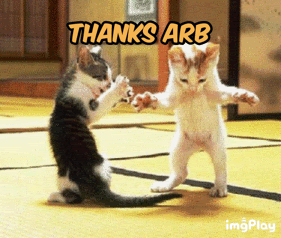 You are the sum of the company you surround yourself with. You jump into a community with toxic attitudes you become absorbed and before you know it you are toxic too. Jump into a community where people go out of their way to help and support one another and you'll be a part of a great support network. We all have to find our own way. I would say avoid negativity. It's not being naive or stubborn. Avoid negativity but at the same time be realistic and study out things in your own mind.
The current communities that I have built are created on the Ethereum blockchain. I have created these projects and the supporting communities because we have been so tired of all the scams and pump and dumps. Now are my projects themselves perfect? Of course, they are not. Are they scams? I am not here to take peoples money I want to help and give people good options. There are many dapp projects out there that are very high risk. I would say avoid any project where the team is not completely transparent.
Now, are my projects safe from a free fall. My one-eight project is only as strong as the community that stands behind it. It is still a very high-risk game and you can lose if the funds become depleted. There are affiliates and partnerships in place to make sure the contribution fund does not drain. But understand the risks. Know that there are no promises or guarantees and as the price of ETH rises I would suggest you put in only what you are not afraid to lose. I for one will do what I can to mitigate the risks of our contributors to the best of my ability. But at the end of the day it is high risk so please play responsibly and know there are no promises or guarantees.
•••
There are many other great projects out there but one that stands out in my mind is Arbitrage. I have only been in it a little under 2 months but I feel like I have finally found a project that has a truly solid foundation to grow upon. It is less risky than the current projects that I have developed and promoted and it has a very solid team behind it. I look forward to pushing and growing my ARB.
Going forward I would like to monitor and share my growth publicly. It is so you can see where I started, what I risked and how I have grown. If you are in ARB or thinking of joining also I'd like to encourage you to share in the comments below your experience too. We all have different ways to grow it. There is no right or wrong find the way that works best for you. I am merely sharing my own personal experience and am in no way advising you.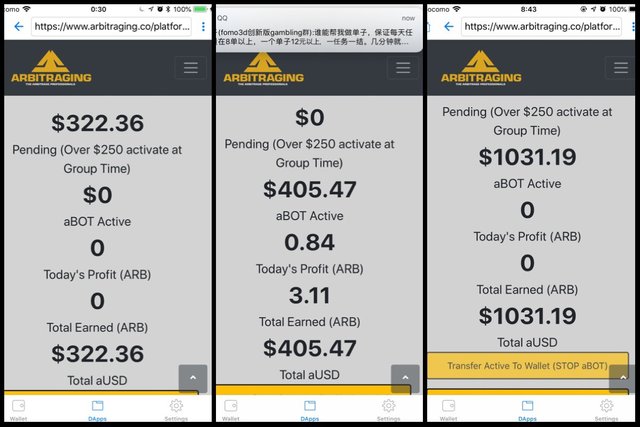 Here is what I have done so far. I started with 50 ARBS on October 29th. Through out November I simply sat on it and collected. I was gifted more ARB and than I also purchased more ARB for myself. When ARB was between 2.10 to 6.40 I bought a lot and the average turned out to be about 3.00 per ARB is what I spent. I had a total of 227 ARB after I stopped by aBOT on the 16th of December before the exchange changes.
Due to some challenges because of the new exchange changes,​ I had to return 55 of my ARB into the aBOT. but it was ok. I than added a little more to my aBOT to make it a solid 1K.
I am now sitting on about 155 ARBS and am now strategizing growing the aBOT. Id like to get it up to 75k and will let grow it in increments. The first milestones to target now is 5K than 10K and then ride out this growth. The strategy for the next 6 months is grow the aBOT. That is the priority.
Arbitrage is awesome. It is a real opportunity to grow your crypto. For those of you who are serious about growing crypto stop playing games and consider Arbitrage.
•••
Arbitrage - take it another level.
https://www.arbitraging.co/platform/register/affiliate/gqsqBGhk