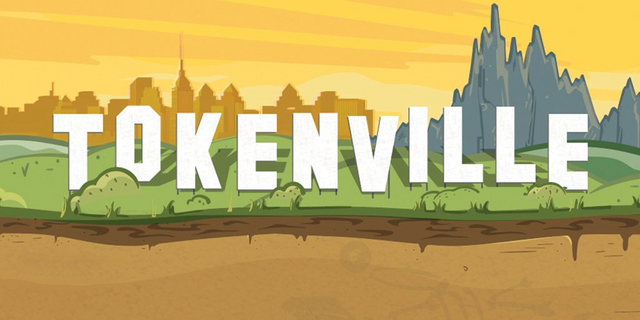 Source Image
Tokenville has an interesting way of working so I will write about them, please visit their site and see, you will see tokenville keep you away from the blockchain system in the usual sense. if you look at this project more deeply it will certainly try to captivate you by hiding the blockchain under the hood and bringing new creative meaning at the same time.
I personally this is one of several projects where technology works for you, not where technology is created for technology.
What is Tokenville?
Tokenville is a decentralized entertainment platform. It supports original blockchain-based events created for those who want to have part of the show, not just watch it and you can be a part of it.
The TokenVille team created a smart contract system that simulates autonomous events that can be combined in various forms of narration, of course by introducing their systems of work and introducing what's interesting in this big project, so it's not surprising that they experienced some technical difficulties at the beginning because of creating a fair and interesting project must develop an implementation that can be easily understood by participants. It took some time to make something great, but they made use of the 'pure blockchain' approach and found ways to maintain project transparency. Their smart contracts guarantee 100% equity and they always model by testing various things, so this game is truly fair.
The Tokenville team will not stop improving the technical and creative parts of the project, so that it becomes clearer and more interesting day by day. Their team also hopes the format of this program will gain popularity in the future and also they will gladly make life come true.
What we know is that Blockchain has almost unlimited possibilities and can increase far more than just the financial and banking industry. they need 3 years of blockchain experience as a developer makes me curious about applying technology to something simple and entertaining, something that is extraordinary, something totally unrelated to blockchain.
You can see how tokens look interesting to you and maybe you will get an explanation in the video below
Tokenville | Tokenization of Life | Smart Contract