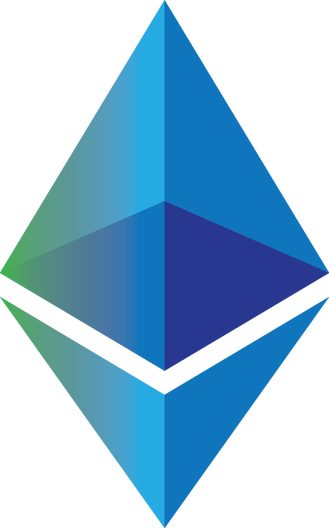 I've been looking around on the internet how you can earn Ethereum without investing money or anything like that and I think I've found the solution!
Meet ETH Reward by AllowWeb.
It's literally just clicking 5 buttons and you are good to go.
Before you quit this post and download the app let me tell you a few Important as a lot of people found confusing and frustrating!
First of all there's something that I've to get out of the way.
---
Nr.1:
The App doesn't seem to exist for the Apple app store but they're probably working on it.
Let me know if you want me to find something for iOS.
---
Nr.2:
Please if you have a heart (or not) use the friend / referral code : eth13036 when you register inside the app. I would appreciate that a lot ,thank you.
---
Nr.3:
Some people seem to be confused about the wallet system.
YOU NEED A ETHEREUM WALLET ADRESS!
If you don't have a wallet, just simply download the app
'Freewallet' for android
and copy your wallet adress and insert it into the
ETH Reward app
.
You have to enter the wallet address every time you close the app and re-enter it so keep copying that adress ;)
---
Nr.4:
You earn by tapping on these buttons: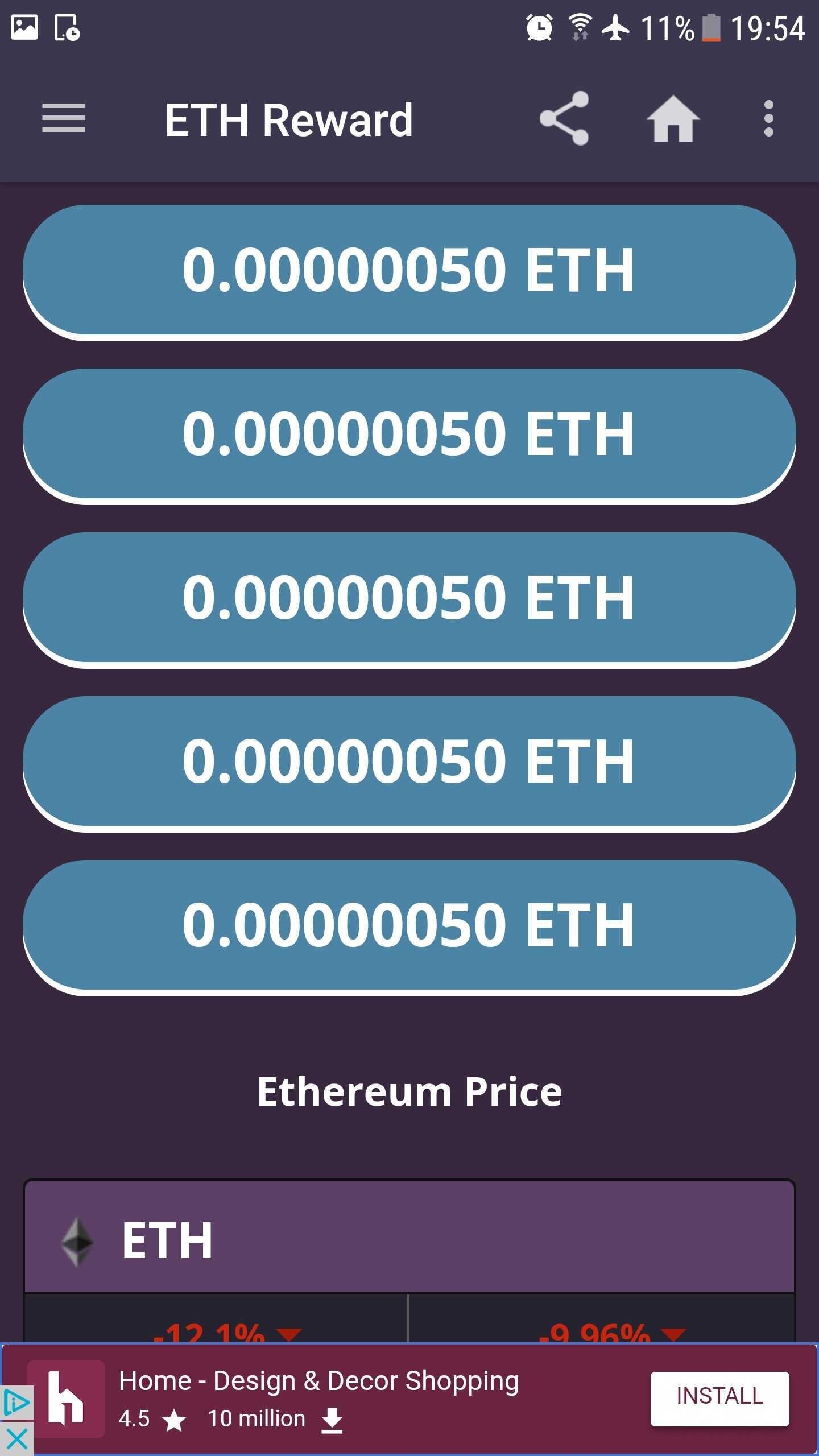 After tapping on those buttons you have to wait 5 minutes until you can get more of those tiny little tasty Ether.
But don't spam click the buttons because I read that if you do you will see a message saying that they hate those who try to skip the timer so you now you have to wait more.
This is a smart function to prevent people from spam clicking the buttons and potentially breaking the timer so my advise would be don't try it if you don't want any trouble with your account.
---
Though sometimes, often to be honest, you have to fill in a captcha or something similar to proof that you are not a not (bot-racism?)
Which looks a little something like this: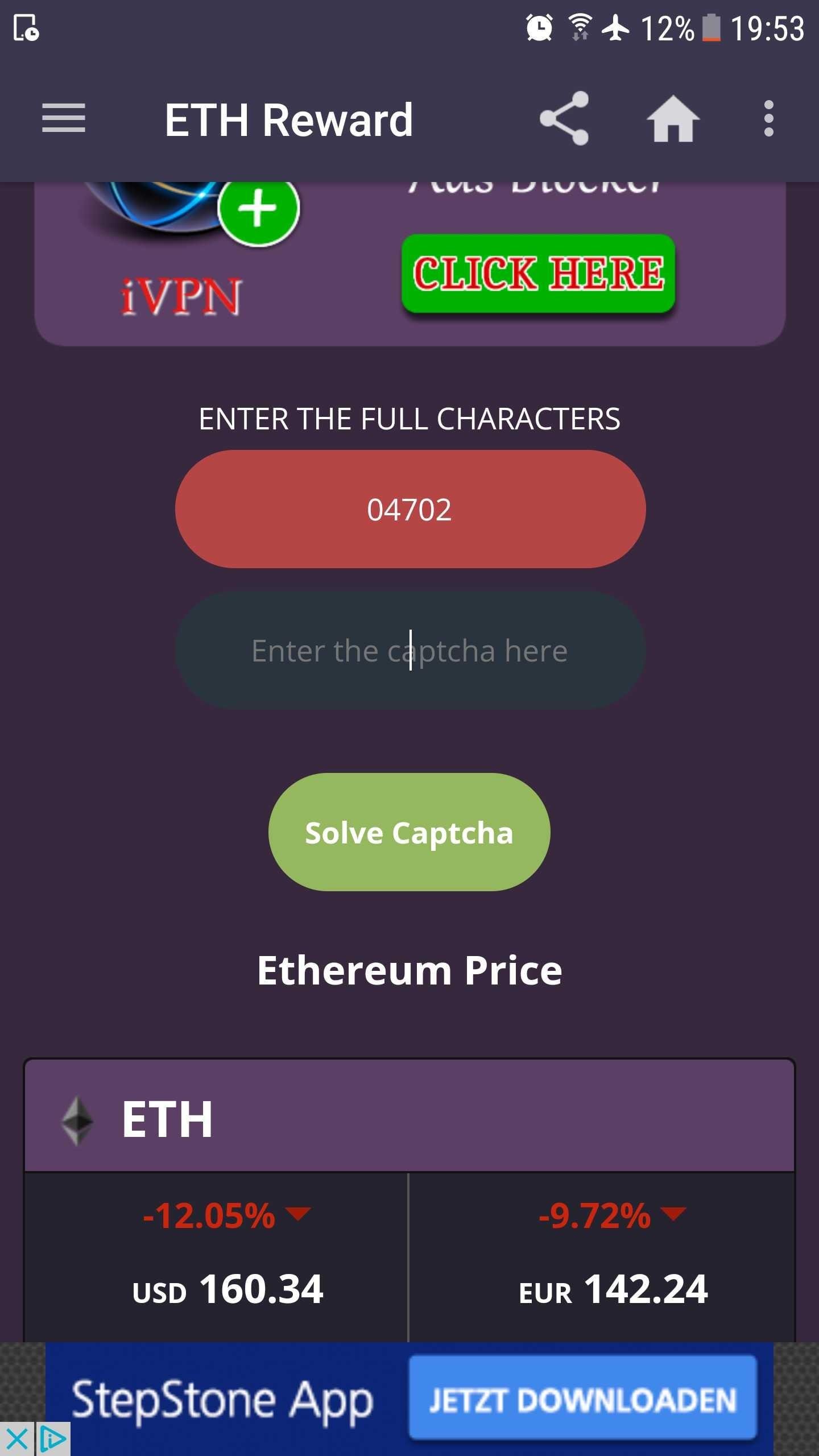 Annoying, but hey luckily only a few numbers instead of those SUPER-AWFULLY-GOOGLE-captchas!
At least this protects the app from bots though let's be honest everybody (or nobody) could code a little .py program which captures the little numbers and types it inside the text field so not perfect but useful.
---
You can payout you hard earned cash at 0.003 ETH which is pretty low if you ask me.
I already made 0.0008950ETH so far and I downloaded this app 5hrs ago and I didn't check very often.
Another thing to consider is that they seem to be serious about payouts and evidence as shown in this picture that they use etherscaner and you can click on the addresses that got paid.
I don't think its necessary but it is a good way to provide evidence that the system is trustworthy.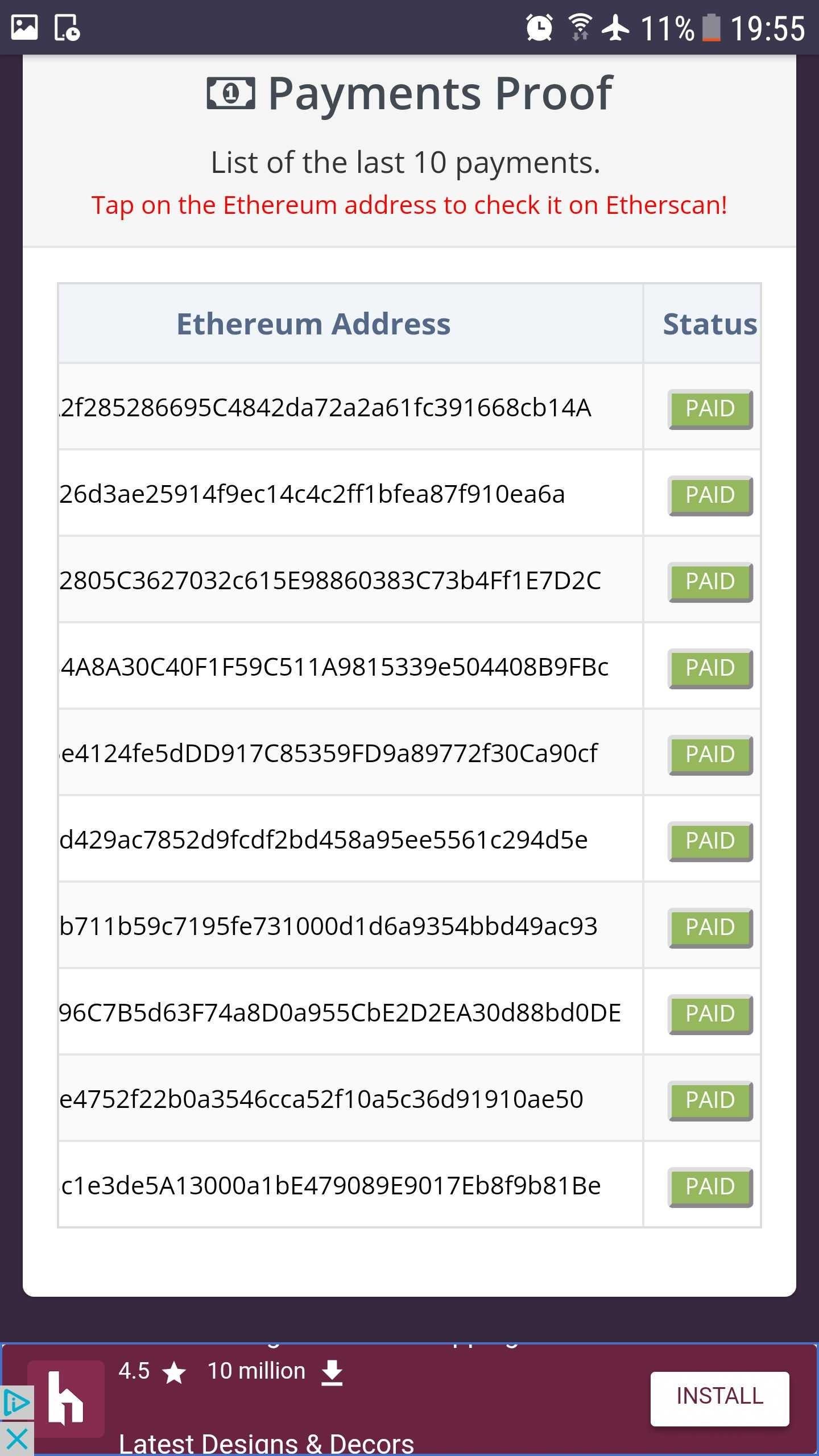 ---
If this wasn't enough to convince you then look at this side-bar: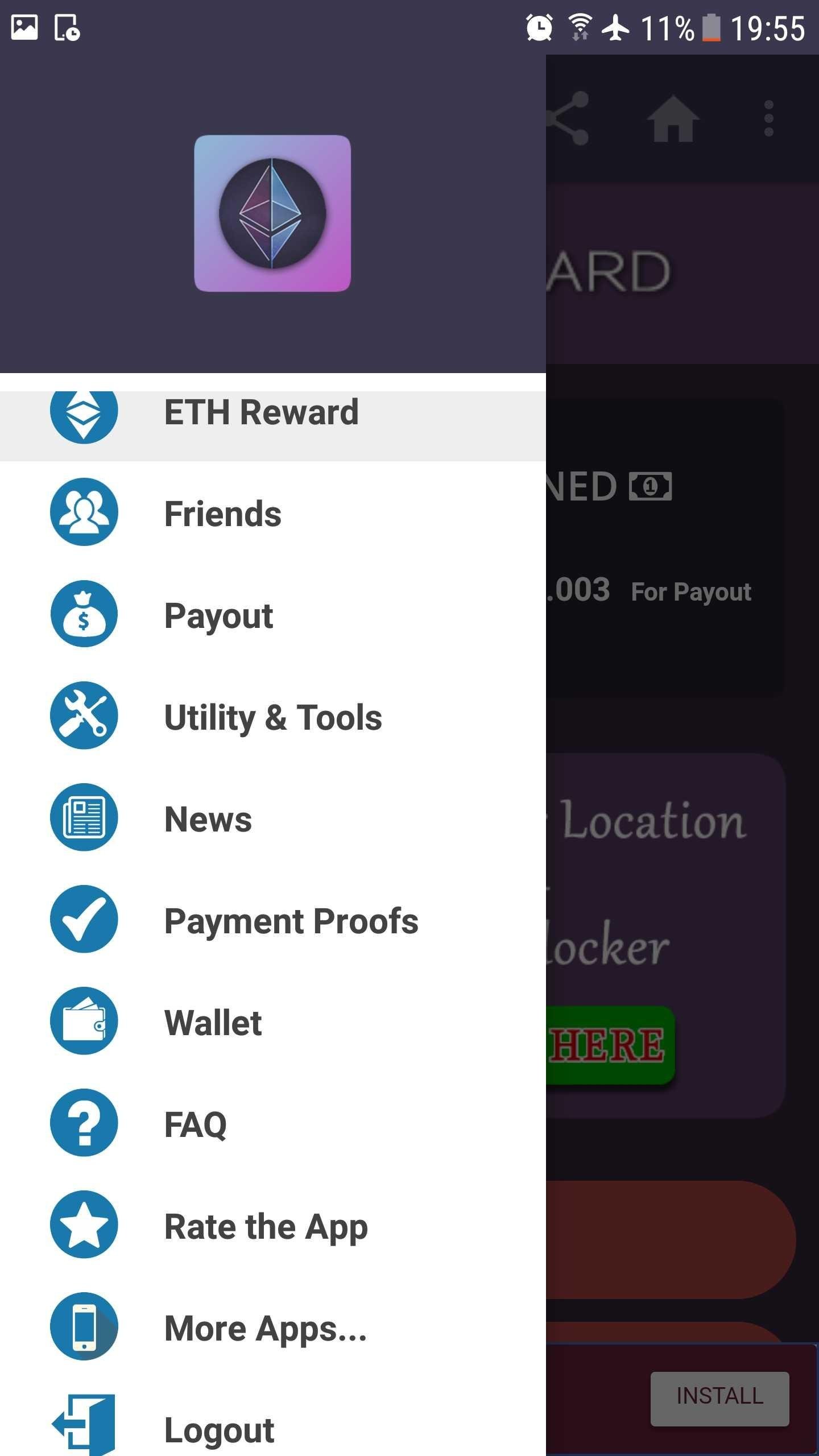 •You got everything you need BUT I advise you to NOT use the wallet system they have as some people have issues with their wallet system and you already created an Ethereum Wallet before the registration.
•You got ETH Reward which is basically the tab where you earn your Ether and can see the current Ethereum prices.
•You got friends which is a tab where when someone uses your referral code you earn something as well BUT you don't lose or earn less so would you please copy and paste my code : eth13036 at the registration to support me and yourself as well and show your appreciation thank you so much \(•∆•(\ !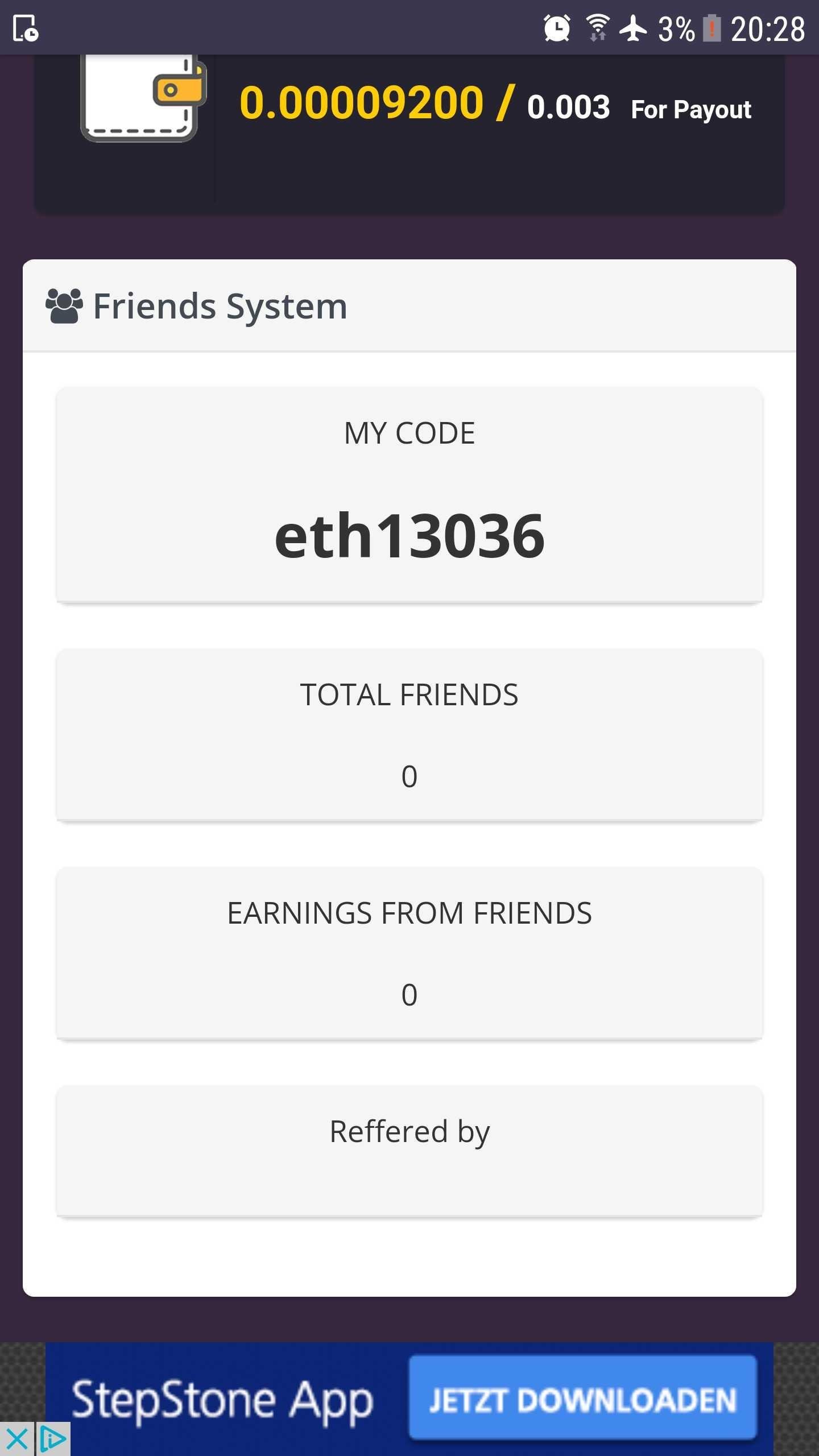 •You got you payout tab next where you can well pay out the Ethereum you've earned and as you can see you need 0.003ETH to payout and payouts will be delivered on mondays therefore
making mondays a less hateful day (-;
.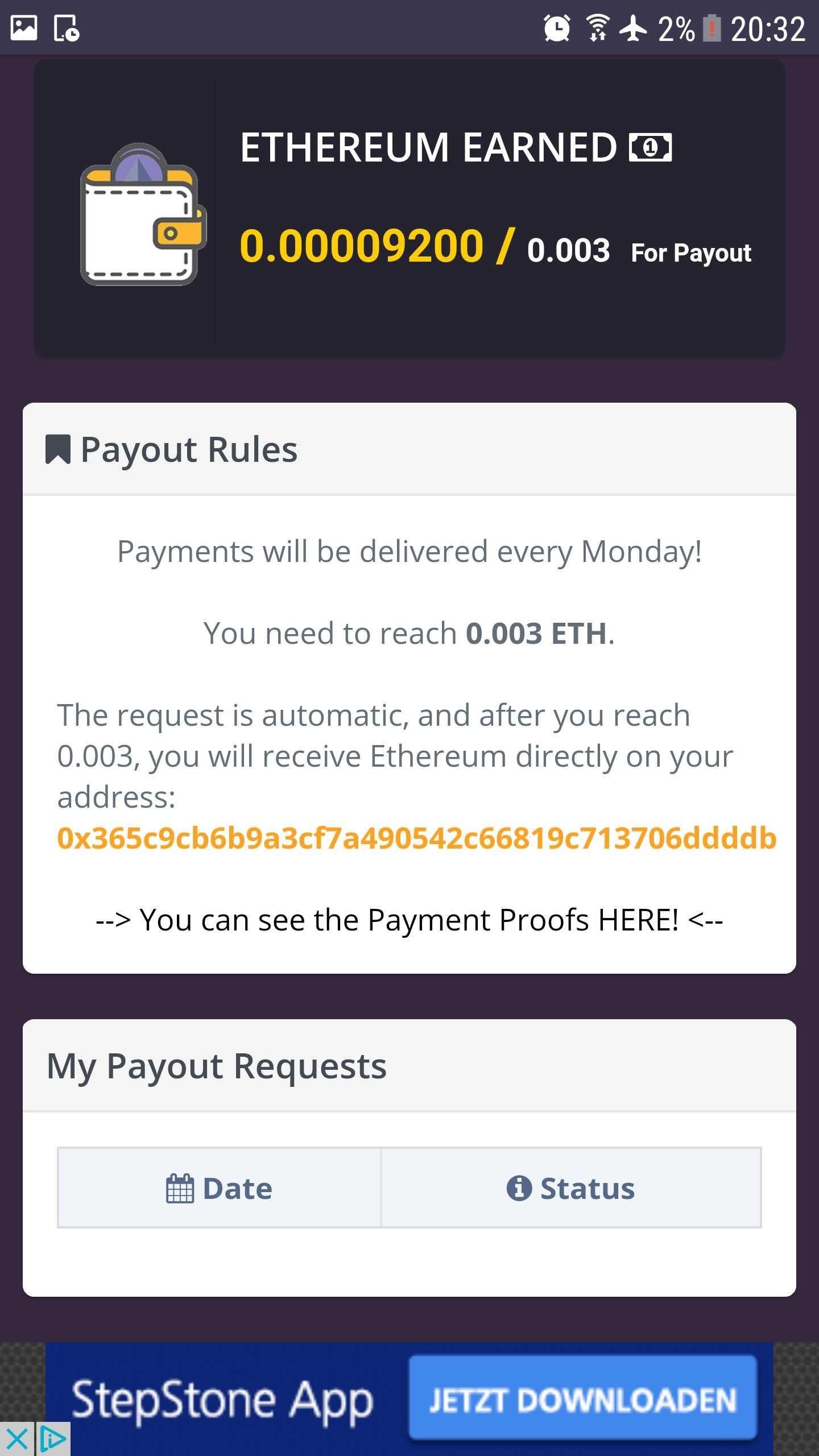 That salad of numbers and letters is my tasty wallet adress <<< don't send ether, I'm doing fine.
•I won't show or discuss the tabs Utility & Tools, News, Wallet, Payment proof and FAQ as they are self explained except for Utility & Tools but to be honest its basically just a vpn app, their earn zcash app and another of their apps.
•Finally you have some more tabs called :'rate the app', 'more (~~ad~~)Apps' and 'Logout'.
---
Now the moment of truth...Would I recommend the app?
Eh
...Yes! The App is easy to use, seems to pay out as promised and you earn ETH much easier than other apps!
So all in all this is it and of you liked it would you please click on the little upvote to support this ongoing well-solar powered steem machine :-).
Thanks for reading and don't forget my referral code 'eth13036' to double support me.
Cheers. -Aircoin