ETHConnect ICO Review, 100% Scam
Today i've discovered a new ICO called ETHConnect,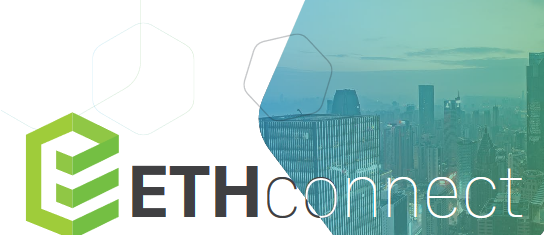 The ICO tokens was based on Lending Platform where users able to trade, lend, stake and mine based on Ethereum & Bitcoin. Its the first lending platform that utilize Ethereum (as far i've known).
The founder is from Japan, but who owned it is still in concerns. From what ive found the website only provide address location. The initial coins distribution as picture below: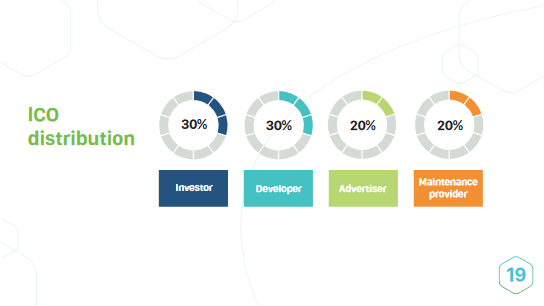 White paper is presented in simple way. Details are more focusing towards lending products, roadmap and optional wallets which available on mobile devices.
In terms of rewards quite simillar with Bitconnect with benefits solely based on Trading profits (volatile depends on market) including fixed bonus ranging from 0.1-0.2.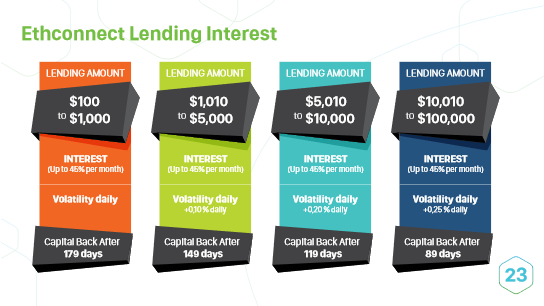 What grabbed my attention is the Ethereum utilization on ETHconnect. A great option for its users to capitalize ethereum coin beside bitcoin .
By the way the ICO is going to launch on 1st Nov with limited amount cap of 1 mil coins. The phases shown below: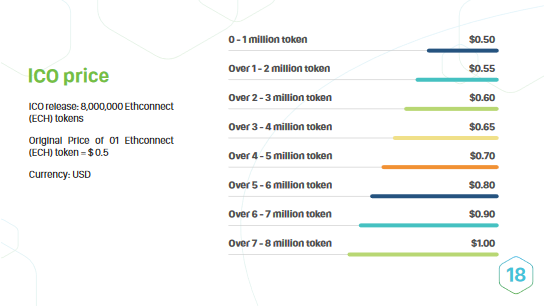 Updated 25 Oct: SCAM ALERT WHITE PAPER POSTING A PICTURE OF SHU TANAKA taking from twitter.
Referal links: https://steemit.com/scam/@walddo/scam-alert-ethconnect-ech-cryptocurrency
A video regarding my review towards ETHConnect: