PAYACCEPT:A CRYPTOCURRENCY PLATFORM FOR ALL.
We live in a time highly affected by the technological revolution and the other digital services. And in most cases these new technologies play an important role in our life. At this stage a new project have been able to think about a revolutionary idea and how to implement a strategy on how to the global financial system can be resolved using the block chain platform.
The Blockchain will serve a huge purpose in defining our future in terms of technology and financial transaction. This can be achieved by building an ecosystem based on Blockchain to provide transparency and trust between customers and freelancers; payaccept platform is a decentralized system which will use innovative technology solutions for the new generation of new concepts. In addition, smart contracts will provide an opportunity to create new concepts as well as implement the data through an intelligent programmable contracts (while the transactions were unreliable between both sides before).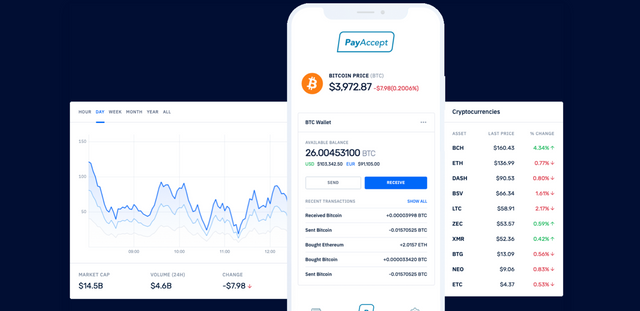 PAYACCEPT PLATFORM (USECASE)
The Payaccept project is building out a complete digital infrastructure aimed towards strengthening the mass adoption of crypto assets and provide access to traditional and blockchain-based financial instruments for individuals, businesses, and the unbanked.
The Payaccept design a universal platform that supports transferring funds or fiat money from your bank to your wallet easily and flexible without any stress. Transactions between these entities will last for a minimum of 5 to 10 mins.
STAKING; this is one of the most enticing features in the blockchain platform. The payaccept wallet will support token staking where users can stake token stored in their wallet. Rewards will be distributed to users who stake on the wallet depending on your stake ratio. The higher you stake, the more you earn.
The payaccept wallet choose the COLD STORAGE as a means of storing tokens on the platform. This a trusted means of storing users funds.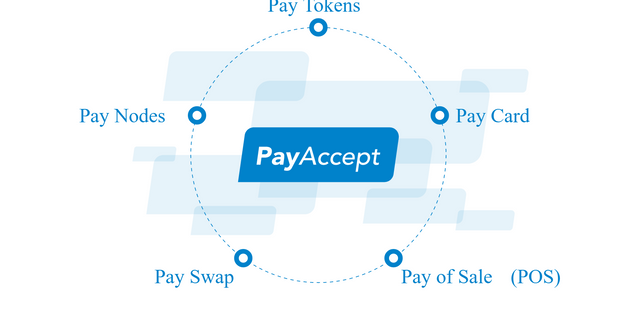 FEATURES OF PAYACCEPT PLATFORM
— crypto commodities (digital gold)
— crypto tokens (colored coins, stablecoins)
— payment tokens
— asset tokens
— utility tokens
— cryptocurrencies
Traditional assets
— fiat money
— vouchers, gift cards
— stocks, bonds, and derivatives
PARTNERSHIP:
The crypto eco-system needs partnership to promote adoption and to synchronize data. Payaccept has partnered with lot of crypto projects like digbyte, one of the leading crypto project in CRYPTO STORAGE.
Another partnership with EXMARKETS EXCHANGES Where the IEO was conducted. It will interest you to note that the IEO was success.
The latest partnership was with UNIFYRE WALLET, A decentralized cryptowallet to be listed on the platform.
TOKENOMICS:
The payaccept token is an ERC 20 token designed on the ethereum blockchain. The token symbol is PAY OR PAYT and will be listed on exchanges with the PAY Ticker. Token sales will be conducted on EXMARKETS Exchange and on the platform https://www.payaccept.net/pay-token#sale
Pre-ICO:June 12th, 2020 — July 1st, 2020 (50% bonus)
ICO: July 1st, 2020 — September 1st, 2020. The period can be extended!
Token Price (in ETH): 1 ETH = 1000 PAY
Soft- or Hard-cap: The soft cap is 1M PAY, hard cap on 15M
Token supply
Total supply Max 45M
Circulating Supply Available after IEO
Team vesting period:
Please note that Team funds of 5,000,000 PAY are locked until Jan, with a slow release of 1,500,000 every six months.
Budget & Spending
30% Team and Market Management
30% Developments
25% Marketing & Awareness
15% Reserve
FOR MORE INFO, Please visit.
Website: https://www.payaccept.net/
Twitter: https://twitter.com/payaccept
Telegram : https://t.me/payaccept
My PROFILE: https://bitcointalk.org/index.php?action=profile;u=2283358
BTT USERNAME: BAYANGELO
BOUNTY :https://bitcointalk.org/index.php?topic=5255787.0